If your engine is in its last stage, then consider swapping in a new car engine that can extend the life of your vehicle. Although the new motors discover new energy, having high capacity & more efficient. Thus purchase a high capacity, efficient new car engine at autotechio for boosting the vehicle performance. We are one of the reputed & trusted service providers of brand new car engines for sale in the USA. Our organization delivers genuine parts with the latest OE updates, quality service & low buying cost car appliances.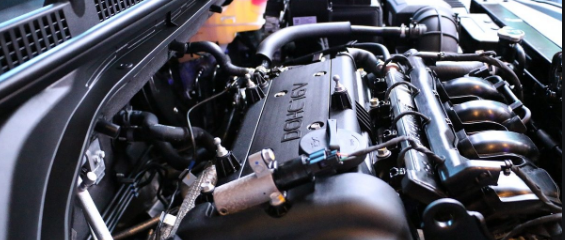 With a huge availability of all brand's makes & models, Autotechio offers a large inventory of new car engines for sale in the USA. Here you will find a cost-effective engine that will get back your vehicles on road quickly. Excellent availability, exacting standards, rigorous testing, fast delivery & comprehensive warranties make Autotechio a one-stop shop & global provider for high-quality engines.
New engines include a fresh engine block, crankshaft, cylinder heads, connecting rods, camshaft, pistons & valves. Due to this, the new engine will cost more. In that situation, you can choose the option of refurbished car engines & new car engines for sale. These are less expensive than a new one, but the efficiency of brand new engines is more.
Brand new car engines for sale
Buying a new car engine is more reasonable than buying a new car. Although it is the best alternative to get your vehicle back on road. At Autotechio, we offer specialized, certified & regularly updated professional motors that have never been used in a car. Here we offer a complete range of brand new engines for cars. Even placing a new engine in your old & used car will add more value. Our organization provides experienced, dedicated & trained experts to solve customers' queries. We offer free technical support & ready to ship brand new car motors for sale.
We provide the minimal & affordable cost of new car engines for sale without adding extra charges. In our engine service center, you will get a comprehensive lineup of engines that includes all brand's makes & models such as new Audi engines for sale & new BMW engines for sale.
How much does a new engine cost?
Buying a new engine rather than buying a new car is always a less expensive repair for drivers. New engine's price ranges start from $4,000 for a 4-cylinder, & around $5,500 for V6. It may vary for V8 around $7,000. The price ranges may increase based on the complexity of the engine & brand of the car. Although the price tag may also increase for a performance engine to install in an imported luxury or a domestic vehicle.
Is a brand new engine worth it?
A new engine may increase the value of a used car. Although engine replacement is a viable alternative when your old engine was completely junk to acquire a new vehicle. It can be a fraction of the cost, plus you avoid taxes, license fees & insurance expenses that occurred in-vehicle replacement.
How do you break in a new engine?
When you get the keys to a new car, it may tempt you to drive for long miles to get maximum efficiency. But it is quite hard to push the new engine for 1000 miles. Because new engines take a few times to offer good mileage with low fuel consumption. So it is important to break in the new car engine.
But before getting the knowledge of how to increase the performance, you need to understand the car engine break-in. The break-in point is the recommended given time for an engine to adjust its parts and components to get maximum efficiency. Also, you can find a break in guidelines & information on the user manual guides.
Don't push the engine too hard:
If you push your engine at the red line. Then you may put lots of pressure on the piston rings and cylinders. Due to this, it can worsen the manufacturing imperfection.
Change gear at low RPM:
The break-in process will give them time for the engine and transmission to adjust to each other. So if you will change the gear at low RPM, then it will avoid unnecessary wear and tear. It will help to maintain the fuel economy as well.
Don't increase the acceleration:
The increase in acceleration on the new car will get put a lot of strain on the oil, cylinders, and piston rings. This means you have to speed up gently and work by changing the gears quickly.
Give time for the engine to warm up:
Mostly the cold engines are working harder. Because the cold engines are responsible to put lots of strain on the engine's oil and for its more consumption. So if you are planning to drive the new car for longer. Then give some time to let the engine warm through.
Didn't use with the heavy loads:
Using heavy loads is a bad idea for a new engine. Although the heavy loads put a strain on engines in normal driving it damaging for new cars that do have not to break in.
Use the safe driving style:
When you drive a new car, then you have to consider some things like a gap in the new car, tires, brakes, and suspension. Because the new car can't handle the severe style of driving. The brakes develop friction spots, effortless stopping performance, and ensure the smooth.
Does a new engine increase the value of my car?
Sometimes people may have queries does the engine replacement affects your car value or does a new engine add value to your car & many more? Thus an engine replacement will have a positive impact on your car's value. It will enhance the price tags, & decrease the maintenance cost. But installing a new engine will add more value to your car.
Brand new factory-made engines in a used car will increase the selling point. Because the new engine does not have any wear & tear, thus it will enhance the overall vehicle's performance. It will boost your profit, with better mileage & speed. The addition of a new engine does not make your car new, but it increases the vehicle's performance as new.
Is it better to buy a new engine or a new car?
If your old engines are not properly working. Thus buying a new vehicle may not be the right choice for you. Due to some monetary reasons or low budget, you have a lack of purchasing new vehicle options. Thus you should go through with the engine replacement. Although old engine replacement with a new engine is less costly than a new vehicle. And Even the repair & maintenance cost of a buy new car engine is better & cheaper than the cost of new vehicle maintenance.
Instead of a new motor, you can also go through with the used car engines. These appliances are more cost-effective than the new ones. But the efficiency of used car parts is quite lower than the new ones.
Reasons to choose a new car engine- Features & benefits
Buying a new engine for a car is always the best alternative to get long-duration efficient performance. Although it contains original parts & quality testing in all parameters. This company-manufactured car engine is completely tested in all parameters under the observation of a highly skilled engineer team. Due to the latest & advanced technology of modern car engines, they can make your driving experience more comfortable & safe. A few other best features of new car engines are listed below.
Improve engine health:
By using the best engine oil & lubrication product the car motor parts perform smoothly. The smooth performance improves the health of your new car engine. Also, breaking in your car in the first 1000 miles ensures optimum performance for a long time duration.
Low fuel consumption:
A new engine for cars & other applications doesn't offer high efficiency until they run thousand of a mile. So, that is very important to follow user guidelines for car engines to get maximum efficiency with low fuel consumption. It can be a little hard before but after the appropriate miles, it will give you super performance.
High performance:
Breaking in a new car is beneficial to increase the performance of a new engine. Because the break makes limited friction and balances the performance with best-in-class efficiency. Also, it offers a long duration service & ensures to deliver great power.
Why choose AutoTechio to buy a new car engine
Autotechio is the reputed & leading dealer of new car engines in the USA. We deliver quality services to our precious clients. Here, our highly experienced customer care team will assist you & helps in finding the right type of engine for your vehicle. We have a wide range of new motors inventory that comprises all different brands makes & models such as new BMW car engines for sale & new Audi engines for sale. Our offering price is more reliable & affordable as compared to other engine dealers. Even we offer high-quality new engines for cars at a low cost with a standard warranty.
Best warranty in the industry
Purchase from us and get an industry-leading warranty on our new engines, used engines, and transmissions. Our new engines, the used engines, & transmissions are covered under a standard warranty from the date of purchase, included for free. Apart from the warranty of a new engine for a car & other applications, our car engine service presents with a number of features & benefits.
Compare to other new or used car engine dealers in the USA, we offer these at a low cost.
Highly qualified & well-skilled team of engineers & technicians ready to serve best-in-class service.
Client-oriented service for a better & hassle-free experience.
Even, we offer used engines, rebuilt engines, remanufactured car engines as well as transmissions.
Here at AutoTechio, we carry a complete lineup of new engines for passengers & imported vehicles. We also have new engines for light-duty and medium-duty trucks. If you have Toyota Camry, a Chevy Silverado, or a Jaguar. But we also offer every AutoTechio component you need, including transmission and transfer cases. We also provide remanufactured engines at the best price to fit your budget and other needs. Rebuilt engines are also a good option for replacement. Please call us for any queries, we are sure that we can get what you need!