If you are using older cars for a long time. Then maybe there is a problem with engine replacement. Without proper care and maintenance, your engine may lead to dropping. And the high mileage wear and tear will cause the engine to be retired. Using the malfunctioning engine for driving is extremely dangerous. So if your budget is good we always suggest go with the new engines for your car.
Hence, instead of buying a new car, go through with the engine replacement. We offer different types of new engine for sale. These engines are available in every model. Even we provide the surety that they do not use before in another vehicle. You will get many benefits of choosing a new engine for your car along with peace of mind due to its reliable performance.
Apart from this, if you cannot buy the new engine because of their high cost. So you can choose the option of used and rebuilt engines. As they are less expensive than the new car engines.
But the efficiency and performance offered by the used and rebuilt engines are low. While the new engine provides high efficiency and performance.
AutoTechio offers all types of new & used car engines according to client needs.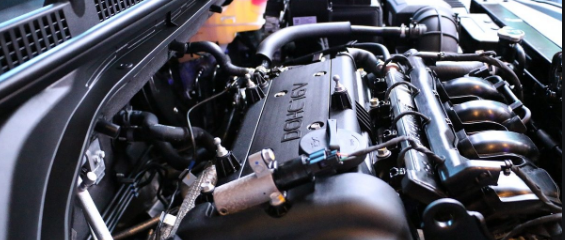 Important considerable point when you use a new car engine
There are so many benefits of a new car engine compare to having other options. While they are very expensive in comparison to remanufactured and rebuilt engines. But if you choose the new engine in the place of buying a whole new car, you become tension-free. Because you have the surety that it contains all new components that have never been used in the vehicle before. And only using a new engine you will be able to save your money. Also, the long duration warranty of a new car engine offering a hassle-free experience.
There are also other numbers of benefits of having new diesel engines in other areas- you get full coverage warranty protection, for instance. Apart from that, they are ready to fix the car after removal from the crate. There is no need to uninstall car motor cleaner components or even test them. You will get a new car engine selection from Auto Techio with a variety of finishes. The selection of AutoTechio ensures that you get all types of new engines according to your need. A few of the most important features of new car engines.
Break-in new car engine:
When you get the keys to a new car, it may tempt you to drive for long miles to get maximum efficiency. But it is quite hard to push the new engine for 1000 miles. Because new engines take a few times to offer good mileage with low fuel consumption. So it is important to break in the new car engine.
But before getting the knowledge of how to increase the performance, you need to understand the car engine break-in. The break-in point is the recommended given time for an engine to adjust its parts and components to get maximum efficiency. Also, you can find a break in guidelines & information on the user manual guides.
Don't push the engine too hard:
If you push your engine at the red line. Then you may put lots of strain on the piston rings and cylinders. Due to which it can worsen the manufacturing imperfection.
Change gear at low RPM:
The break-in process will give them time for the engine and transmission to adjust to each other. So if you will change the gear at low RPM, then it will avoid unnecessary wear and tear. It will help to maintain the fuel economy as well.
Don't increase the acceleration:
The increase in acceleration on the new car will get put a lot of strain on the oil, cylinders, and piston rings. This means you have to speed up gently and work by changing the gears quickly.
Give time for the engine to warm up:
Mostly the cold engines are working harder. Because the cold engines are responsible to put lots of strain on the engine's oil and for its more consumption. So if you are planning to drive the new car for longer. Then give some time to let the engine warm through.
Didn't use with the heavy loads:
Using heavy loads is a bad idea for a new engine. Although the heavy loads put a strain on engines in the normal driving but actually it damaging for new cars that have not to break in.
Use the safe driving style:
When you drive a new car, then you have to consider some things like a break in the new car, tires, brakes, and suspension. Because the new car can't handle the severe style of driving. The brakes develop friction spots, effortless stopping performance, and ensure the smooth.
Reasons to choose a new car engine- Features & benefits
Buying a new engine for car is always the best option to get long-duration efficient performance due to its original parts & quality testing in all parameters. This company manufactured car engine for sale is completely tested in all parameters under the observation of highly qualified team of engineers. Due to the latest & advanced technology of modern car engines they are able to make your driving experience more comfort & safe. A few other best features of new car engines such as
Improve engine health:
By using the best oil & lubrication product the car motor parts perform smoothly. The smooth performance improves the health of your new car engine. Also, breaking in your car in the first 1000 miles ensures optimum performance for a long time duration.
Low fuel consumption:
A new engine for cars & other applications doesn't offering high efficiency until they run thousand of a mile. So, that is very important to follow user guideline for car engines to get maximum efficiency with low fuel consumption. It can be a little hard before but after the appropriate miles, it will give you super efficiency.
High performance:
Breaking in a new car is beneficial to increase the performance of a new engine. Because the break makes limited friction and balances the performance with best-in-class efficiency. Also, it offers a long duration service & ensures to deliver great power.
Why choose AutoTechio to buy a new engine
Our customers have so many reasons to buy a new engine from us. The most common reason is the ability to deliver quality service to our precious clients. Customers can get assistance and advice in choosing the right motor for their application by our fully trained technicians, whether it is for Ford, GM, or any imported vehicle.
When you come to our price quote, you'll get that the price quote for new car engines is far lower than our competitors and other companies. That's made possible by our considerable volume, and we are happy to pass those savings on to our valued customers. Our customer's satisfying reviews prove our service quality.
Best warranty in the industry
Purchase from us and get an industry-leading warranty on our new engine, used engines, and transmissions. Our new engines, the used engines, and transmissions are covered under a 1-year warranty from the date of purchase, included for free. Apart from the warranty of a new engine for car & other applications, our car engines service present with numbers of features & benefits.
Compare to other new or used car engine dealers in the USA, we offer these at a low cost.
Highly qualified & well-skilled team of engineers & technicians ready to serve best in class service.
Client-oriented service for a better & hassle-free experience.
Even, we offer used, rebuilt, remanufactured car engines as well as transmission.
Here at AutoTechio, we carry a complete line of new engines for passenger vehicles. We also have new engines for light-duty, medium-duty trucks. If you have Toyota Camry, a Chevy Silverado, or a Jaguar. But we also offer every AutoTechio component you need, including transmission and transfer cases. We also provide remanufactured engines at the best price to fit your budget and other needs. Rebuilt engines are also a good option for replacement. Please call us for any query, we are sure that we are able to get what you need!