For the best quality remanufactured car engines, AutoTechio is the best place. AutoTechio is known for its credibility, quality and care for the customers. This is the place where you can get high-quality remanufactured engines at affordable prices. Our engines will prove to you that they are true friends of your car.
What Is Remanufactured Engine
Remanufactured engines are a type of engine which fulfils or exceeds OEM standards. Some times it is better than new. If the failures of the original engine were because of manufacturing problems, then the remanufacturing process will address these problems with all new updates. In remanufactured engines, all OEM defects are removed.
Remanufactured engines come with zero miles. In AutoTechio, the remanufactured engines go through so many harsh processes at our manufacturing unit. Here new parts are added such as pistons, gaskets, bearings and many more parts. After re-assembling of engines they are DYNO-tested as well as pressure tested, inspected, carefully packaged and send to your address from our remanufacturing plants.
Remanufactured Car Engines For Sale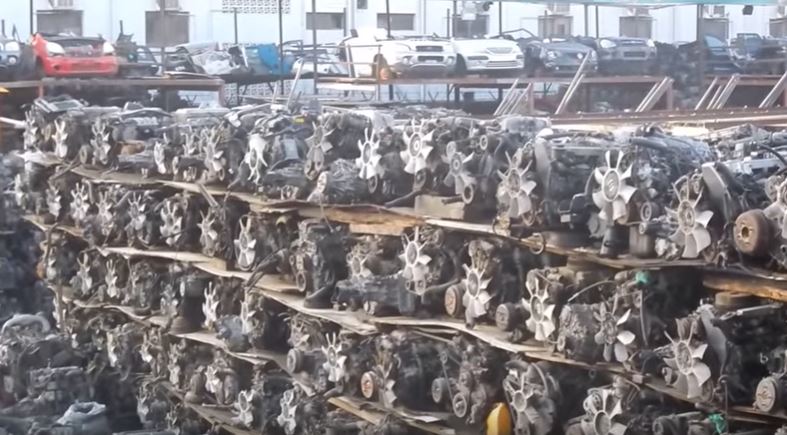 AutoTechio has all old and new makes and models remanufactured car engines for sale. Our best quality remanufactured engines come in the market for sale after passing the quality test by the best engineers. Each and every component of the engine is original and certified so there is no chance to get faulty easily.
Some famous brand vehicle's Remanufactured Engine provided by us.
Remanufactured Car Engine – Quality, Price, and Excellence
Some times engines have so many problems because of that they destroy at the end. While a properly maintained engine can fold the distance of hundreds of thousands of miles but a poorly maintained can be failed. whenever engine failure happens. There are so many options, adding purchasing a crate engine or considering Chevy remanufactured engine, ford remanufactured engine or GM remanufactured engines.
Selecting a remanufactured engine is the most popular option. Ford remanufactured engine has been fully disassembled and rebuilt from the ground up. Do not create confusion a rebuilt engine with remanufactured. Remanufacturing process happen with precision in a factory, in this process includes the entire engine disassembling, cleaning, resurfacing or replacing the parts that are not in good condition.  Before performance testing occurs. Pistons are replaced, cylinders are bored and everything is reassembled with precision computer equipment. AutoTechio feels pride that all service centres, individual customers and mechanic shop get great quality products. Which holds true for our GM, Ford, and chevy.
What are the plus points of Having a Remanufactured Engine?
Remanufacture (a failure or damage) engine can be a more budget-friendly option than a full replacement to take a new engine.
In an engine remanufacturing many things replaced from the engine like bearing, gaskets and all the seals are replaced.
Most of the hummer engine failures can be avoided by regular service and maintenance. In many cases, it is examined that overheating or broken oil pump main cause of failure of the components, because of this your car is in breakdown condition or can say non-operable condition whose result is either require new engine or remanufactured engine. The next phase depends on two major factors:
Depends upon your budget.
Now, as mentioned above, two important factors that impact the value of remanufactured an engine.
How aged is the vehicle that needs the engine?
If the vehicle is more than 10years/2,50,000 Km anyone completes first then remanufactured engine's value may not be as good as what they expected or promised to its cost. The reason is the old vehicles can suffer non-engine related problems and other mechanical issues or failures.
Pocket-Friendly
Another main reason when deciding between a remanufactured engine and the new engine is deciding what is pocket-friendly for you or can say afford you. As we all know new engine or vehicles generally required down payments of thousands of rupees for that. Remanufactured engines are almost always more affordable.
Advantages of Remanufactured Engines
Once the engine is remanufactured then for that engine you know everything deeply inspected and it has many parts replaced with the new parts. It will enhance the length of the life for the engine and it will totally depend upon how many parts replaced.
How long it will totally depend upon the
This type of engines comes to you with Zero miles on it because they are considered completely rebuilt with brand new parts.
Remanufacturing an engine can be an inexpensive process to increase the life of your loved old vehicles.
Saves your thousands of precious money as well as there is less repair cost if you are repairing your vehicle with local shops or roadside mechanic.
Why You Should Consider a Remanufactured Engines
The most important three consideration that makes remanufacturing parts more demanding to purchasers than different alternatives. These three things are Quality, Cost, And Aptitude.
Quality: At the time of purchasing a Ford remanufactured engine from Auto Techio you get most effective quality in the business.
Cost: That is the place where the cost is concerned, Remanufactured segments are more moderate than container motors.
Aptitude: Auto Techio's well-experienced staff is always ready to help you in choosing the right engine for your vehicle.
Eco-Friendly: Used Engines and the Remanufactured engines are the ecofriendly. Using the same thing again does not produce waste material which is helpful for the environment.
Warranty
Great quality at low prices plus warranty is the best combo ever for every person. We will also provide you a long term warranty on their engines.
We want to provide good and solid used auto engines at real prices – the prices you can afford. The success of your efforts is our success. Unlike all others, we aim to avoid reducing the success of our customers. Instead, when we make the appropriate explanations, according to you and your goals, needs and budget.
Our aim is to bring your vehicle back to the road as soon as possible and to improve it further!