Auto Techio has different Remanufactured Kia manual transmissios for your vehicle, always ready for shipping or in-store pickup. The best part is, the Remanufactured Transmission products you will find cheaper than others.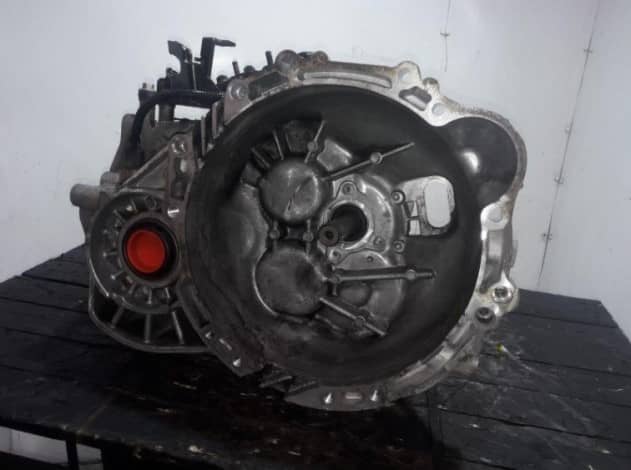 When it comes to your Kia, you want transmissions and engines from only trusted brands. Some of our top Remanufactured Manual Kia Transmission product brands are Shift Pro by ETE and Movers.
There is a big difference between a remanufactured transmission and a used transmission, and that means not just in price points but also for the quality. A used transmission is not So reliable. It may be running but you do not know how bad it has been used before. It may also have hidden defects that will not be immediately apparent.
Remanufactured Kia manual transmission for sale 
Automatic transmissions were formerly a luxury vehicle feature and are now found on most base models. The benefit is that you don't need to engage with the transmission in any meaningful way (your left foot is just along for the ride).
In the Kia car, there will be a 1.5-liter petrol engine that is naturally aspirated, a turbocharged 1.4-liter engine of petrol, and a 1.5-liter turbocharged diesel engine, that will be offered with the sporty GT Line variant of the car.
The 6-speed manual transmission will be available with the 1.5-liter petrol and 1.5-liter diesel engine options in the Altos. The high-performance 1.4-liter turbocharged Seltos engine will only get the 7-speed DCT. Moreover, another term for Continuous Variable transmission will be Intelligent Variable Transmission and a torque-converter transmission available with the car too.
Remanufactured Kia Manual Transmission Models
Kia Forte
Kia Sorento
Kia Optima
Kia Carnival
Kia Soul
Benefits of remanufactured Kia manual transmission
Auto techio provides you the benefit of a reasonable price.
Produces less waste in comparison to new and sometimes negotiable so it is environment friendly.
High-Quality Remanufactured Kia manual transmissions as like 95% new.
The top-level warranty offers.
Your car will be superfast in speed.
Reason to choose
When you find your vehicle's transmission is broken, you have to make some important choices to make. The most common but yet one of the most critical questions is whether it is right to install a remanufactured transmission in your vehicle. If yes, is it worthwhile to purchase? How do you know what choice to make the right remanufactured Kia transmission?
Don't waste your time in searching for the lowest price Kia transmission. Auto Techio has done all the work for you and has negotiated the lowest prices in the country on remanufactured transmissions. We are able to sell these Kia transmissions at such a low price because we have taken out the middleman, along with all the fancy overhead cost. You want a Kia transmission, we will sell you a quality warrantied Kia transmission for the lowest price. These Kia transmissions will save you hundreds of dollars on the labor that you typically would spend on swapping parts over on a new engine. Save that money and put it in your pocket!
With the best quality remanufactured transmission, Auto Techio also provides you a great warranty on their transmission. This means we will repair the transmission free of cost if it has any technical issues till the warranty period. We offer superb warranties on all remanufactured and rebuilt transmissions.
Auto Techio provides the best automatic transmission at such good prices- that you can easily afford. We first think about our customer's benefits. Unlike all others, we aim to avoid reducing the success of our customers. Instead, when we make the appropriate explanations, according to you and your goals, needs, and budget. Our business is superior customer service, so your purchase is risk-free.
We offer you lower prices products than others. Your engine is our priority, We are here not to sell the only transmission, we provide our customers with high-quality performance.
We work for the service, to save your money, making you happy, and to run your Kia smoothly on the road for a long time.
Our aim is to bring your vehicle back to the road as soon as possible and to improve it further!