About a remanufactured Plymouth manual transmission, if your vehicle's transmission fails, you as an individual or business are faced with a very important decision as to the repair options available to you. The question of how much it will cost for it generally comes to mind. The more important question, though, should be, "What should I do to get the best value for the money I spend?" The best option to replace your old transmission is to replace it with the Remanufactured Transmission.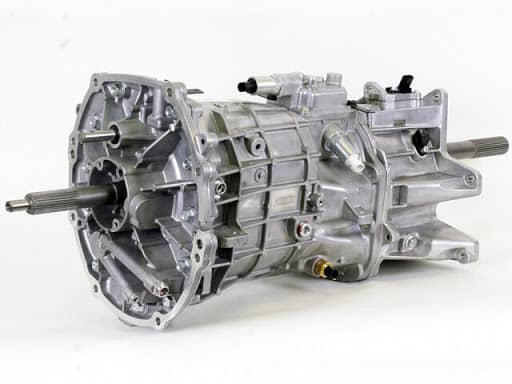 We, at times, focus too much on price, even if it is a small purchase, only to find that the product does not meet the expectations we had for it. We become dissatisfied with our purchase and might even wind up spending more of our hard-earned money in order to get what we really needed to purchase the first time.
A purchase of transmission decision based on value is important, especially when considering a major vehicle repair like a transmission replacement in your car. The car, truck, van, or SUV that your family or business depends on to carry out its day to day activities will affect the most. Definitely, you do not want to have your vehicle's early failure.
Remanufactured Plymouth Manual Transmission for sale 
To work properly your vehicle needs to change its gear ratios. If a car is driven with a low gear ratio then it will function effectively at low speeds. the acceleration would cause the engine to "redline," or reach the point beyond which it cannot operate very well. High gear-driven ratios in cars are needed for high speeds. When a car is going slowly it can't be driven at a high gear ratio. So transmissions are needed to allow the gear ratio to be changed as needed.
Buying a new transmission can be costly for you and your vehicle. Except than buying a new transmission you can choose the option of remanufactured transmission.
Remanufactured is to make anything as close to new as possible. We inspect all the core material carefully inspected – pump, case, valve body, extension housing, converter, and various internal components. The material of transmission will be checked against original equipment all the measured specifications for correct dimensional tolerances. In remanufactured items replacement parts are new or we can say it is requalified to meet exacting tolerances and standards. After remanufacturing testing of the transmission is performed to measured specifications as well as the original production standards.
Remanufactured Plymouth Manual Transmission Models
Plymouth Fury
Plymouth Duster
Plymouth Roadrunner
Plymouth Laser
Plymouth Acclaim
Plymouth GTX
Benefits of remanufactured Plymouth manual transmission
The perfect transmission for your vehicle.
A different range of model transmissions is available.
You will not find any complaint or fault for a long time.
Every manual transmission comes with a new torque converter.
High-Quality Remanufactured transmissions as like 95% new.
All internal parts are completely measured, checked, cleaned, and inspected or replaced with only the highest quality OEM replacement quality parts.
Each transmission is manufactured so strong it is made to last under the harshest conditions.
Your car will be superfast in speed.
The top-level warranty offers.
Produces less waste in comparison to new and sometimes negotiable so it is environment friendly.
Reason to choose us
At Auto Techio we have a huge inventory in which finding the perfect Remanufactured Plymouth Manual Transmission is easy now. Take our help to filter the parts to get a list of high-quality Plymouth remanufactured transmission parts. Your job of seeking the right Remanufactured Transmission becomes easy now. Go through the prices where you will find that our transmission is cheaper than others also check the quality and specifications. Here our experienced and expert staff is always ready to solve your queries with courtesy. Buy the best deal of Remanufactured Plymouth Manual Transmission here.
Many of the best Remanufactured Plymouth Manual Transmissions, make use of comprehensive work cycles to test every rebuilt transmission and torque converter. Using only the best techniques and the most advanced quality control cycle, a specialized team with an extensive background in Plymouth transmissions can subject each remanufactured transmission to extensive in-vehicle work cycles controlled by a computer. Dynamometers fully calibrate and test each Plymouth transmission that is built to make sure that they run just as smoothly as the day they left the assembly line.