Ford has become a leading industry nowadays in the US. After GM is the second most popular car brand in America. Ford Motors has a 14.44% market share in the automobile industry. Well, 200,000 employees have worked hard to bring this company to this position. But the biggest contribution among all of this is Henry Ford who was the founder of Ford Motors. Here we will study this famous personality from his birth to death.
Who Was Henry Ford
Henry Ford the founder of ford motors was an American entrepreneur and businessman. Just like Ferruccio Lamborghini he had done a lot of hard work for its business. He created the Model T in 1908. Karl Benz was the first to manufacture a commercial car, but Ford revolutionized the car business along the assembly line, which led to faster production and lower cost. Ford transformed the automobile industry by developing and making inexpensive vehicles so also that middle-class people could easily afford them.
When Was Henry Ford Born
Henry was born on the 30th of July in 1863 as the son of William Ford and Mary Ford. His birthplace was Greenfield township, Michigan (a middle western region of the United States of America) on his family farm. When he was born, his mother might not have got a clue that this child will innovate further and will bring change to the automobile sector.
Early Life And Education
Henry was not the sole child of his parents. He had four siblings Margaret, Jane, William, and Robert. They were eight siblings including Henry, but only four grew to adulthood.
When Henry was 13 his father William Ford gift him a pocket watch. His creativity began to emerge at this age. When Henry assembled a gifted watch after disassembling totally. He acquired fame for being an experienced watchmaker. Neighbors and friends were impressed with Henry and they requested to repair their watch too.
Ford was a creative man but his siblings did not like his behavior. Because sometimes for his new experiments little Henry breaks the toys.
Henry's father was a farmer who grew wheat & hay, and also a woodcutter. Due to the poor economy sometimes he worked as a carpenter. William wanted his son to help him with this task. But Henry doesn't like this kind of labor work. So William gave him a mechanical project to do on the farm. Henry prior these projects rather than agriculture work.
Little Henry was curious forever about learning new things. His early education was begun at Scottish Settlement School and then Miller School where he finished six grades. Currently, both schools are for tourist places now. Henry also studied bookkeeping at Goldsmith, Bryant & Stratton Business College in Detroit, and Doctor of Engineering from the University of Michigan and Michigan State College.
When he was 16 Henry moved to Detroit in search of work in machine shops. But after three years he returned to his home and worked on the family farm. During their work in agriculture, he also continued his work on engines. Seeing his interest and hard work Westinghouse hired him to service their steam engines.
Henry Ford Marriage
On 11 April 1888, Henry Ford started his new life by marrying Clara Jane Bryant (1866-1950). For the first time, he meets his life partner Clara Jane in December 1885 on the occasion of New year's eve. And then get married after three years of relationship. Ford couple had only one child, Edsel Ford was born on 6 November 1893.
Career
In 1891 Henry started his career at Edison Illuminating Company until he becomes an engineer. In 1893 he had become chief engineer and received Thomas Edison's recognition and encouragement. After this promotion, Ford has enough time to do so many experiments on gasoline.
After two years of hard work he successfully built a quadricycle on 4 June 1896. It was the first horseless carriage that works on petrol. Quadricycle had two cylinders and a four-horsepower engine and Henry himself inspected it on the streets of Detroit. That same year, he attended a meeting with Edison executives and found himself presenting his automobile plan for Thomas Edison. Lighting talent encouraged Ford to produce a second, better model.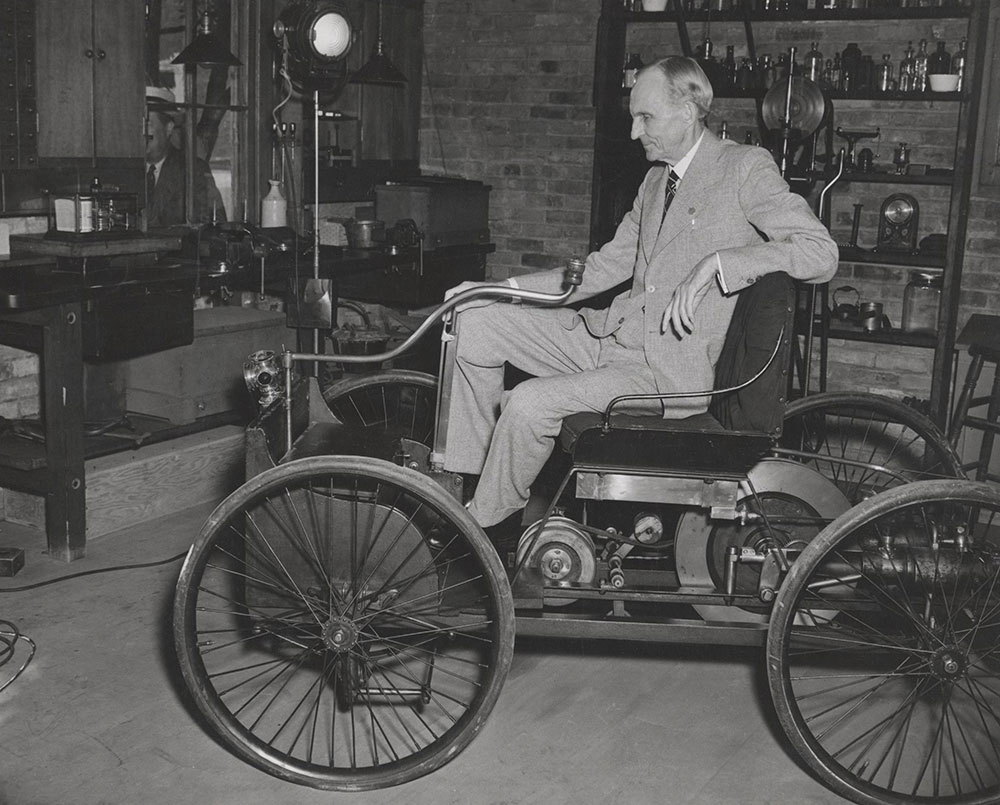 On 5 August 1899 Ford resigned from the Edison Illuminating Company and started his own company with William H Murphy. He attracted financial investors with his quadricycle. Henry designed an automobile in October 1901 which had 26 horsepower. This success of Henry brings him to Henry Ford Company from Detroit Company of Automobiles. On 30 November 1901, a company was started under his name.
He made many racing cars and new speed records, "999" was one of them which was driven by Barney Oldfield. In 1902 when William H Murphy made Henry M. Leland his consultant he didn't like it and left the company. Later few times Murphy changed the name of the company to Cadillac Automobile Company.
In one of his racing cars, 999, he set a world record for miles on January 12, 1904, at Lake St. Clair's winter snow covering the distance in 39.4 seconds. This achievement he got by teaming up with Tom cooper.
Rise of Ford Motor Company
On 16 June 1903 Henry and his partner Alexander Malcomson and 10 others incorporate a Ford Motor Company. The fund of ford and Malcomson was $28,000 and the other total was $21,000. Those investors were friends, relatives, and business contacts. The first car manufactured by the company was sold on July 15, 1903. Henry had 25.5% of the stock in the new organization. Ford was president of the company from 1906 to 1919, holding the post from 1943 to 1945.
Model T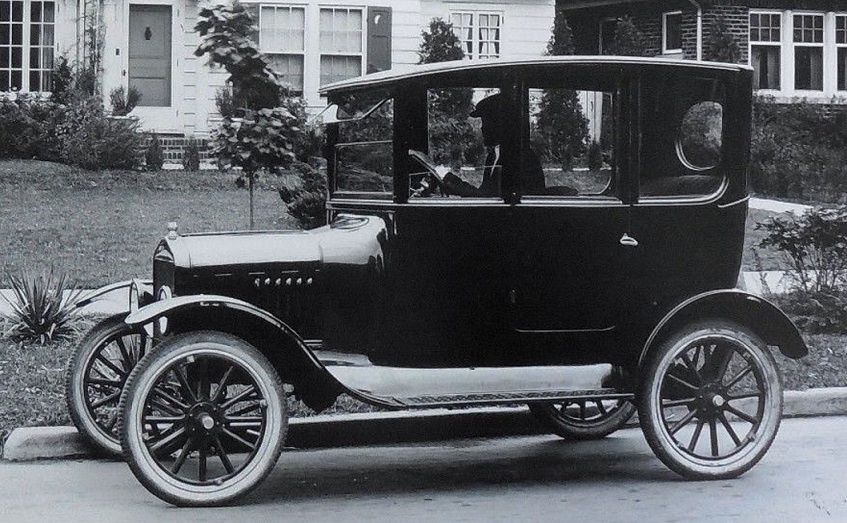 Model T was one of the successful experiments of the ford, it was first introduced in October 1908. Model T was the first car that was affordable for middle-class American families it is also known as Tin Lizzie. 
The price of the car was only $825. Within months the demand became so high that production could not keep up with demand. Not only did he appeal because of the price; they were simple and cheap to drive and easy to repair. if you see the only US its sales were nearby 15,000,000. Ford was not the inventor of the assembly line but he brought a great revolution in the manufacturing process.
Ford was always eager to sell to farmers, who saw the vehicle as a commercial tool to help their business. In 1914 Ford gave wages to the employees $5 per day which get doubled a few times and work time was reduced from 9 hours to 8 hours. Henry took care of the company as well as its employees.
In 1919 Henry made his son president of the company but he took full control into his hands. In 1927, Ford produced a large industrial complex, which he built along the Rouge River in Dearborn, Michigan. The plant included the glass industry, steel mill, assembly line, and all other important parts and components of automotive manufacturing.
At the same time, he introduced a new car Model A and ceased the production of Model T. The company had produced 1500000 vehicles of T's
World War 1
Ford was a zealous pacifist and opposed World War I, even giving Europe a peace ship. Later, in 1936, Ford and his family founded the Ford Foundation to provide ongoing grants for research, education, and skill development. In 1918, with the War and League of Nations a growing issue in global politics, President Woodrow Wilson, a Democrat, encouraged Ford to run for the Michigan seat in the US Senate. Wilson believed that Ford could scale the scales in Congress in favor of Wilson's proposed league.
World War II
During the second world war, ford was opposing the entry of America. Because he knows that if the US will come it will end the war that would kill many people and this happened. In 1939 he went on to claim that the torpedoing financier of American merchant ships by German submarines was the result of conspiratorial activities by war-makers.
In 1938 Henry was awarded the grand cross of the german eagle by Adolf Hitler. It was the prestigious award of the Nazi Party (National Social German Worker), and they gave it to foreigners. The Ford Company stated that the factory was under the control of the Nazis, not the American corporate headquarters.
Death of Henry Ford
After the death of his son, Edsel Ford in 1943 Henry took the chairmanship into his hands. At the age of 80 years, it was not easy for henry to control the company. Most directors did not want to see him as chairman. But for the last 20 years, although he was without an official executive position for a long time, he always had real control over the company.
Henry's health was failing slowly and in September 1945 he resigned and handover the presidency to his grandson Henry Ford II. He died of a cerebral hemorrhage in Fair Lane on April 7, 1947, at age 83, his property in Dearborn.
Henry Ford the Inspiration
He handled most of his company's work on his own, he did not give up after leaving the first company. Ford Motors was running smoothly under his leadership.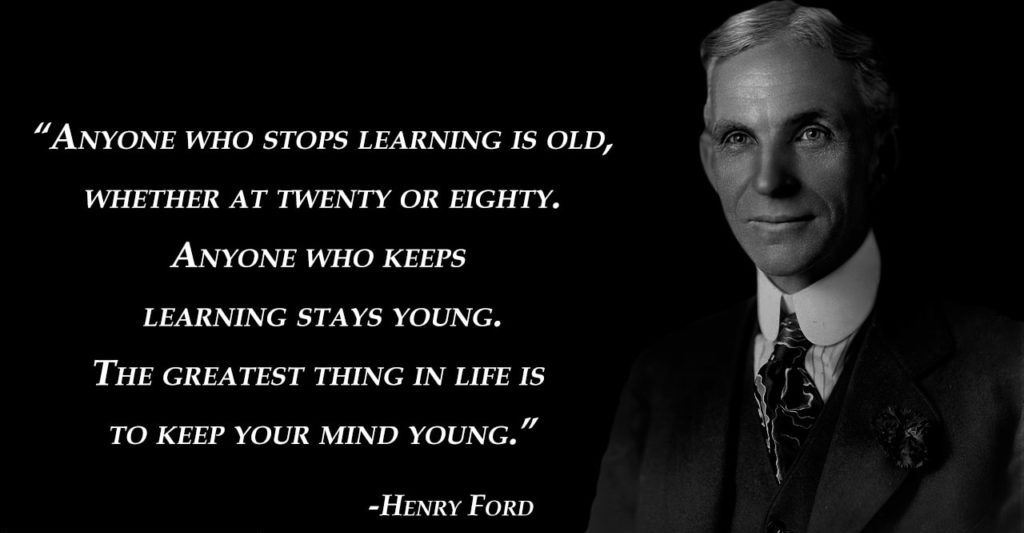 For young entrepreneurs and businessmen, Henry Ford is an inspiration. His quotes power up them and it is one of the most famous quotes by Henry.