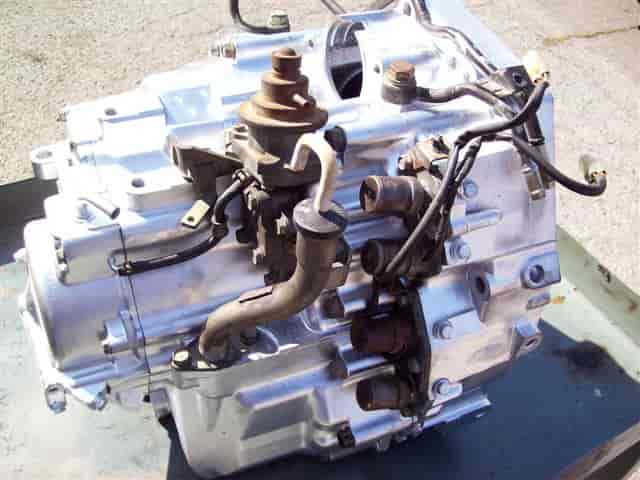 Looking for a rebuilt transmission for your Acura? Buy our best quality remanufactured Acura automatic transmission at a low cost. On top of low prices, we offer different trusted brands of transmission products for Acura. These transmissions are remanufactured with OEM approved facility that meets & extends the OEM specifications. These transmissions are dyno &pressure tested, ensuring high quality.
If you need Medium Duty Transmission for your high-value commercial vehicles. Then, AutoTechio is the best option for transmission repair. We test thoroughly these Medium Duty Transmissions to ensure the highest quality & better experience. Our remanufactured transmissions focused on providing high-quality service and customer satisfaction. Here, we specialized in automatic remanufactured Acura transmission.
Remanufactured Acura automatic transmissions for sale 
For failing your transmission, you have two options to replace your transmission, such as remanufactured & used transmission. We dissembled these transmissions from the used car and rebuild them in the factory. Rebuilding includes the replacement of vital parts & components along with new gaskets, seals & other components. The automatic transmission fails due to contaminated fluid, low fluid level, degradation, heat buildup & clogging veins in the valve body & pump. Thus, when your transmission needs replacement, choose AutoTechio.
Autotechio is one of the reputed & trusted brands that fulfill the client's high-quality product needs. We deliver the best-in-class services. We have specialized only in different domestic & imported brand used auto parts at low cost. All these high-quality products are owned, managed, not mass-produced. While re-manufacturing, our technical staff use OEM frictions, seals & o-rings. Even we exceed OE specifications to make them powerful, reliable & efficient. Here, each transmission includes the remanufactured & improved torque converter. We tested these gearboxes for leaks, lock-up, concentricity, premature bushing wears & vibrations.
Apart from this, we also offer the best deals on the models of remanufactured Acura automatic transmissions. Some models are listed below.
Remanufactured Acura Automatic Transmission Models
TL
CL
RDX
TSX
TLX
RLX
ZDX
Legend
ILX
MDX
CSX
Benefits of remanufactured Acura automatic transmissions
Have been Remanufactured to Meet or Exceed New OEM Factory Specifications.
Produces less waste in comparison to new and sometimes negotiable so it is environment friendly.
100% quality checked remanufactured transmissions
No complaint or fault for a long time.
Different models transmissions are available.
All the transmissions are Dynamometer Tested.
Come with a JASPER Remanufactured Torque Converter
High Quality Remanufactured transmissions as like 95% new.
Top level warranty offers. 
Your car will be superfast in speed.
Reason to choose us
Autotechio is one of the reputed names in offering transmission services. We have a huge inventory that consists of both automatic & manual transmissions. Our team of professionals reverses engineers each transmission to resolve commonly known factory defects.
Autotechio is a leading provider of quality remanufactured transmissions for Honda and Acura automobiles. We have been supplying dealerships, extended warranty companies, and independent repair facilities across the nation for over 25 years.
So, when you source reliable refurbished transmissions from us for your replacement, you can trust that you're getting the best components at the best price. With careful attention to certifications, warranties, and shop conditions, it's easy to find a low-cost, high-value transmission repair shop.