If you are facing any problem with your Honda transmission or your mechanic is saying that the transmission is broken. You need to immediately change your old transmission and replace it with the remanufactured Honda automatic transmission. This is not your fault machines also have a working period they can be damaged anytime. But you don't need to worry about anything for sure. Auto Techio is the complete solution for everything. You will get all kinds of different model transmissions here.
A transmission replacement is a significant automotive project that directly impacts your vehicle's performance. With this in mind, it makes sense to explore all of the replacement options and to be empowered to make smart decisions about your vehicle's care.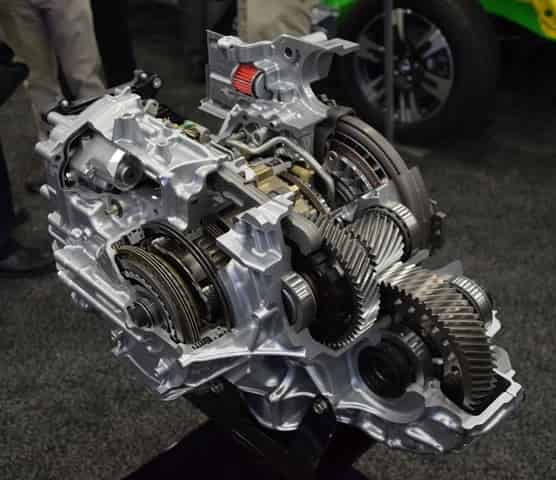 Here at Auto Techio, we focus on customer satisfaction with all aspects of the service that we provide. Customer satisfaction is directly linked to the quality of work that we do as well as the experience that we provide to our customers. One of the more common questions that our customers have relates to remanufactured transmissions. A closer look at what these are and what benefits they provide may help you to be empowered to make smart decisions about the care of your vehicle.
Remanufactured Honda automatic transmission for sale
A Continuously Variable Transmission does not use gears like a typical transmission in vehicle. Rather, it uses two pulleys connected by a belt. It's a little bit like a snowmobile transmission: One pulley connects to the engine, the other pulley attaches to the transmission. The belt transfers the power in between them. As the name implies, this transmission modifies setups constantly. This allows the car's engine to run more successfully.
While you drive a CVT car that is similar to a traditional automatic transmission, the system however is that greatly dissimilar. A typical transmission has a fixed configuration based on just how it's believed the auto is to be used.
An economy vehicle is configured with a transmission that will take advantage of the engine's MPG efficiency, at the price of power. A performance car will be configured with a transmission that will make the most of the power, with MPG effectiveness taking a back seat. Due to its configuration, a CVT has the ability to capitalize on both circumstances.
Major luxurious brands such as Cadillac, Lincoln, and Chrysler had moved to the automatic transmissions in the late 1960s, and even the mid-priced models from Ford and Chevrolet were increasingly equipped with ATs of models.
During this period, the Honda brand had started making automobiles. so, there were no products of AT available in the pipeline. Still endeavoring to get on track with the car business. The company didn't have the spare resources to divert the development of AT models. Moreover, there was no reason to introduce the AT systems, Honda didn't yet offer a passenger car model.
The tide had turned to the automatic transmission from manual transmissions in the U.S. However, so inevitably the trend would be reflected across the Pacific. Still, any car company that decided to develop an AT model would invariably hit the same wall. As was to be expected, patients were pending or in place for just about every single aspect of AT technology. Remanufactured Honda automatic transmission will be the best option to choose on the place of replacement.
Remanufactured Honda Automatic Transmission Models
Honda Odyssey
Honda H5
Honda Accord
Honda Civic Type R
Honda CR-V
Honda B engine
Honda Fit
Honda City
Honda Stream
Honda Civic
Honda Legend
Honda Prelude
Honda HR-V
Honda S660
Honda CB750
Honda Amaze
Honda NSX
Benefits of remanufactured Honda automatic transmission
High-quality transmission at a cheap price.
Perfect installing transmission for your vehicle.
Wide range of different transmission models are available.
Quality tested with 100% results.
You will not get any complaint or fault.
Implied warranties are available.
Our transmission will make your car superfast.
Produces less waste in comparison to new and sometimes negotiable so it is environment friendly.
Why choose us
If you have suffered a major transmission failure with your old Honda transmission, we also stock both new and remanufactured Honda automatic transmissions. The Auto Techio remanufacturing facility is certified to ensure our strict product quality control standards are met.
Automatic transmission failure may be caused by contaminated fluid, or low fluid level brought on by non metal part degradation and heat buildup, and clogging veins in the valve body, pump and torque converter.
When exchanging your automatic transmission make sure to flush the actual fluid through the cooling system including lines from your transmission to the radiator and the reservoir underneath the radiator at least a few times while using the correct chemicals.
When adding automatic transmission fluid or changing your transmission fluid verify and make certain the manufacturers recommend fluid must be used. A person can be shocked by the number of times the incorrect fluid is utilized leading to an on-slot of issues.
We Work to make our customers happy, and to run your Chevrolet smoothly on the road for a long time.