A very common problem in Jeep Wrangler transmission is slipping or delayed shifts. So you need to replace it with the remanufactured Jeep automatic transmission. There are several reasons that this can happen, and Street Smart Transmission has taken steps to correct these issues. In every remanufactured Jeep Wrangler transmission, the 42RLE transmission pump has been completely remanufactured, With upgraded line bore bushings to improve fluid transfer from the torque converter, thus improving shift quality and reducing wear on the torque converter.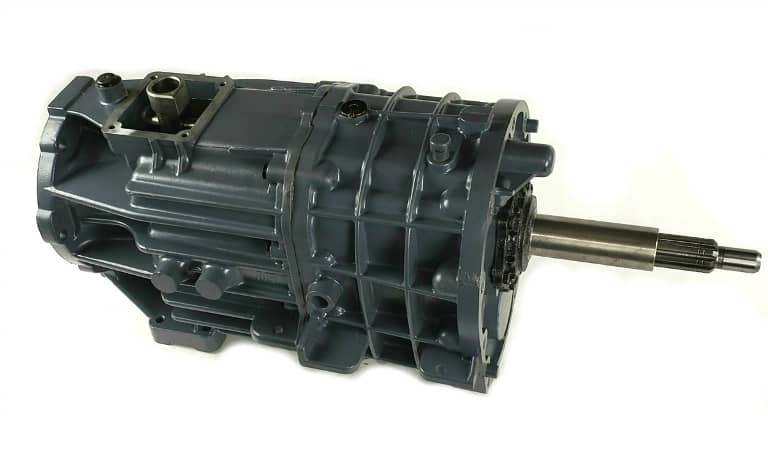 The torque converter itself has also been remanufactured, then tested to ensure balance and concentricity. Stronger bushings are used throughout the transmission to provide more balanced fluid pressure and reduce the conditions for slippage. The valve body itself is also modified with a recalibration kit, upgraded servos, accumulators with aluminum pistons (instead of plastic), and a redesigned pressure regulator valve. All of these changes may help to eliminate the numerous OE design flaws, and it will give you a Jeep Wrangler transmission that you can trust easily.
Remanufactured Jeep automatic transmission for sale
Overheating is one of the Jeep Wrangler transmission problems that seem to plague most owners. All of those metal bits move about inside your transmission and they generate friction which translates into heat. The transmission fluid then absorbs this heat and carries it to the radiator where it's expelled in a special cooling chamber.
However, the situations that put a strain on your Wrangler Jeep transmissions or Wrangler TJ 42RLE transmissions, like towing, stop-and-go traffic, or off-roading, can increase this heat and overwhelm the cooling system. When this happens, serious internal damage can occur to the valve body, clutches, and seals. 42RLE overheating can also cause slipping, delayed shifts, torque converter and overdrive issues, and 'Limp Mode' (the transmission gets stuck in 2nd gear). Each SST remanufactured Jeep Wrangler 42RLE transmission has been upgraded to overcome many of the OE design flaws, but we strongly recommend installing an auxiliary transmission cooler to prevent premature wear to your new gearbox.
As the spiritual successor to the legendary Nazi-busting Willys Jeep, the Jeep Wrangler TJ and Jeep Wrangler JK had big shoes to fill. Both generations stayed true to their 'go-anywhere' heritage by offering no compromises when it came to off-road capability and rugged build quality. Power as always was supplied by either a 4 or 6 cylinder engine, and buyers could finally get a 4-speed automatic transmission starting in 2003. The Jeep 42RLE transmission was intended to give Wrangler owners a much better fuel economy and power delivery than the outgoing 3-speed automatic. However, age and mileage can cause some severe Jeep Wrangler transmission problems, which we're going to look at now.
Remanufactured Jeep automatic transmission models
3 SP RWD/AWD
4 SP RWD/AWD
5 SP RWD/AWD
9 SP FWD/AWD
CVT FWD/AWD
6 SP FWD/AWD
8 SP RWD/AWD
Benefits of remanufactured Jeep automatic transmissions
Auto techio provides you the benefit of reasonable price.
Produces less waste in comparison to new and sometimes negotiable so it is environment friendly.
100% quality checked remanufactured transmissions
No complaint or fault for a long time.
All the testing completely passed transmissions.
High Quality Remanufactured transmissions as like 95% new.
Top level warranty offers.
Your car will be superfast in speed.
Our mission
Unlike much lower quality rebuilt the remanufactured Jeep automatic transmissions we offer have been thoroughly tested and checked from the smallest piece to the completed unit. Regardless of their conditions, low service expectancy parts are automatically replaced in the transmission. All the other parts that do not have absolutely new potential service life are replaced with the highest quality parts available and make it remanufactured transmission.
Improved transmission is performed on the original design. But these procedures of remanufacturing alone will not guarantee you the highest quality of transmission. It is the experience of the craftspeople with their knowledge and dedication to improving that makes our remaining transmissions the standard of quality in the industry.
So the next time you need a Jeep transmission weather it is an A904, TH400, 30-40LE (340F), W5J400 (722.6), 44RE (A500), 45RFE, 5-45RFE, 6RH (A518), A727, or 42RLE remember – all transmissions are not the same – you can never make a bad decision by choosing the best. The following table presents popular examples of remanufactured automatic transmissions we offer for Jeep. These factory remanufactured transmissions include a torque converter, each unit is dyno tested prior to being packaged for shipment.
Our remanufactured transmission assemblies are offered with three different warranty 100,000-mile excellent availability, quality, and value for your money. They are the only remanufactured transmissions designed, engineered, and recommended by Drivetrain.com. They're manufactured with the same state-of-the-art testing methods and equipment used in building and testing remanufactured Jeep automatic transmissions.