If you're accelerating and suddenly experience a pronounced delay, shudder, or "bang" during the 1-2 shift, then you probably have a bad Transmission. To Keep Your GMC vehicle on road replace your transmission with the remanufactured GMC automatic transmission. The little parts act as a sort of cushion to absorb the excess fluid pressure that forms inside the valve body during a shift. GMC used plastic pistons on the inside of the accumulators, and they can break off over time.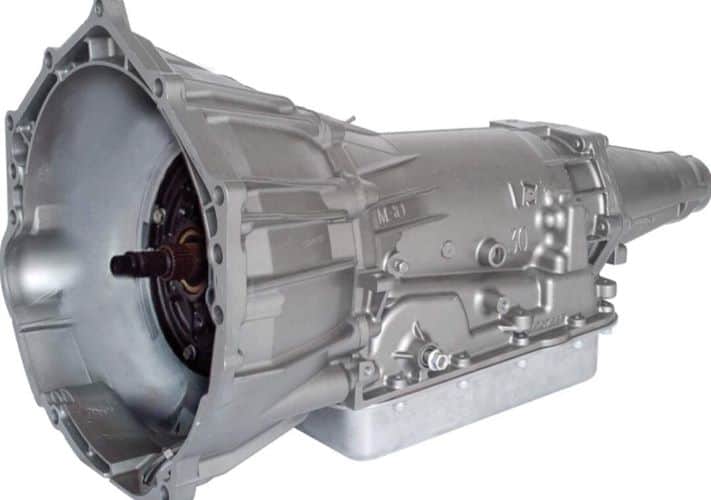 One of the most common GMC transmission problems is the complete loss of 3rd and 4th gear. This happens when one or more of the discs inside of the 4L60E 3-4 clutch pack breaks prematurely. To solve this design flaw, every remanufactured 4L60E transmission from Auto Techio features a High-Energy 3-4 clutch pack. Not only are the clutch discs made from a stronger material, but there are 7 of them, which significantly increases the amount of torque and abuse that the transmission can handle.
Remanufactured GMC automatic transmission for sale
If you are a GMC owner then you don't need to look any further for a used or rebuilt Transmissions when in need of a replacement for their vehicle. Certified remanufactured transmissions for GMCs with OEM parts and manufacturing standards that surpass the factory will be available at great price here.
To actuate gear changes, your GMC transmission uses pressurized hydraulic fluid/ATF. That fluid pressure is controlled by the valve body, which uses lots of little springs and valves to route the ATF to the right gear. The parts used in the stock pressure regulator system/PR system are made from plastic and "less sturdy" metals. Naturally, those little valves, springs and check balls have a tendency to fail prematurely, causing everything from slipping to no-forward gears. To remedy this, every remanufactured transmission gets an upgraded PR system with higher-grade components, along with a completely recalibrated valve body.
Buy remanufactured GMC automatic transmission from Auto Techio that offers a warranty on qualified units! A wide-range catalog of remanufactured GMC transmissions for all applications including Diesel engines is available here. Why searching at the wrong place: Buy remanufactured GMC transmissions from us and save your precious time.
At Auto Techio we have a huge inventory in which finding perfect remanufactured GMC automatic transmission is easy now. Take our help to filter the parts to get a list of high-quality GMC remanufactured transmission parts. Your job of seeking the right remanufactured GMC transmission becomes easy now. Go through the prices where you will find that our transmission is cheaper than others also check the quality and specifications. We offer superb warranties on all remanufactured and rebuilt transmissions as well as our different varieties of engines like remanufactured engines. Here our experienced and expert staff is always ready to solve your queries with courtesy. Buy the best deal of remanufactured GMC transmission here.
Benefits of remanufactured GMC automatic transmission
High-quality transmission at a cheap price.
Perfect installing transmission for your vehicle.
A wide range of different transmission models is available.
Quality tested with 100% results.
You will not get any complaints or faults.
Implied warranties are available.
Our transmission will make your car superfast.
Produces less waste in comparison to new and sometimes negotiable so it is environment friendly.
Reason to choose us
Auto techio also Offers rebuilt Engines in great quality and price. We also offer used engines like new. If you have suffered a major transmission failure with your old GMC transmission, we also stock both new and remanufactured transmissions. The Auto Techio remanufacturing facility is certified to ensure our strict product quality control standards are met.
Automatic transmission failure may be caused by contaminated fluid, or low fluid level brought on by non metal part degradation and heat buildup, and clogging veins in the valve body, pump and torque converter. When exchanging your automatic transmission make sure to flush the actual fluid through the cooling system including lines from your transmission to the radiator and the reservoir underneath the radiator at the least a few times while using correct chemicals. When adding automatic transmission fluid or changing your transmission fluid verify and make certain the manufactures recommend fluid must be used. A person can be shocked the number of times the incorrect fluid is utilized leading to an on-slot of issues.
We Work to make our customers happy, and to run your Chevrolet smoothly on the road for a long time.