Want to replace your old & damaged BMW transmission at a low cost. Thus you are at the right place from where you will get high-quality remanufactured BMW automatic transmission for sale. Autotechio delivers the best quality refurbished transmission to ensure better service & experience.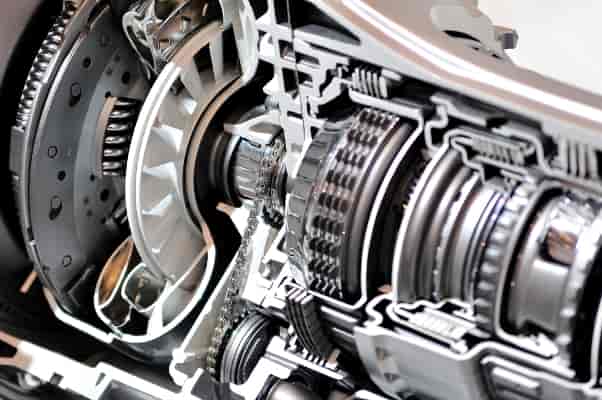 Remanufactured BMW automatic transmission for sale
An automatic transmission is also known as dual pedal technology or self-shifting transmission, as this system operates without a clutch pedal. The type of vehicle transmission that changes gear ratios automatically as the vehicle moves and the need to shift gears erasing manually in your vehicle. You don't have to choose between an automatic or manual transmission, The BMW's transmission gives you the option. The gearbox with the Steptronic gives you the choice between using a manual-shift change when you want to and changing over to the multi-drive mode automatically when you need it. Remanufactured BMW transmission will save you most of the money.
The BMW's Steptronic transmission has shown better performance than a car driven with a manual-shift transmission and the design is so good, despite the high level of experience of the driver. This advanced transmission gives drivers plenty of flexibility without compromising the experience of driver. When you want to drive a fast, high-performance vehicle, you should definitely go with the BMW brand.
It's simple to shift from the manual/sport mode to full manual by tipping the driver selector forward and then backward in the gear you want. You can also use the paddle shifters located on the steering wheel. You'll end up with control over the gears of the vehicle, although the transmission is equipped with the ability to stop you from shifting into a gear that isn't safe or from revving the engine too much.
Some models in the BMW also include the driving modes Comfort Sport, and Eco Pro. When in the Comfort the car will shift at a lower point and Eco drive modes.
Remanufactured BMW automatic transmission Models
BMW 5 series
ZF 8HP
BMW 7 series
BMW 3 series
M5
BMW 8 serie
X5
M3
BMW 1 series
BMW 6 series
Benefits of remanufactured BMW automatic transmission
Come without Surprises or Hidden Costs!
Have been Remanufactured to Meet or Exceed New OEM Factory Specifications.
Produces less waste in comparison to new and sometimes negotiable so it is environment friendly.
100% quality checked remanufactured transmissions
No complaint or fault for a long time.
Different models transmissions are available.
All the transmissions are Dynamometer Tested.
Come with a JASPER Remanufactured Torque Converter
High Quality Remanufactured transmissions as like 95% new.
Top level warranty offers.
Your car will be superfast in speed.
Reason to choose us
Auto Techio has done all the work for you and has negotiated the lowest prices in the country on remanufactured transmissions. We can sell these BMW transmissions at such a low price because we have taken out the middleman, along with all the fancy overhead costs. You want a BMW transmission, we will sell you a quality warrantied remanufactured BMW automatic transmission for the lowest price. These BMW transmissions will save you hundreds of dollars on the labor that you typically would spend on swapping parts over on a new engine. Save that money and put it in your pocket!
The traditional automatic transmission is also known as a torque converter. It is the self-shifting frequently used technology across most vehicles. It uses a torque converter or a hydraulic fluid coupling to change the gears instead of the clutch.
Auto Techio offers lower prices than others on our products. Our work is not only to sell used engines, but we also help customers by providing good quality, performance, and the best services at reasonable prices. It is our priority to drive a car to run smoothly for a long time.
We work for the service, to make you happy, save your money, and run your Eagle smoothly on the road for a long time.