Any transmission can have some problems for every model. In Daewoos, there are also some other problems reported which may be mistaken for transmission issues. If you are planning to buy a new transmission that can be costly for you and your vehicle. Except for buying a new transmission you can choose the option of remanufactured Daewoo automatic transmission.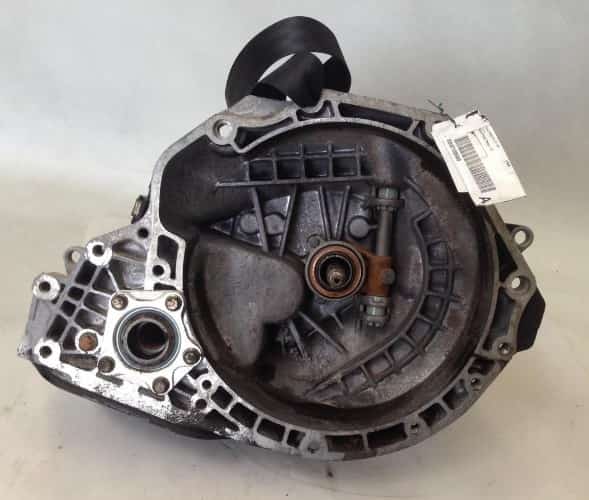 Remanufactured Daewoo Automatic transmission for sale 
Your Daewoo vehicle will be happy to know that the search for your right remanufactured Transmission is over that you've been looking for all around. Auto techio has different Automatic Transmission for your vehicle, all are ready for shipping or in-store pickup.
When it comes to your remanufactured Daewoo automatic transmission, you choose parts and products from your favorite vehicle from only trusted brands. At Auto techio, here we only work with the top reliable Automatic Transmission Fluid parts and product brands so that you can shop with complete confidence and without any worry. Some of our top Automatic Transmission Fluid product brands are Castrol, and CARQUEST Oil & Fluids. We're sure you will get the right product to keep that Lanos running for a long time.
We have our OEM customer reviews and Automatic Transmission aftermarket Fluid products to help you and buy your products with confidence.
If your Daewoo car is experiencing any gearbox problem, the first step to do you need is to bring your Daewoo vehicle to us here at Auto techio for an estimate. This step is very important, as it will allow us to determine the problem and it will also start to establish trust between yourself and our business. If your Daewoo is not derivable, give us a call on the given contact number, and we can arrange to have your vehicle towed straight to our workshop.
At Auto techio Transmission Service we have a dedicated team of professional transmission and gearbox technicians who provide you a fast, reliable, quality service to all Daewoo models. We are able to carry out servicing and repairs to all types of manual gearboxes and automatic transmissions.
Remanufactured Daewoo Automatic Transmission Models
Lacetti
Tosca
Tico
Lanos
Espero
Leganza
4HP14
GM 6T40
Nubira
GenTra
LeMans
Magnus
Arcadia
GM 6L50
Benefits of remanufactured Daewoo automatic transmissions
Come without Surprises or Hidden Costs!                                                                                                                   
Have been Remanufactured to Meet or Exceed New OEM Factory Specifications.
Produces less waste in comparison to new and sometimes negotiable so it is environment friendly.
100% quality checked remanufactured transmissions
No complaint or fault for a long time.
Different models of transmissions are available.
All the transmissions are Dynamometer Tested.
Come with a JASPER Remanufactured Torque Converter
High-Quality Remanufactured transmissions as like 95% new.
The top-level warranty offers. 
Your car will be superfast in speed.
When you find your vehicle's transmission is broken, you have to make some important choices to make. The most common but yet one of the most critical questions is whether it is right to install a remanufactured transmission in your vehicle. If yes, is it worthwhile to purchase.
Don't waste your time in searching for the lowest price Daewoo transmission. Auto Techio has done all the work for you and has negotiated the lowest prices in the country on remanufactured transmissions. We are able to sell these Daewoo transmissions at such a low price because we have taken out the middleman, along with all the fancy overhead cost. You want a Daewoo transmission, we will sell you a quality warrantied Daewoo transmission for the lowest price. These Daewoo transmissions will save you hundreds of dollars on the labor that you typically would spend on swapping parts over on a new engine. Save that money and put it in your pocket!
With the best quality remanufactured Daewoo automatic transmission. Auto Techio provides the best remanufactured Daewoo automatic transmission at such good prices- that you can easily afford it. We first think about our customer's benefits. Unlike all others, we aim to avoid reducing the success of our customers. Instead, when we make the appropriate explanations, according to you and your goals, needs, and budget. Our business is superior customer service, so your purchase is risk-free.
We offer you lower prices products than others. Your engine is our priority, We are here not to sell only transmission, we provide our customers high-quality performance.
We work for the service, to save your money, making you happy, and to run your Daewoo smoothly on the road for a long time.
Our aim is to bring your vehicle back to the road as soon as possible and to improve it further!