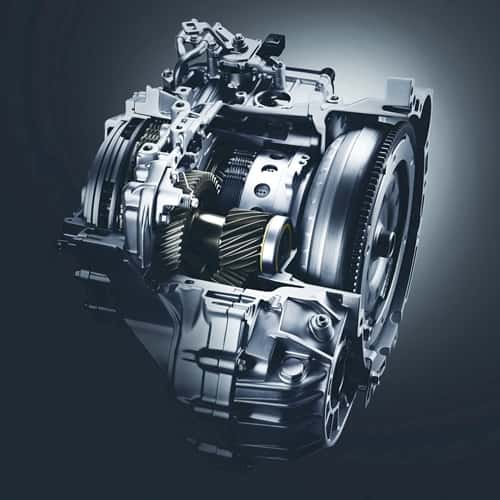 Looking for remanufactured Kia automatic transmission at a low budget for your Kia model. Thus, you are at the right place at Autotechio. Autotechio is one of the trusted & certified dealers of refurbished transmissions at a low cost. We offer quality products under a low budget with a standard warranty. Although our transmissions deliver long-lasting performance.
Remanufactured Kia automatic transmissions for sale
Automatic transmission is one type of transmission. It has an improved torque converter that will transfer the engines' power to wheels. Although it is the most important component that will help to move your car. It also enables different gear ratios that control different speed ratios. But sometimes your transmission may unable to move the vehicle. It may have problems with harder shift, low-level fluid & a bad torque converter. Thus, at that moment, you need to check your transmission to the professional machinist. After that, if your machinist suggests you replace the transfer case. Then you should replace your damaged counterpart at a high-quality & trusted transmission dealer.
Autotechio is one of the independent businesses that have been servicing & rebuilding Kia transmissions. We offer the refurbished units at a low budget for different brands & models. Here we deliver the hydraulic & electronic controlled automatic transmissions for different KIA models like Amanti, RIO, RIO CINCO, Optima, Sedona, Sephia, Sorento, Spectra, and Sportage, and many more. Our transmission undergoes professional checkups & testing. Our professional engineers & technicians easily install the transmission in your vehicle. Auto Techio provides the best Kia automatic transmission at such good prices- that you can easily afford it.
A remanufactured transmission is more effective & efficient for your vehicle. By installation our counterparts, you will save lots of money. And you will experience a smoother & safer ride. Even the remanufacturing process is more eco-friendly to nature. It also enhances your vehicle's fuel economy & acceleration. We deliver the different transmissions for different brands & models that support gasoline & diesel engines.
Remanufactured Kia Automatic Transmission Models
At Autotechio, we have a huge inventory that comprises the different used & remanufactured units for different brands. We offer the best deals on the models of refurbished Kia automatic transmission at a low cost. We list some of these models below.
Forte
Sorento
Optima
Carnival
Soul
Seltos
Rio
Carens
Sportage
Cerato
Sephia
Cadenza
Telluride
Stinger
Picanto
Opirus
K9
Are Kia automatic transmissions reliable?
Kia transmission is quite reliable, as they won't engage & slips. Although there are delay shifting, transmission bangs & stuck-in limp mode problems that often occur through low transmission fluid. These issues can easily fix by having the dealer perform a software update. But the predicted reliability rating for Kia transmission is only 1 out of 5. It shows that the Kia has below average position in the transmission category.
Benefits of remanufactured Kia automatic transmissions
Auto techio provides you the benefit of reasonable price.
Produces less waste in comparison to new and sometimes negotiable so it is environment friendly.
100% quality checked remanufactured transmissions
No complaint or fault for a long time.
All the testing completely passed transmissions.
High Quality Remanufactured transmissions as like 95% new.
Top level warranty offers.
Your car will be superfast in speed.
How much does a Kia transmission cost?
The average cost for the Kia replacement is around $1, 800 to $3, 400. However, if you want more cheap methods, then you can choose used transmission. The replacement cost for used transmission ranges from $800 to $1, 500. And if you need just a basic repair for Kia. then the cost is around $800.
Why choose us
Autotechio is the USA's leading transmission search venture that helps to buy the used & remanufactured transmissions at low cost. We offered a rich array of tech-enabled tools to OE manufacturers. Although we have a huge inventory that comprises different Kia transmissions with different models. At autotechio, you will find the Kia transmission prices are offered more affordable & minimal.
Our professional team of highly skilled & experienced engineers & technicians remanufactured every unit after a complete inspection. Even they replaced the failed parts with the new ones while rebuilding the transmissions. Here you will get fully tested & quality ensured products. We offer warranties over the defectives & qualified units.
To get more inquiries, you can contact us via email, phone & online customer support.