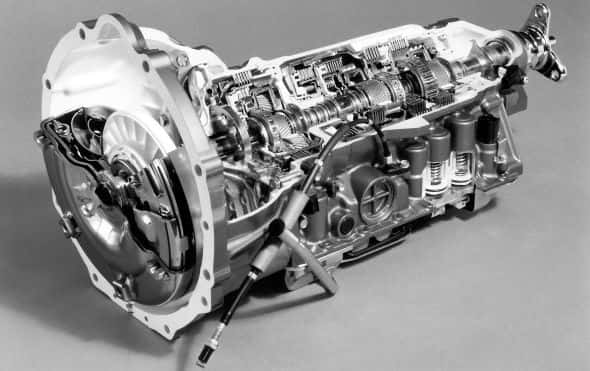 Do you want to replace your old transmission with a remanufactured Land Rover automatic transmission? Thus you are at the right place at Autotechio. Get an estimate your the refurbished transmission & local installations. Look up the right counterpart by your vehicle's make & model. Autotechio is a certified & trusted organization, deals with the best & top-quality assured gearboxes. Our refurbished transmission meets & exceeds the OEM specifications. Although these are completely tested under dyno meter.
Let's have a look at our huge inventory that comprises different brands transmissions for different models. Our transmissions support different gasoline & fuel types of engines & provide better performance.
Remanufactured Lexus automatic transmissions for sale
When it comes to replacing your automatic transmissions, you have plenty of options. The new automatic transmission becomes more expensive to buy. Thus choose such alternative options like remanufactured & used automatic transmission. These alternative transmission performs like a new transmission & are cost-effective. But these remanufactured transmissions having fewer chances to fail. Thus it is quite easy to install them in your vehicle.
Refurbished gearboxes are factory engineered & dyno-tested to ensure high quality. Although they deliver long-lasting performance. The remanufacturing process provides the hydraulic pressure to the gears to provide the engine power to roadside wheels. And the low service expectancy parts are replaced due to their condition. Those parts have not potential service life replaced with high-quality auto parts.
For best quality & low buying cost, choose Autotechio. Autotechio is the trusted transmission dealer, offers the top quality refurbished Lexus transmission at a low cost. We have a huge inventory that comprises all popular Lexus models like ES250, ES300, GS300, GS400, GS430, GX470, LS300, LS400, LS430, LX450, LX470, RX300, RX330, SC300, SC400, and SC430, etc. Unlike other transmision dealers, we are not applying the extra charges while shipping the transmission. Our transmissions have better mileage, excellent availability & better value for money. These counterparts are designed, engineered to ensure better performance.
Remanufactured Lexus Automatic Transmission Models
Lexus LC
Lexus GX
Lexus GS
Lexus ES
Lexus LS
Lexus IS
Lexus RX
Lexus SC
Lexus LFA
All automatic remanufactured Lexus automatic transmissions are fitted with new bearings, solenoids, seals, and discs. These are Inspected thoroughly and replaced by our qualified technicians as necessary. Every Lexus transmission comes with a test report.
Reason to choose us
Autotechio is the certified & leading distributor of remanufactured Lexus automatic transmission in the USA. We have automotive parts warehouses that comprise used & remanufactured transmissions at low cost. Our products are completely diagnosed & dyno tested before delivering. Our professional team of highly skilled & experienced engineers & technicians remanufactured every unit after a complete inspection. Buy the high-quality transmission from Autotechio, offers more services such as :
Built to exceed OEM specifications
Installation Bulletin Provided
Automatic Transmission Servicing
Sports & Performance Transmissions
At Autotechio, we have a dedicated team of professional transmission technicians that provides reliable services for different models. Here you will get fully tested & quality ensured products. We offer warranties over the defectives & qualified units. To get more inquiries, you can contact us via email, phone & online customer support.