Searching for a remanufactured Porsche automatic transmission? Any transmission can have many different problems for every model. In Porsches, there can also be some problems reported which may be mistaken for transmission issues. If you are planning to purchase a new transmission that may be going to be costly for you and your vehicle, so you should choose a pocket-friendly option. So on the place of buying a new transmission, you can choose the option of remanufactured transmission.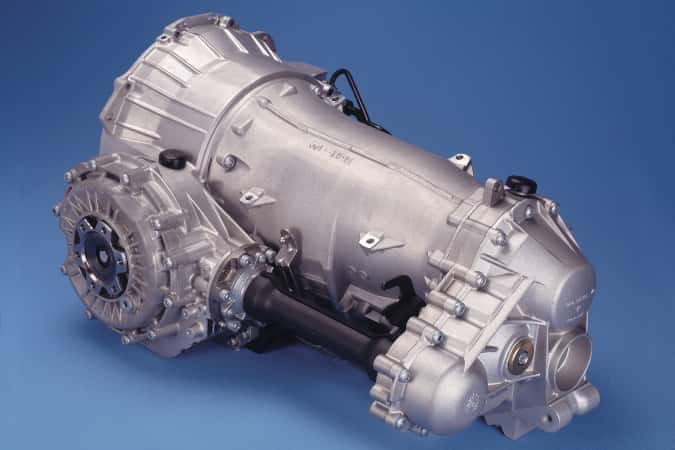 Remanufactured Porsche automatic transmission for sale 
Your Porsche vehicle will be happy to know that the search for your right Automatic remanufactured Porsche automatic Transmission is over that you've been looking for all around . Auto techio has many different options for Automatic Transmission for your vehicle, all are ready for shipping or in-store pickup.
When it comes about your remanufactured Porsche transmission, you choose it only from the trusted brands. Auto techio comes in the list of top transmission service, so that you can shop with complete confidence and without any worry. We also buy the parts and products from the trusted brand.
If your Porsche car is experiencing any gearbox problem, the first step to do what you need is to bring your Porsche vehicle to us here at Auto techio for an estimate. This step is very important, as it will allow us to determine the problem and it will also start to establish trust between yourself and our business. If your Porsche is not derivable, give us a call on the given contact number, and we can arrange to have your vehicle towed straight to our workshop.
Simply, PDK means an automatic gearbox that is dual-clutch; this name comes from the German 'Porsche Doppelkupplungsgetriebe' which translates as Porsche dual-clutch gearbox.
Auto techio Service, here we have a dedicated team of professional transmission and gearbox technicians who provide you a fast, reliable, quality service to all Porsche models. We are able to carry out servicing and repairs to all types of manual gearboxes and automatic transmissions.
Remanufactured Porsche Automatic Transmission Models
Porsche 964
Porsche Cayenne
Porsche 991
Porsche 981
Porsche 993
Porsche 928
Porsche 997
Porsche 911
Porsche 996
Porsche 968
Porsche 987
Auto techio has a great example of professionalism and sincerity that is almost non-existent these days all around.
Why choose us
Except for the remanufactured transmission you also have the option of a rebuilt transmission. The cost of transmission depends on the age and location of the vehicle. Whether the transmission is manual or automatic and a warranty will be provided to both. Factory-remanufactured transmissions typically cost more and come with a longer warranty and also take a day or two to install.
We believe in the best automatic transmissions service at real prices – the prices that our customers can easily afford. Our priority and aim is our customer's benefits. The success of your efforts is our success. We avoid reducing the success of our customers and our business is superior customer service, so your purchase is risk-free.
You may wonder about what type of transmission you have for your vehicle. At Auto Techio, our team of professional staff will help you find the perfect transmission.
Remanufactured Porsche automatic transmission from our Auto techio network that offers our customers a great warranty on qualified units! Auto techio carries a wide-ranging catalog of different remanufactured Porsche automatic transmissions for all applications including gas and diesel engines. Buy your latest remanufactured Porsche automatic transmissions from us and save lots of money and time.