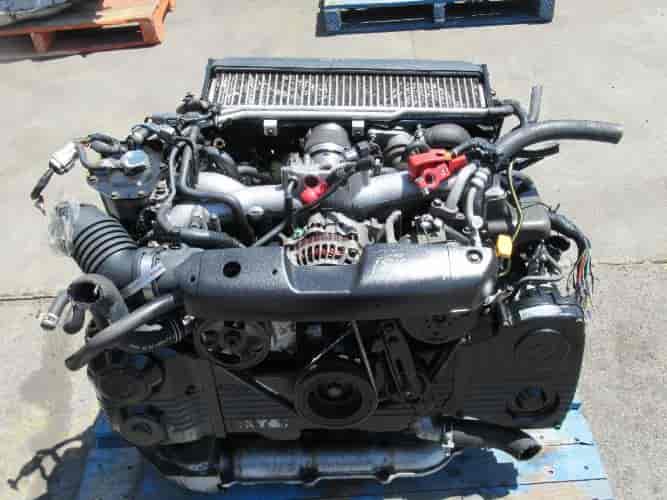 A very common problem in Subaru transmission is slipping or delayed in shifts. So you need to replace it with the remanufactured Subaru transmission. There are several reasons present for happening this, and Street Smart Transmission has taken steps to correct these issues. In every remanufactured Subaru transmission, the transmission pump has been completely remanufactured, With upgraded line bore bushings to improve fluid transfer from the torque converter, thus improving the shift quality and reducing wear on the torque converter to make it improved.
Remanufactured Subaru transmissions for sale
Buy remanufactured Subaru transmission from our Auto Techio network that offers a great warranty on qualified units! Auto techio carries a wide-ranging catalog of different remanufactured Subaru transmissions for all applications including gas and diesel engines. Buy your latest remanufactured Subaru transmissions from us and save lots of money and time.
A traditional automatic transmission uses a set of gears to determine the engine's revolutions per minute (RPM) with every shift. For example, a six-speed automatic will have six gears with set gear ratios that determine what RPM the engine is shifted into at every gear.
Remember the ten-speed bicycle you rode as a teen? On the back wheel, there were different size gears. A human can only pedal so fast, and with so much power, so to make the most of your effort you used different gears for different speeds. Uphill, when you needed all your power at a slow speed, you used the wide gear. Downhill, when you were already cruising fast, you needed the narrow gear to go even faster. Traditional transmissions in vehicles employ the same principle. The transmission shifts gears to provide the most appropriate ratio for a given situation of the vehicle.
Subaru Automatic Transmission Models.
Subaru Forester
Subaru Exiga
Subaru Impreza
Subaru Legacy
Subaru Leone
Subaru Alcyone SVX
Subaru Baja
Subaru Sambar
Subaru Crosstrek
Subaru BRAT
Subaru Justy
Subaru
The Subaru Lineartronic CVT also gives you the option of a simulated six-speed manual transmission. In the Manual Shift Mode you are treated to paddle shifters that are mounted for fingertip control. With this mode you are given the power to select the gear ratio that best suits your driving situation, resulting in a sharper and sportier driving experience. And with a continuously variable transmission, your vehicle often requires less maintenance than ones with conventional automatic transmission. Visit Carlsen Subaru today at 480 Veterans Blvd., Redwood City, CA 94063 to learn more from our friendly and knowledgeable sales staff about the Subaru Lineartronic CVT.
An automatic transmission is an incredibly complex work of engineering. Many so-called "remanufacturers" do nothing more than replacing friction elements, gaskets, and seals. True remanufacturing as done by Subaru addresses each of the transmission complexities with precision gauging procedures, detailed failure analysis (to make sure old problems don't recur), and careful decisions regarding the replacement, refinishing, and/or re-machining of each and every part/component. A Genuine automatic remanufactured Subaru transmission performs as new in each and every specification and operating characteristic – at lower prices than "new-from-the-factory" automatic transmission assemblies.
Subaru vehicles are engineered to exacting quality standards, which is the reason why 95% of all Subaru vehicles sold in the last 10 years are still on the road today. No matter how much quality is built-in, though, even the most well-built vehicles will require maintenance and part replacement from time to time. When you need to replace any component in your Subaru, it pays to stick with Genuine Subaru Parts. If you're looking to save some money but still maintain a high level of peace of mind, you should check out our selection of Genuine Subaru Remanufactured Parts at Nate Wade Subaru. Genuine Subaru Remanufactured parts are better than a rebuilt transmission and their part or even new third-party imitation parts. The reason is that Subaru has set forth very stringent guidelines for the refurbishing process. Before any part can be labeled as a Genuine Subaru Remanufactured part, it has to go through an in-depth remanufacture process and then pass a rigorous set of tests.