If talking about the automatic remanufactured Toyota automatic transmission it is also an important part of the vehicle: it controls the power and speed. It increases the torque of the vehicle to accelerate and prevents the engine from working too hard by moderating internal oil pressure. The torque converter and the transmission are the key components of automatic transmissions.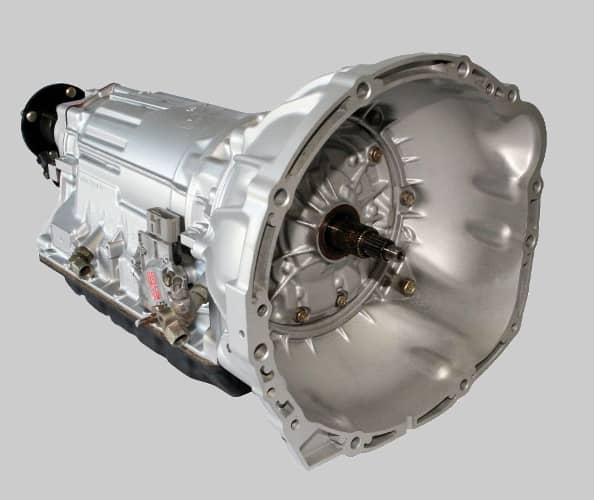 Remanufactured automatic transmissions must be remanufactured in a very precise processing way. At Auto techio, we have qualified technicians and in-house developed test benches, so that a perfectly working automatic remanufactured transmission can be supplied by tests.
When it comes to your Toyota, you want transmissions and engines from only trusted brands. Auto Techio works with only top reliable Remanufactured Automatic Transmission products and part brands so you can shop with complete confidence. Some of our top Remanufactured Automatic Transmission product brands are Shift Pro by ETE, and Moveras. We're sure you will get the right product to keep that H2 running for a long time.
Remanufactured Toyota automatic transmission for sale 
The automatic remanufactured Toyota automatic transmissions we offer have been thoroughly checked and tested from the smallest piece to the completed unit. Parts expected to be low service are automatically replaced regardless of their condition. All other parts of the transmission that do not have the absolutely new potential service life are replaced with the highest quality parts available. Auto techio carries a wide-ranging catalog of different remanufactured transmissions for all applications including gas and diesel engines. Buy your latest Toyota transmissions from us and save lots of money and time.
The new five-speed compact automatic transmission has been developed for only front-engine rear-wheel-drive cars. This Toyota transmission development has been aimed at improving fuel consumption, power performance, noise reduction of the engine during highway cruising, smooth acceleration by employing a wide range of gearing and close gear ratios. Generally, a five-speed automatic transmission is larger than a four-speed automatic transmission, because of additional friction elements and gears. This can result in a change in the floor panel of the car body.
However, by removing a one-way clutch for second gear and employing a unique gear-train layout. This transmission has the same length and circumference as the conventional four-speed automatic transmission.1 In order to reduce first or second gear noise, gear specification and supporting structures of planetary gears have been optimized by FEM analysis.
Shift clutches and a torque converter clutch have been controlled by linear solenoid valves in cooperation with the engine control system that achieve smooth shift and acceleration feeling. Moreover, it is possible to adopt the switch shift system on the steering wheel, through improvements in shift response of the electronic hydraulic control system.
Remanufactured Toyota Automatic Transmission Models
Toyota Fortuner
Toyota Mark II
Toyota Supra
Toyota Land Cruiser Prado
Toyota RAV4
Toyota Tacoma
Toyota Corolla
Toyota 86
Toyota Vitz
Toyota Matrix
Toyota Camry
Toyota Tercel
Toyota Innova
Toyota Crown
Toyota Vios
Reason to choose
Depending on the age and location of the vehicle the cost of remanufactured and rebuilt transmission can be more. Whether the transmission is manual or automatic and the warranty is provided. Factory-remanufactured transmissions typically cost more and come with a longer warranty and also take a day or two to install.
Generally rebuilding a transmission comes with a shorter warranty, the process can take three to four days, and costs can increase if extensive problems are revealed after the transmission is disassembled. An average cost of replacing a transmission in a pickup truck, for an average of for an SUV or minivan, cost Helper readers report paying to replace a transmission in a passenger car, with an average cost.
Auto Techio offers Different Automatic remanufactured Toyota Automatic Transmission Services. We believe quality service is what our customers are trusting us. Generally, a remanufactured transmission is one that has been completely disassembled and reassembled in a factory with all the vital parts replaced. While a rebuilt transmission is one that is disassembled and reassembled in a repair shop, with all damaged components replaced, along with new gaskets, seals, and other parts.