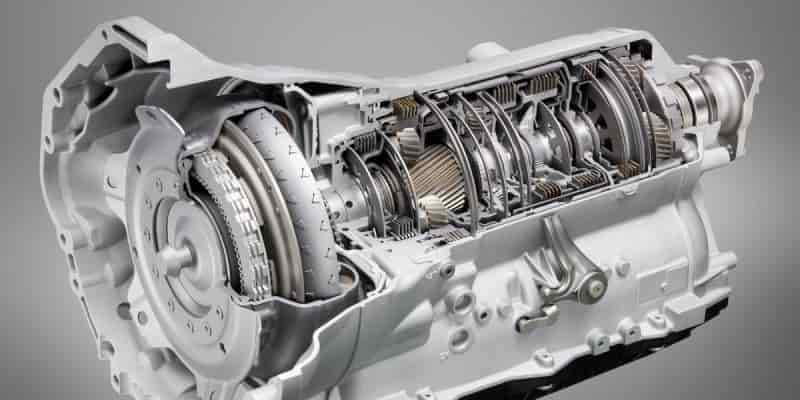 Are you searching for a rebuild Audi automatic transmission for your Audi car? If yes then you are at the right place to choose the high-quality remanufactured transmissions at a low cost. These transmissions extend the life of your vehicles by many years. Even these transmissions are more reliable& durable. It has an improved & remanufactured torque converter that transfers the engine's power to the roadside wheels.
Sometimes it is necessary to rebuild your transmission completely. Although it is a complex process. But complete rebuild consists of replacement of transmission used auto parts. Thus autotechio is the best transmission service provider in the USA. Here we will replace your worn & damaged parts with brand new OEM components.
Remanufactured Audi automatic transmission for sale
Some common transmission problems like transmission slipping & delayed shifts occur in your transmission. To resolve these problems you need to replace your transmission with a new one. But the new audio transmission is more expensive to buy. Hence we suggest installing our remanufactured Audi transmission in your audio car at a low cost. We have completely remanufactured the transmission pump in each transmission. Even we have improved the line bore bushings & torque converter to improve the fluid transfer speed. It will enhance the shift quality & reduce wear & tear. We have also tested the torque converter to ensure balance & concentricity. Our transmission comprises the valve body with a recalibration kit, upgrade servos, accumulators with aluminum pistons, and a redesigned pressure regulator valve.
As the performance and quality of auto parts degrade over time. But when a part is remanufactured, then it again meets the O.E.M. standards & it is completely overhauled. A remanufactured transmission will have undergone an exhaustive review that checks every component of your vehicle. This can include the pistons, actuator band, the entire planetary gear set, and clutch plates. While remanufacturing, transmission is fully customized and reconstructed by using the latest technical updates.
Autotechio is the reputed name in terms of the transmission service provider. We deliver the best & top-quality remanufactured transmission at a low cost. Also, we offer the best deals on the models of remanufactured Audi automatic transmissions that work with different fuel engines. Some of these models are listed below.
Remanufactured Audi Automatic Transmission Models
Audi A4
Audi A6
Audi TT
Audi A5
Audi S4
Audi A3
Audi V8
Audi S6
Audi A7
Audi Q5
Audi 80
Audi A8
Audi A1
Audi 100
Audi Q7
Audi RS4
Audi RS6
Audi Coupe
Benefits of remanufactured Audi automatic transmission
Come without Surprises or Hidden Costs!
Have been Remanufactured to Meet or Exceed New OEM Factory Specifications.
Produces less waste in comparison to new and sometimes negotiable so it is environment friendly.
100% quality checked remanufactured transmissions
No complaint or fault for a long time.
Different models transmissions are available.
All the transmissions are Dynamometer Tested.
Come with a JASPER Remanufactured Torque Converter
High Quality Remanufactured transmissions as like 95% new.
Top level warranty offers.
Your car will be superfast in speed.
Why Choose us
Autotechio is one of the trusted & reputed brands for transmission service. We have exclusive inventory that stocks manual & automatic remanufactured transmissions. Here you will also find the exclusive inventory for used transmissions for both types of transmissions. We deliver the best quality transmission to ensure better service. Here all transmissions are reconstructed in a five-step way, which includes cleaning, testing, manufacturing, & installing, and many more. All these transmissions are firstly dissembled from the used car. After that, this transmission undergoes dyno testing.
Before delivering, all these transmissions are performed pressure test. A pressure test, conducted using our test bench, indicates if pressure is too high or too low (curve). These tests allow us to make sure that inside the gears are shifting correctly in our automatic Audi transmissions. These tests also make it easy to detect leakages. These are Inspected thoroughly and replaced by our qualified technicians as necessary. Even we provide the complete report on Audi transmission after buying.
If you have any issues with your Audi old transmission, you must replace them with remanufactured Audi automatic transmission to avoid further damage. Auto techio has a wide range of transmissions that offers at a low cost with a warranty. Here we sell genuine OEM replacements at unbeatable prices.