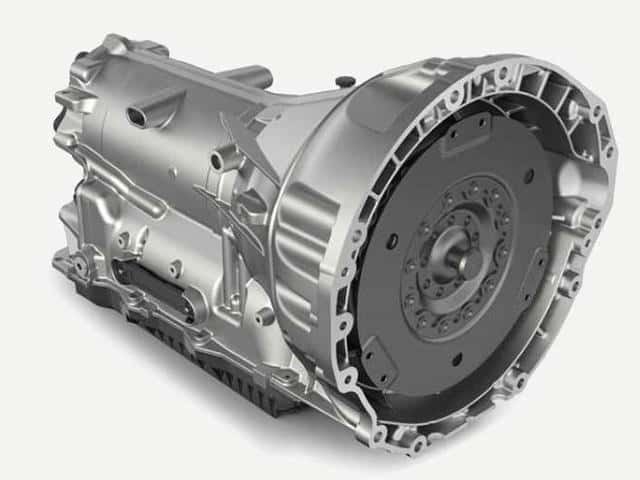 Want to buy remanufactured Chrysler automatic transmission for your Chrysler car. Then you are at the right place to buy the best quality remanufactured transmission at a low cost. We have a firm belief that quality, dependability, value, and great customer service match what our customers are looking for. At Auto Techio genuine OEM parts are used in remanufacturing.
We ensure compatibility and longevity, and this extends your vehicle's life far longer. And if you need advice for the right choice of your refurbished Chrysler transmission or a helping hand, Auto Techio's experienced team is always ready to help you. With the highest certified standards and thousands of happy customers, Auto Techio is the brand you can trust.
Remanufactured Chrysler automatic transmissions for sale
Auto Techio is pleased to welcome you for various remanufactured transmissions and rebuilt transmissions – we sell for vehicles. We use original OEM parts to ensure your replacement transmission that makes your Chrysler a new car. Auto Techio company helps to find the best remanufactured automotive transmissions for U.S. buyers. The facility we use is the 21st-century facility in remanufacturing our transmission. The company staff is trained professionals who have dedicated time and energy to produce OEM builds for all transmission types.
If you have suffered a major transmission failure with your old Chrysler transmission. Choose our huge stock with new and remanufactured transmissions. Auto Techio remanufacturing facility is certified to ensure our strict product quality control standards are met. You can trust that your transmission is remanufactured to OE specification with quality parts by qualified personnel because we have decades of experience in remanufacturing. With the attitude of customer priority and through years of experience, you can rest assured that your purchase at All Trans Remanufacturing will be handled professionally.
We are proud to be one of the largest distributors for remanufactured transmission and other auto engines in the country. Auto Techio is making sure we have what you need when you need it. We offer a multitude of warranty options to fit customer's needs. Most units will come with an unlimited mileage warranty with towing or rental reimbursement available. All units are tested to meet our stringent quality to ensure the product's quality & durability.
Remanufactured Chrysler automatic transmission models
PowerFlite
TorqueFlite
A404
Ultradrive
RFE
Benefits of remanufactured Chrysler automatic transmissions
High-quality transmission at a cheap price.
Perfect installing transmission for your vehicle.
A wide range of different transmission models is available.
Quality tested with 100% results.
You will not get any complaints or fault.
Implied warranties are available.
Our transmission will make your car superfast.
Produces less waste in comparison to new and sometimes negotiable so it is environment friendly.
Reason to choose us
Auto Techio offers the best-remanufactured Chrysler transmission. In these remanufactured transmissions, the OEM-designed metal sealing rings on the pump are replaced with solid Teflon rings to eliminate pump cross leaks. Because second gear and fourth gear loss is a common concern, we replace every 2-4 clutch retaining snap ring with one of a heavier design.
When exchanging your automatic transmission make sure to flush the actual fluid through the cooling system including lines from your transmission to the radiator and the reservoir underneath the radiator at the least a few times while using the correct chemicals. When adding automatic transmission fluid or changing your transmission fluid verify and make certain the manufacturers recommend fluid must be used. A person can be shocked by the number of times the incorrect fluid is utilized leading to an on-slot of issues.
Our quality standards apply not only to our units but also to the level of service we offer. If you bring your vehicle to the Auto Techio, we will take the time to analyze your problem and if a replacement is required, we will change the damaged part of your vehicle whether it will be transmission or engine.
We Work to make our customers happy and to run your Chevrolet smoothly on the road for a long time.