Replace your failed transmission with our remanufactured GMC automatic transmission at competitive prices. Save on cost while buying the GMC replacement transmission from us. Our transmissions are constructed by utilizing the latest technology. Thus, they meet & exceeds the OEM standards. Our transmissions are assembled with high-energy clutches. Even they install with new bushing set, new lip seals & gaskets. All these transmissions are tested before delivering to the client.
At Autotechio, you will get the best quality remanufactured transmission at a low cost. Here you will get the most reliable & durable transmission. GMC used plastic pistons on the inside of the accumulators, and they can break off.
Because of the large number of moving parts in an automatic transmission, the complexity increases. This complexity leads for occurring several problems in transmission. Some of these problems like transmission slipping, loss of transmission fluid & failure of the torque converter, etc.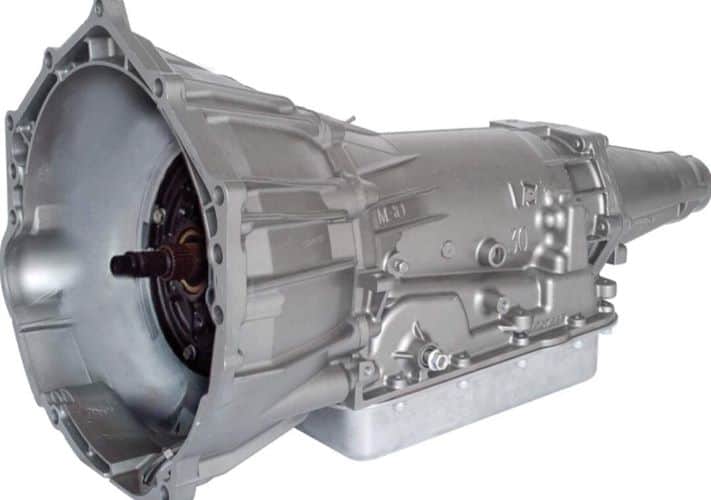 Remanufactured GMC automatic transmission for sale
All internally lubricated parts, torque converter, mounts, seals & gaskets, or any electrical components interconnected to the transmission. Also covered are the actuators directly connected to the transmission. Each transmission is engineered with factory-matched torque capacity ratings, & the power of your engine. Certified remanufactured transmissions for GMCs with OEM parts and manufacturing standards that surpass the factory will be available at a great price here.
Contaminated fluid or low fluid level brought on by nonmetal part degradation and heat buildup, and clogging veins in the valve body, pump, and torque converter may cause automatic transmission failure. When exchanging your automatic transmission, flush the actual fluid through the cooling system, including lines from your transmission to the radiator and the reservoir underneath the radiator at the least a few times while using the correct chemicals. To remedy this, every remanufactured transmission gets an upgraded PR system with high-grade components, along with a completely recalibrated valve body.
At AutoTechio we have a huge inventory in which finding perfect remanufactured GMC automatic transmission is easy now. Take our help to filter the parts to get a list of high-quality GMC remanufactured transmission parts. Your search for the right remanufactured GMC transmission becomes easy now. Go through the prices where you find that our transmission is cheaper than others also check the quality and specifications. We offer superb warranties on all remanufactured and rebuilt transmissions. Here our experienced and expert staff is always ready to solve your queries with courtesy. Buy the best deal of remanufactured GMC transmission here.
Benefits of remanufactured GMC automatic transmission
High-quality transmission at a cheap price.
Perfect installing transmission for your vehicle.
A wide range of different transmission models is available.
Quality tested with 100% results.
You will not get any complaints or faults.
Implied warranties are available.
Our transmission will make your car superfast.
Produces less waste in comparison to new and sometimes negotiable so it is environment friendly.
Reason to choose us
Autotechio also offers rebuilt Engines in outstanding quality and price. We also offer used engines like new. If you have suffered a major transmission failure with your old GMC transmission, we also stock both new and remanufactured transmissions. The AutoTechio re-manufacturing facility is certified to ensure we met our strict product quality control standards.
Buy remanufactured GMC automatic transmission from Auto Techio that offers a warranty on qualified units! A wide-range catalog of remanufactured GMC transmissions for all applications, including Diesel engines, is available here.
If you have more inquiries about remanufactured transmission, then contact us via phone & email. You can also contact us via online support.