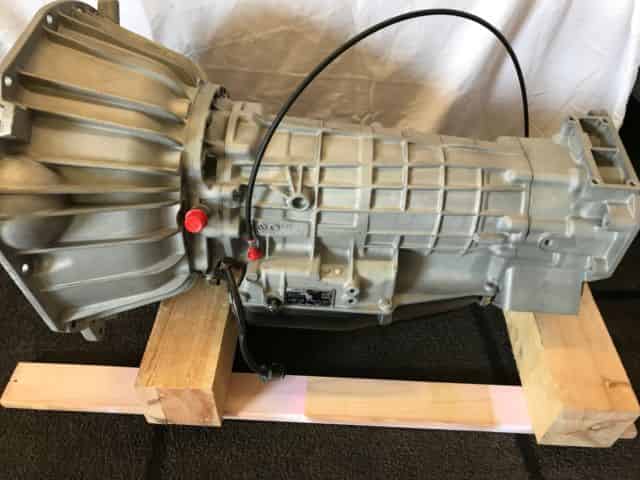 Are you searching for the remanufactured Land rover automatic transmission at a low cost? So you are at the right place to pick the high-quality & cost-effective refurbished transmission. Autotechio is a certified & quality transmission dealer in the USA. We deliver the tested & inspected units. Here all these units meet & exceed the OEM specifications. We have a great inventory that comprises different transmissions with different models.
Replacement is the best alternative to discover your old car as new. Although it can enhance the vehicle's performance. It can manage better fuel economy with a better ECU programmed system. Moreover, by installing used auto parts in your vehicle, you will get a smoother ride. The replacement transmission also extends the life span of your vehicle.
Remanufactured Land Rover automatic transmissions for sale
Transmission helps to deliver the engine's power to the roadside wheels of your vehicle. It maximizes the power & fuel economy. The transmission will also maximize the torque at low speeds & for higher speeds it allows to reduce the available torque. But sometimes, the transmission is unable to transfer the power to wheels. Due to this, your car will not move. Some signs such as delayed gears, transmission slipping, burning smell, noise while shifting gears & harder shift, indicates that your transmission needs replacement.
Thus when your transmission needs replacement to choose our remanufactured unit. As the remanufactured transmission is less expensive & produces less waste while manufacturing. Remanufacturing includes the replacement of new seals & gaskets, remanufacturer valve body, improved torque converter & many more. The rebuilding process is more eco-friendly to nature.
Buy remanufactured Land Rover automatic transmission from Auto techio that offers a great warranty on qualified units. Auto techio carries a wide-ranging catalog of different remanufactured Land Rover transmissions for all applications including gas and diesel engines. The torque converter tested for leaks, concentricity, and balance improved. It eliminates the possibilities of front premature vibration and upgrades to exceed OE requirements. To improve internal fluid flow control and fluid pressures all new bushings are installed in key locations.
Remanufactured Land Rover Automatic Transmission Models
Land Rover Discovery
Defender
Land Rover Freelander
Land Rover Wolf
Discovery Ford
Benefits of remanufactured Land Rover automatic transmission
High-quality transmission at a cheap price.
Perfect installing transmission for your vehicle.
Wide range of different transmission models are available.
Quality tested with 100% results.
You will not get any complaint or fault.
Implied warranties are available.
Our transmission will make your car superfast.
Produces less waste in comparison to new and sometimes negotiable so it is environment friendly.
Why choose us
We provide you the quality remanufactured Land Rover automatic transmission. We are specialized in transmission inspection, transmission service, transmission rebuild, and many more. Transmission Change, transmission Replacement is also available here.
We are one of the independent businesses that have been servicing & rebuilding Kia transmissions. At Autotechio, we have a dedicated team of professional transmission technicians that provides reliable services for different models. Our goal is to provide the best transmission services at the lowest possible costs. Here all these remanufactured transmissions has been re-engineered to meet & exceed the OE standards for tolerance, durability &quality. Although the remanufactured torque converter enhanced the durability over your transmission lifetime.