Low prices on remanufactured mercury automatic transmission for every mercury car at Autotechio. Find aftermarket & OEM parts online at low cost. Autotechio offers a wide range of remanufactured transmission for sale in USA. Our remanufactured units built with most intelliegent engineering & the best practices. Refurbished transmission are more affordable than buying a new transmission.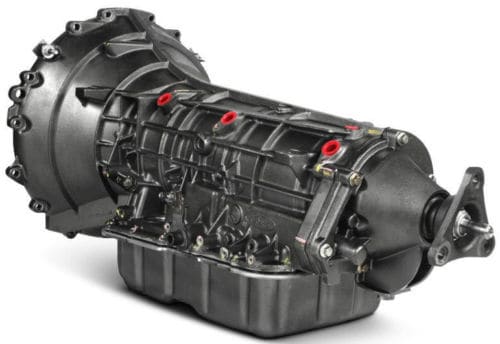 Transmission is most important part of your car. It is responsible to transfer the engine's torque to roadside wheels. Moreover, it makes the engine smoother. It consists of certain complex parts that leads to the failure. Transmission failure may affects the engine & other components. Hence, it is necessary to replace your old transmission with a new one. But new transmission may costly. Hence you can choose the alternatives i.e, used transmission & remanufactured transmission.
Remanufactured Mercury automatic transmissions for sale
The Mercury Division was conceived as a 'medium-priced premium car brand. It intent to bridge the price gap between Ford and Lincoln. Mercury vehicles consist of existing Ford models to achieve the desired price point. These models modified with upscale interior and exterior treatments. "Flashy Fords" was a luxury version of the Ford Escape. It was featured an avant-garde exterior, chrome-laden, and a plush 2-tone cabin. Four-cylinder and V6 power was also available. However, no manual transmission offered. This gearbox works fine when it was brand new, but problems arrises as the miles racked up.
The remanufactured transmission builds under original transmission manufacturing facility or dedicated transmission repair facility. By opting for a transmission remanufactured, the customer is assured the transmission is being repaired by absolute experts. And it has been remanufactured to incorporate all design and product upgrades. Here, each automatic remanufactured Mercury transmissions are fitted with new bearings, solenoids, seals, and discs. These are inspected by our qualified technicians.
While remanufacturing, mechanic inspects and cleans each and every transmission component. He determines which parts are excessively worn, working order, or just plain damaged beyond repair. Damaged parts are replaced with new or "used" components, and then unit is reassembled. Once the transmission is completely reinstalled. Then the vehicle is ready to hit the road.
At Auto techio, you'll find a wide range of automatic remanufactured mercury transmission for every vehicle. Our ranges includes smallest earth-moving equipment machine to the heaviest forklift. We work with the best brands of vehicles in the business to bring you an extensive range of options. Apart from this, we offers best deals on the models of the remanufactured mercury automatic transmission at low cost. Some of these models are listed below.
Remanufactured Mercury automatic transmission models
Cougar
Marauder
Comet
Mountaineer
Arc-valve
Milan
Marquis
Mounterey
Mariner
Sable
Grand Marquis
Meteor
Benefits of remanufactured Mercury automatic transmissions
Best transmission at cheap price.
Produces less waste in comparison to new and sometimes negotiable so it is environment friendly.
100% quality checked remanufactured transmissions
No complaint or fault for a long time.
Different models transmissions are available.
All the testing completely passed transmissions.
High Quality Remanufactured transmissions as like 95% new.
Top level warranty offers.
Your car will be superfast in speed.
Why choose us
Auto Techio is the reputed brand in design & manufacture the best quality remanufactured engines for sale. We have a huge inventory that stocks with the different brand transmission in all available models. Here we offer the transmission that consist of OE quality parts and extends OEM specifications. Here you can easily search the right type of transmission according to your vehicle's requirements. We delivered the tested & inspected products at low cost.
All units are assembled & checking the quality of parts with high technology. After that, they undergoes a pressure test. A pressure test, conducted using our test bench, indicates if pressure is too high or too low (curve). These tests allow us to ensure the proper shifting of gears. These tests also make it easy to detect leakages.
Here you will get the transmission that built with the exacting specifications of Mercury Company. Remanufactured Mercury transmissions use newly engineered service parts while remanufacturing process. Apart from this, we also offer superb warranties on all rebuilt transmissions.
To get more inquiries, you can contact us via email, phone & online customer support. Here you will the best solution for your query.