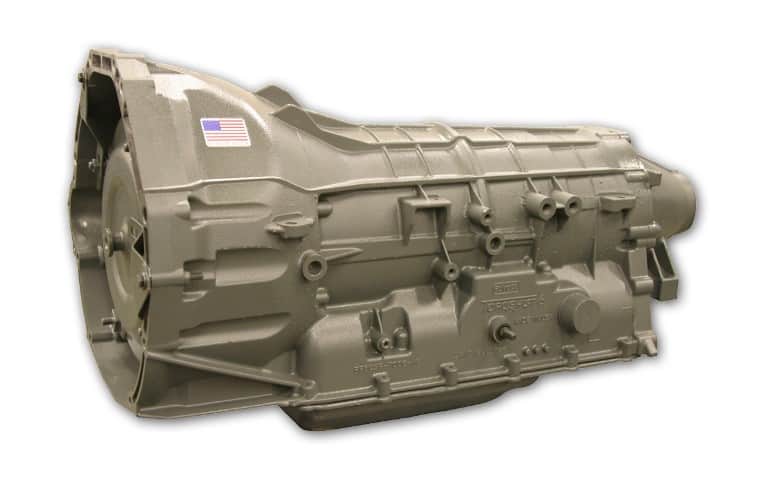 Choose our remanufactured Ford automatic transmission for your Ford car. As your old transmission addressed some problems like transmission slipping, solenoid problems, etc due to failure of the torque converter. Transmission failure has a great impact on your car and other components. As transmission is a medium through which the engine power has transferred to the roadside wheels. Thus, it is necessary to replace your old & damaged transmission with the new one.
But the new transmission of the ford series has become more expensive. Hence, you should choose the alternative option. But the new transmission of the ford series has become more expensive. Hence you should choose the alternative option.
You can choose our high-quality remanufactured transmission at a low cost. As the rebuilt transmission is more affordable than the new transmission. And they are more reliable & durable. At Autotechio, you will get a wide range of high-quality tested gearboxes for your automatic car. We have a huge inventory that comprises different brand transmissions in different models that support different engines.
Buying a used transmission is another option to replace your old transmission at a low cost. These transmissions are more reliable than the new ones. But on comparison between used & remanufactured transmission, you will experience high performance with rebuilding the transmission. These transmissions are the upgraded version of your old transmission. And we deliver these gearboxes after the complete testing.
Remanufactured Ford automatic transmission for sale
Your vehicle's transmission should last for years. Of course, that assumes you are maintaining it properly throughout your life. You need to change the fluid and transmission filter regularly. You also need to check your transmission fluid levels in between services to make sure that your fluid is not running low. Many people forget about checking their transmission fluid and, as a result, their transmission fails long before it should.
At Autotechio, our remanufactured transmission is constructed to meet & exceed the OEM measured standards & have 3 years/ 100, 00 miles nationwide. It has transferable parts & a labor warranty. We assemble this automatic transmission to exacting tolerances & a live-run dynamometer tested for reliability. We tested these gearboxes for line pressure, cooler pressure, flow, noise & transmission leaks problems.
Our transmission has a fully remanufactured valve body with a complete system correction& recalibration kit. All units are torn down & clean thoroughly. Although the transmission's parts are inspected & if a failure point has been identified. Then we replace that part with an OE quality part. After dyno testing, all units are assembled and ready to ship out.
Don't waste your time in searching for the lowest price Ford transmission. Auto Techio has done all the work for you and has negotiated the lowest prices in the country on remanufactured Ford transmissions. These remanufactured Ford transmissions will save you hundreds of dollars. We are here also offering the best deals on the popular models of the remanufactured ford automatic transmission. We list some of these models below.
Remanufactured Ford automatic transmission models
200E
Aspire
Contour
Corsair
Cortina
Crown Victoria
Escape
Escort
Fairlane
Fairmont
Falcon
Festiva
Focus
Freestar
Granada
LTD
Maverick
Mustang
Pinto
Probe
Taurus
Tmpo
Thunderbird
Taurino
Benefits of remanufactured Ford automatic transmission
Best transmission at cheap price.
Produces less waste in comparison to new and sometimes negotiable so it is environment friendly.
100% quality checked remanufactured transmissions
No complaint or fault for a long time.
Different models transmissions are available.
All the testing completely passed transmissions.
High Quality Remanufactured transmissions as like 95% new.
Top level warranty offers.
Your car will be superfast in speed.
When you find your vehicle's transmission is broken, you have to make some important choices to make. The most common but yet one of the most critical questions is whether it is right to install a remanufactured transmission in your vehicle. If yes, is it worthwhile to purchase?
Remanufactured Ford transmission cost
Before going to discuss the cost of remanufactured ford transmission. Let discuss how much does ford charges for a new transmission or the ford transmission repair cost. Thus, the average ford transmission repair cost varies between $1,800 & $3,400. Or the replacement cost varies from $800 to $1, 500. The cost to rebuild the transmission is $1100 to $2,800. Thus, for every model & makes of the ford series, it can vary the prices for replacement & rebuilding.
Reason to choose us
Autotechio is the leader in remanufacturing high-quality transmission for all types of ford vehicles. We are one of the leading service providers in the USA. All these transmission undergoes vigorous testing & stimulations to eliminate premature features. Our every transmission includes an application-specific torque converter, tested for leaks, lock-up & balance. At autotechio, you will get a huge inventory that comprises different types of remanufactured ford automatic transmission for your Ford at competitive prices.
With the best quality remanufactured transmission, Auto Techio also provides you with a great warranty on their transmission. This means we will repair the transmission free of cost if it has any technical issues until the warranty period. Not just the best transmission, we also provide high-quality engines at great prices like rebuilt engines.
Auto Techio provides the best automatic transmission at such good prices- that you can easily afford it. We first think about our customer's benefits. Our business is superior to customer service, so your purchase is risk-free.
We offer you lower prices products than others. Here, we deliver products to our customers with high-quality performance. We work for the service, to save your money, making you happy, and run your Ford smoothly on the road for a long time.