Get the best deals for remanufactured Hyundai automatic transmission assembly at Autotechio. Looking for the remanufactured Hyundai transmission at the best price? Thus you are at the right place to get certified & approved high-quality refurbished transmission at a low cost. By buying a refurbished unit, may save a lot of money. However, we have more than 25 different variations of the Hyundai series. Each unit has different electronic & solenoid systems for different years. Here we provide the out-the-door price with shipping for replacements counterparts. Warranties are offers for refurbished automatic transmissions.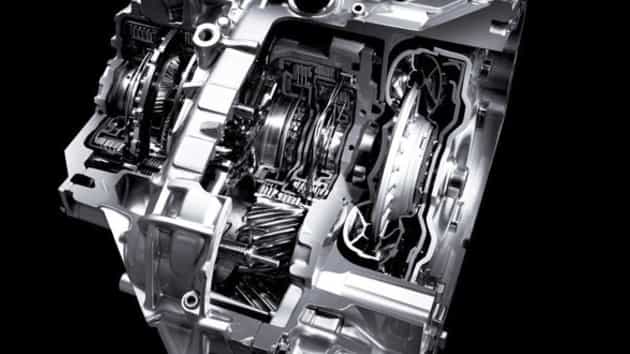 Remanufactured Hyundai automatic transmission for sale
Hyundai manufacturer a huge number of reliable cars, vans, SUVs & commercial vehicles. It is one of the well-constructed vehicles, in which transmission that allows power from your engine to the roadside wheels, is prone to failure. Transmission problems can vary in type & severity as a complex mechanism. When Hyundai transmission is going to fails, then it leads to some leaks, sounds, or mechanical issues in your vehicle. Thus when facing transmission trouble, you can choose Autotechio. Autotechio is the best place to replace your old & damaged transmission at a low cost.
Hyundai explained that when the driver wants to change gear, the Transmission Control Unit (TCU) receives a TGS Lever Intention Sensor signal that is indicating to change the gear driver desire. The TCU will send a signal to engage the hydraulic actuator forming hydraulic pressure which is sent to the Concentric Slave Cylinder (CSC) through a clutch tube. The CSC then uses this pressure to control the clutch and pressure plate, which engages and disengages the clutch.
Auto techio company is based on the belief of our customers' that needs are of the utmost importance for us. Our entire experienced team is committed to meeting high-quality product needs. A high percentage of our business is from repeat customers and referrals in results. We will always welcome the opportunity to earn your trust and we will deliver you the best service in the industry.
Remanufactured Hyundai Automatic Transmission Models
A4F12
A4F16
A4F23
A5F16
A5F23
A6F17
A6F18
A6F22
A6F24
A6F27
A6F28H
A6F30
A6F33
A6F36
A8F27
A8F42
A8FLH
A5R25
A5R35
A5R45
A8R40
A8R50
How much does a Hyundai transmission cost?
Sometimes Hyundai transmission services are not enough to make your transmission better. And if you have major transmission damage, excessive mileage, or widespread worsening, then you should go for a transmission rebuild. Hyundai transmission rebuild services provide the completely inspected & tested, also it extends the vehicle life. The average Hyundai transmission replacement cost ranges from $ 1, 800 to $ 3, 400.
Hyundai Transmission Rebuild Service
Transmission is one of the important components of a vehicle but is prone to several failures & problems. Transmission problems like transmission slipping, failure of torque converter & low fluid level can stop your car midway. When your Hyundai transmission becomes so hard to shift, then you should check the vehicle under a professional & highly experience mechanist. Major transmission damage leads to the replacemnt of transmission. At that moment you may search for an alternative transmission repair solution because the new transmission is more expensive.
Thus you may search for remanufactured honda transmission near me or a refurbished honda automatic transmission near me. It may result to the local machinist shop, those only earn money from you & didn't provide you the best result. Hence choose an online portal to ship any remanufactured & used auto parts. Autotechio is one of the best transmission rebuild service providers in the USA. So you can choose us for further transmission rebuild & repair.
Benefits of remanufactured Hyundai automatic transmissions
Come without Surprises or Hidden Costs!
Have been Remanufactured to Meet or Exceed New OEM Factory Specifications.
Produces less waste in comparison to new and sometimes negotiable so it is environment friendly.
100% quality checked remanufactured transmissions
No complaint or fault for a long time.
Different model transmissions are available.
All the transmissions are Dynamometer Tested.
Come with a JASPER Remanufactured Torque Converter
High-Quality Remanufactured transmissions as like 95% new.
Top-level warranty offers.
Your car will be superfast in speed.
Reason to choose us
Autotechio offers a full line of transfer cases/ transmission for both 4 wheel & all-wheel drive applications. We have designed the automatic standard transmission for your peace of mind. Thus go to our online catalog & find out the right type of transmission according to your vehicle's requirements. Although our highly-skilled, reliable & experienced customer care team will help you in finding the transmission.
Apart from this, we also offer the standard warranty on the defectives. It means we are ready to repair your transmission in the warranty period. To get more inquiries you can contact us via email, phone, or customer services. Our customer care teams will provide the best solutions to your query, even if you are not interested to buy a product from us.