Are you tired of your malfunctioned & damaged transmission? Are you looking to resolve this problem? Thus at Autotechio, you have an alternative option to replace your old transmission with our remanufactured Jeep automatic transmission at low prices. AutoTechio cost-effectively offers remanufactured transmissions. We have ample stock of refurbished transmissions for sale in different models and sizes.
There are several reasons that this can happen, Autotechio has taken steps to correct these issues. In every remanufactured Jeep Wrangler transmission, the 42RLE transmission pump has been completely remanufactured. To improve the fluid torque converter, we upgraded line bore bushings. It improves the shift quality and reducing wear on the torque converter. The torque converter is tested & rebuild to ensure balance & concentricity.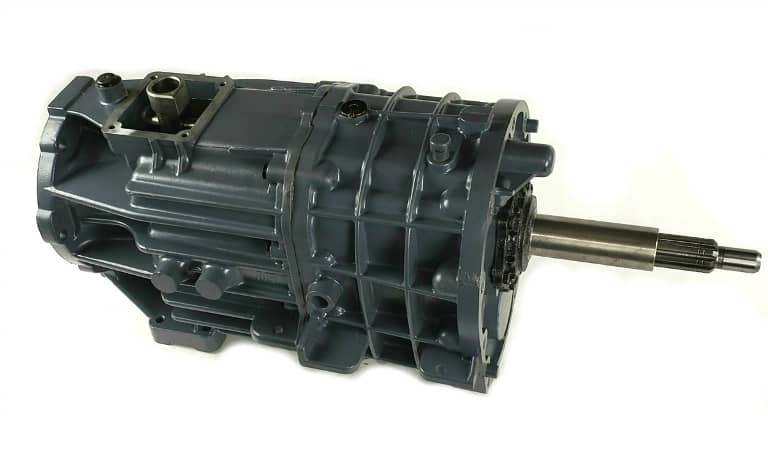 By using stronger bushings, the problem of transmission slipping has been reduced. Even it is responsible to balance the transmission fluid pressure. The valve body itself is also modified with a recalibration kit, upgraded servos, accumulators with aluminum pistons (instead of plastic), and a redesigned pressure regulator valve. All of these changes may help to eliminate the numerous OE design flaws, and it will give you a Jeep Wrangler transmission that you can trust easily.
Remanufactured Jeep automatic transmission for sale
Overheating is one of the Jeep Wrangler transmission problems that seem to plague most owners. The metal bits move about inside your transmission and thus generate friction, which translates into heat. The transmission fluid absorbs this heat and carries it to the radiator where it's expelled in a special cooling chamber.
However, the situations that put a strain on your Wrangler Jeep transmissions or Wrangler TJ 42RLE transmissions, like towing, stop-and-go traffic, or off-roading, can increase this heat and overwhelm the cooling system. When this happens, serious internal damage can occur to the valve body, clutches, and seals. 42RLE overheating can also cause slipping, delayed shifts, torque converter and overdrive issues, and 'Limp Mode' (the transmission gets stuck in 2nd gear). Each SST remanufactured Jeep Wrangler 42RLE transmission has been upgraded to overcome many of the OE design flaws. But we strongly recommend installing an auxiliary transmission cooler to prevent premature wear to your new gearbox.
Here we are also offering the best deals on the models of the remanufactured Jeep automatic transmission. All these transmissions can work with different fuel categories engines. Some of these models are listed below.
Remanufactured Jeep automatic transmission models
3 SP RWD/AWD
4 SP RWD/AWD
5 SP RWD/AWD
9 SP FWD/AWD
CVT FWD/AWD
6 SP FWD/AWD
8 SP RWD/AWD
Benefits of remanufactured Jeep automatic transmissions
Auto techio provides you the benefit of reasonable price.
Produces less waste in comparison to new and sometimes negotiable so it is environment friendly.
100% quality checked remanufactured transmissions
No complaint or fault for a long time.
All the testing completely passed transmissions.
High Quality Remanufactured transmissions as like 95% new.
Top level warranty offers.
Your car will be superfast in speed.
Our mission
Our remanufactured transmission assemblies are offered with three different warranty 100,000-mile excellent availability, quality, and value for your money. They are the only remanufactured transmissions designed, engineered, and recommended by Drivetrain.com. They're manufactured with the same state-of-the-art testing methods and equipment used in building and testing remanufactured Jeep automatic transmissions.
Improved transmission is performed on the original design. But these procedures of remanufacturing alone will not guarantee you the highest quality of transmission. It is the experience of the craftspeople with their knowledge and dedication to improving that makes our remaining transmissions the standard of quality in the industry.
If you have more inquiries about refurbished Jeep automatic transmission, then contact us via email & phone. You can directly contact us by filling the form. In this form, if you will enter your phone number. Then we will happy to call you.