Are you search for remanufactured Honda automatic transmission to replace your old & damaged honda transmission. As the honda automatic transmission consists of various complex circuits & components. Due to this, we need not change gears automatically. But it is also responsible tot gets worse again and again. That's why you have to cover all transmission maintenance services. But if it is still getting worse then you should replace it. Because the damaged transmission can affects the other vehicle's components.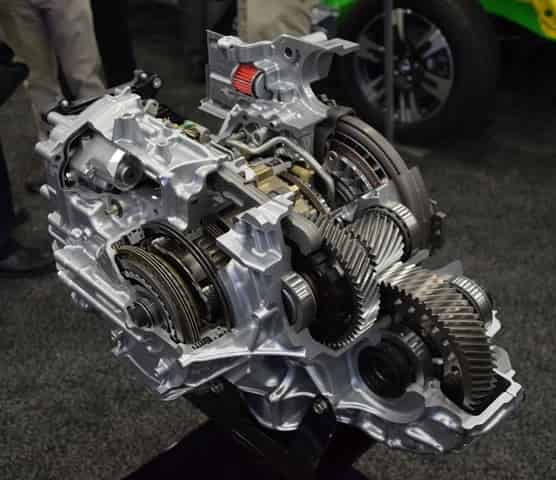 Thus you are at the right place i.e, autotechio. Autotechio is the best place to buy high-quality remanufactured transmission at a low cost. We offer a wide range of remanufactured parts for every type of vehicle from domestic vehicles to imported ones. Although we have a great range of cheap honda automotive replacement transmissions. Our unique range of refurbished parts includes replacement of torque converter, new seals & gaskets & many more. We work with the high brands in the business to bring you an extensive range of counterparts.
Remanufactured Honda automatic transmission for sale 
Automatic transmission fails due to contained fluid & low-level fluid. Some major factors like heat buildup, nonmetal degradation & clogging veins in the valve body, pump & torque converter. The failure of the torque converter leads to the complete damage of transmission. Thus if you have suffered from a major transmission failure with your Honda. Then you should go for a transmission replacement. as transmission replacement is a significant automatic project that directly affects the vehicle's performance. Thus you need to immediately change your damaged transmission with our reconditioned honda automatic transmission.
Our refurbished honda automatic transmission enhances your riding experience. It eliminates the clutch levers, stalling & frequent shifting of gears. The counterpart includes the torque converter & synthetic transmission fluid with o rings & gaskets. Numbers of solenoids used to pass the duty cycle tests. Here we thoroughly cleaned & torn down all the units. While remanufacturing, all the complex parts are getting inspects. If there is a known failure point, then we replace these parts with new ones. Auto Techio remanufacturing facility is certified to ensure our strict product quality control standards.
Remanufactured Honda Automatic Transmission Models
Odyssey
H5
Accord
Civic Type R
CR-V
B engine
Honda Fit
Honda City
Stream
Civic
Legend
Prelude
HR-V
S660
CB750
Amaze
NSX
How much does a Honda transmission cost?
Honda transmission cost depends on the type of model. Although the expected honda transmission rebuild cost can vary significantly. This cost may be determined through the sum of parts & supplies needed to finish the project. However, the average honda transmission price starts from $ 1, 800 & $ 3, 400. For transmission repair services, you need an expert mechanic or technician trained engineers. Once you've brought your vehicle in, your mechanic will help you determine whether a repair or a total rebuild is the best solution.
How long do Honda automatic transmissions last?
Ideally, transmission can last for the life of a car. But sometimes they may fail before the actual time. Transmission lasting is one of the major concerns for new car buyers, as transmission replacement is more expensive. Thus the gearbox lifespan can be determined on a case-by-case basis, & the result of different contributing factors. Some transmission can last only for 10000 miles, while others can last for 200000 miles. Generally, regular vehicle maintenance can affect the transmission lifespan.
Honda automatic transmission can break at 300000 miles easily, as the automatic transmission is more complex. if you beat the crap out of any of them you could kill it in fairly short order. Use them as intended and it's unlikely you'll have more than one issue in a decade with these transmissions.
Are Honda automatic transmissions reliable?
Honda shares the transmission issues released during 1999- 2004. The car may stop due to its bad transmission. It may jerks when there is an acceleration induction of transmission problems. But automatic transmission offers improved car performance particularly in acceleration & better fuel economy. Besides this, some honda models are equipped with automatic counterparts are known to be more reliable.
Benefits of remanufactured Honda automatic transmission
High-quality transmission at a cheap price.
Perfect installing transmission for your vehicle.
Wide range of different transmission models are available.
Quality tested with 100% results.
You will not get any complaint or fault.
Implied warranties are available.
Our transmission will make your car superfast.
Produces less waste in comparison to new and sometimes negotiable so it is environment friendly.
Why choose us
At Autotechio, we are small enough to know but large enough to serve you. We offer highly skilled transmission rebuild services & repair facilities in the USA. Dedicated to provides excellent automotive services at affordable prices without sacrificing quality. We are certified by the National Board of Directors of the Automatic Transmission Rebuilders Association. We stay fully up to date with the latest state-of-the-art equipment to ensure accurate diagnostics and troubleshooting of your transmission issues. Here we deliver the complete tested & inspected transmission at doorstep delivery.