We provide exceptional discounts on remanufactured Mercedes engines. High-quality remanufactured engines for sale in the United States can be found here. If your Mercedes car's engine needs to be replaced, you've come to the right place. Here, you will find the right engine in all types and sizes.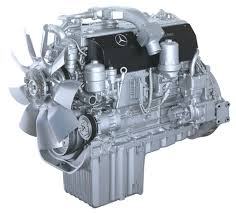 Mercedes is a luxury car that has a classic design and high price tag. Despite the fact that it has more efficient engines, it has a lot of power. However, the cost of maintenance for the engines is high. Have you ever thought about what will happen if your Mercedes engines start to fail? In this case, you may feel that buying a new Mercedes car is extremely costly. Hence, instead of buying a new car, you can opt for an engine replacement.
Mercedes Remanufactured Engines for sale
AutoTechio remanufactures the Mercedes engines and updates them. We appreciate you visiting our Mercedes remanufactured engine site. You are probably interested in finding that great value on your next auto engines. We sell all remanufactured Mercedes engines – petrol fuel and diesel both. Through your Mercedes VIN (Vehicle Identification Number), we accurately tell you when and where your Mercedes was built. As it tells us all the specific manufacturing standards for your year and model.
The components of the core are disassembled, cleaned, and tested. The damaged or worn-out parts are repaired and replaced. The components are then rebuilt and tested to a quality standard.
Mercedes engines models
Auto Techio has the best and most economical Mercedes remanufactured engines. A highly qualified team of engineers supervises the design of these finely customized remanufactured engines. Get a list of the most popular Mercedes remanufactured engines in the United States.
MERCEDES B Class Engines
MERCEDES C Class Engines
MERCEDES CL-Class Engines
MERCEDES CLA Class Engines
MERCEDES CLK Engines
MERCEDES CLS Engines
MERCEDES E Class Engines
MERCEDES G Class Engines
MERCEDES GL Class Engines
MERCEDES GLA Class Engines
MERCEDES GLK Class Engines
MERCEDES GLS Class Engines
MERCEDES ML Series Engines
MERCEDES R Class Engines
MERCEDES S Class Engines
MERCEDES SL Class Engines
MERCEDES SLK Engines
MERCEDES SLR Engines
MERCEDES SLS Engines
Mercedes remanufactured engines service & benefits
You may quickly go through the process of selecting Mercedes engines right here. This is a crucial phase in determining the refurbished engine's quality.
If you own a Mercedes and your budget is restricted, it's time to take advantage of some fantastic prices from Auto Techio. You can quickly update your car without worrying about the cost. Our Mercedes engines are less expensive than anywhere else.
It does not take rocket science to sell remanufactured engines, but it actually takes integrity to provide good engines at low prices. The choice is yours. We will make a personal guarantee to ride on excellent Mercedes remanufactured engines with a warranty at a great price.
Are remanufactured good? Look over the perks listed to find a solution.
Remanufactured engines are cheap
They have more powerful engines
Gives a new life to a car
Follows OEM standard
Helps in conserving energy and resources
Covered by a warranty
Reliable and fuel efficient
Why choose us
Our Company is the largest & world-leading organization that provides the best in quality Mercedes remanufactured engines for sale. All the models of these brands remanufactured engine design & develop under the observation of a highly qualified team of engineers. Also, these engines are available in various fuel types such as petrol & diesel engines.We also offer door-to-door delivery for your convenience. You can get discounts by booking an engine through our website. Our remanufactured engines are covered by a warranty.