We offer high-quality remanufactured Acura engines at Auto Techio. Engine replacement is the best option if your engine is old and tired. We sell high-quality remanufactured engines at a low price here. These engines are more reliable and long-lasting. Engines that have been refurbished are built to perform. Your car's basic requirements are smooth performance and fuel economy.
Refurbished Ram Engines are available in all models and sizes from AutoTechio. Our highly qualified engineers and technicians design and manufacture engines for all makes and models of cars. We offer the replacement for you in various fuel categories such as petrol & diesel engines. Also, here you get a complete inquiry on the specification of the reconditioned engines.
Remanufactured Acura Engines for sale
When it comes to strength and stability, Acura remanufactured engines cannot be ignored. Some people believe that the replacement will have an impact on the vehicle. Despite this, the replacement will improve the car's performance. The remanufactured engines look like new engines. It does not require monthly maintenance to make your engine long-lasting.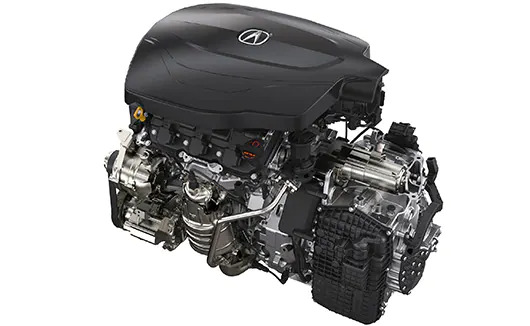 We deliver Remanufactured Acura engines that are completely cleaned and repaired. While remanufacturing, we use the OEM standards and CNC technology. After remanufacturing, we diagnose all the faults and errors. And carefully resolve the errors and replace all the faulty parts with a new one. All remanufacturer's quality has been adapted to the QS-9000 system. . Moreover, we provide a cost-effective solution to extend the life of your vehicle.
Here you can easily get Acura 3.7 Crate remanufacuted Engine, Remanufactured K20A2, and B17a1 engine for sale. These are the models of the remanufactured Acura engines that are listed below.
Remanufactured Acura engines models
Acura RLX
Acura ILX
Acura MDX
Acura RDX
Acura TL
Acura TSX
Acura ZDX
Acura CSX
Acura EL
Acura Integra
Acura RSX
Acura Legend
Acura Vigor
Acura CL
Acura SLX
Acura NSX
Acura RL
Acura Remanufactured Engines Sizes
Acura 1.6L Engines
Acura 1.8L Engines
Acura 2.0L Engines
Acura 2.2L Engines
Acura 2.3L Engines
Acura 2.5L Engines
Acura 2.7L Engines
Acura 3.0L Engines
Acura 3.2L Engines
Acura 3.5L Engines
Reconditioned Ram engines are completely disassembled, inspected, and remanufactured. Heads, blocks, cranks & cams are machined & wear parts are replaced. Each engine is tested individually after the assembly. This assures compression, oil pressure, and water jacket integrity.
Benefits of remanufactured Acura engines
If you are not sure how long the remanufactured will last, take a look at the features listed below. Our Acura remanufactured engines have the following features:
These engines are both fuel-efficient and powerful.
Thorough testing is performed, prior to installation.
Only original and genuine parts are used in remanufactured engines.
Maintain the engine's quality by performing regular maintenance.
Warranty is covered.
Adhere to OEM specifications.
It helps to conserve energy because it is remanufactured from used engines and parts.
Why choose us
We are the largest distributor & wholesale supplier of Acura remanufactured engines for sale. These engines are designed & developed under the observation of a highly qualified team of engineers. Our organization believes in delivering the best quality car engines with 100% client satisfaction.
We also help customers by providing good quality, performance, and the best services at reasonable prices. It is our first priority to drive a car to run smoothly for a long time. Our high-tech car service & engine remanufacturing unit uses the latest machine. The company manufactured genuine parts are used in car engine remanufacturing.
To get more inquiries on remanufactured engines you can call or contact us. Our technical sales department will give you more information on product prices & specifications.