Do you have a strong attachment to your Saab? But, due to engine failure, you are unable to drive your vehicle. As a result, we recommend that you choose remanufactured Saab engines for your car. These are improved versions of older engines. They will also provide the best and most comfortable ride possible.
At AutoTechio, you can buy the remanufactured engines at a low cost. We are offering the refurbished engines at very cheap prices as compared to other vendors. Before delivering the particular products, our technical staff carefully check these engines. While testing, we change the faulty parts with the new ones.
Remanufactured Saab engines for sale
If your engine makes some unusual and annoying sound. Also, it takes more fuel while starting at the car. And due to the engine failure, you may think to but the new car. Instead of buying a new car, you can choose the remanufactured engines for your car. It will easily enhance the performance and efficiency of your car.
Remanufactured Plymouth engines are engines that have been cleaned, repaired, and replaced. This ensures the top-of-the-line display. Our quality remanufactured engines are manufactured using OEM parts. That makes it special for make, model, and emission calibration. This means that each assembly is engineered to perform the same way that it will replace it.
The remanufactured engines are less expensive than the new car & new car engine. It is available for purchase through an online portal. That you didn't want to waste your fuel or your time. The engine replacement does not affect your car. The reconditioned engines ensure better quality, stability, durability, efficiency, and performance. According to the current situation, it is not easy to find and buy the best quality remanufactured Saab engines for all because there are many providers dealing with counterfeit products. But if you are in Autechio then you need to be stress-free because here you will get 100% of the actual & genuine service.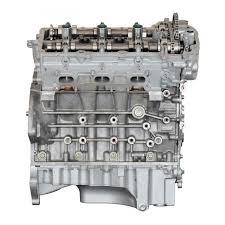 We offer various types of refurbished engines that have been upgraded by our highly experienced engineers. So we are able to provide you high performance-oriented models of remanufactured Saab engines. Some of the models are listed below.
Remanufactured Saab engines models
Auto Techio offering remanufactured Saab engines for sale in all available engine models of this car. Also, the availability of these engines is present with various fuel engines such as petrol & diesel engines.
Saab 9-3 Engines
Saab 9-5 Engines
Saab 900 Engines
Saab Convertible Engines
Saab 9-7X Engines
Saab 95 Engines
Saab 93 Engines
Saab 96 Engines
Saab 99 Engines
Saab 9-4X Engines
Saab 90 Engines
Saab 9000 Engines
Saab 92 Engines
Saab 9-2X Engines
Saab Sonett Engines
Saab 9-X Biohybrid Engines
Saab GT750 Engines
Saab Quantum Engines
Saab Sport Engines
Saab Toad Engines
Saab 60 Engines
Saab 600 Engines
Saab 98 Engines
Saab 9-X Air Engines
Saab Aero-X Engines
Saab Catherina Engines
Saab EV-1 Engines
Saab Formula Junior Engines
Saab 9-X Engines
Saab MFI13 Engines
Saab Monster Engines
Saab 900 Convertible Engines
Saab 9-2 Engines
Saab 900 Talladega Engines
Saab 9-6X Engines
Remanufactured Saab engines services & features
The engine is remanufactured to provide a more comfortable driving experience. You will get here the top-quality engines that look like a new engine that comes with zero miles. If you want to know how long the remanufactured engine lasts. Check out the below-listed features.
Strong engines.
Quality tested.
Specially designed by experienced and trusted engineers.
Work like a new engine and cheaper.
CNC (Computer Numerical Control) designed.
Saves time by providing fast services.
Covers a warranty.
Conserves energy by providing more mileage and low emission of fuel.
Our work is not only a remuneration engine, which helps customers by providing good quality, performance, and the best services at reasonable prices. It is our first priority to drive a car to run smoothly for a long time.
Why choose Auto Techio
Our company is the leading service provider & dealer in the USA. Our highly qualified team of engineers & technicians do the complete testing of reconditioned engines. Also, the manufacturing of these engines is done in the observation of professionals.
All the car engine services we provide under one roof. Our team of professionals believes in 100% client satisfaction. So we are also offering a warranty on our all products. That means, if you get any issue with your car engines after our service, we are ready to help you without charging a single penny. But due to our quality service, there is very little chance of occurring any issue. Few other features of our quality services are:
Highly reliable remanufactured car engines.
Available in all brands & various fuel engines such as gas & diesel engine.
Team of highly qualified technicians & automobile engineers.
Zero priority of engine failure.
Reliable work and free shipping.
Strictly follow the assembly guidelines process.
High-tech service center with the latest equipment
To get more information or want to buy remanufactured Saab engines, you can call or contact us. Our technical team will help you to find out the best deal.