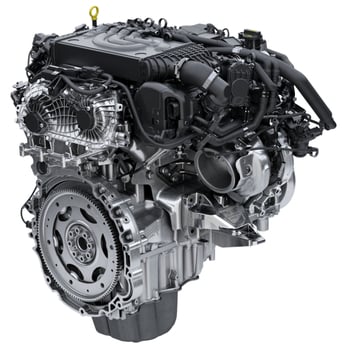 Get an inquiry for remanufactured land rover engines for your car. If you need to replace your faulty engine, you've come to the right place. Here you may find the best quality remanufactured engines for sale in the USA. These engines have a higher level of reliability. We deliver first-class services to our clients.
If you are thinking to buy a new car due to the old and tired engine. That means you are wasting lots of money. Instead of buying a new car, you may go through with used and remanufactured engines. Both of these options can save you a lot of money. But there is a difference between used and refurbished engines. The used engines have a 20 % chance of failure. But the remanufactured have high reliability and fewer chances to fail.
Remanufactured Land Rover Engines for sale
Remanufactured engines are one of the strongest engines that will make your car last longer. After rebuilding and totally repairing broken functions, it emerges in a new configuration.
Although these engines are more environmentally friendly. Because it takes less energy to reconstruct. Also, it uses used engines and parts for remanufacturing. This benefits in saving a lot of energy. And our special engineers designed remanufactured Land Rover engines for helping the environment and saving you money.
Some of the popular land rover engines we offer are land rover defender v8, defender td5, land rover discovery 2 td5, Ingenium engine, 300tdi, range rover Evoque engine, defender 90 v8, rover 3.5 v8, land rover defender v8 2021, land rover v8 engine, range rover v8 sport, and many more.

By using our refurbished engines, you will enjoy the ride more as compared to the ride with old engines. The old engines consume more fuel for their moving parts. Apart from this, the old engines affect the entire cart. That's why the replacement of engines is a good option. Some people think that the replacement affects the car's functioning. But it will enhance the quality and performance of the car.
Various models & sizes of remanufactured Land Rover engines
Land Rover 11j diesel engines (2.5-litre)
Land Rover 12j diesel engines (2.5-litre)
Land Rover 13j diesel engines (2.5-litre)
Land Rover 14j diesel engines (2.5-litre)
Land Rover 15j diesel engines (2.5-litre)
Land Rover 17H petrol engines (2.5-litre)
Land Rover 19J Diesel Turbo engines
Land Rover 200Tdi engines, code-11L
Land Rover 200Tdi engines, code-12L
Land Rover 200Tdi engines, code-13L
Land Rover 300Tdi engines, code-16L
Land Rover 300Tdi engines, code-20L
Land Rover Td5 engines, code-10P
Land Rover Td5 engines, code-15P
Land Rover Td5 engines, code-16P
Remanufactured Land Rover engines service & benefits
Auto Techio offers all available makes & models of remanufactured engines in various fuel categories such as petrol & diesel engines. These highly configured & well-observed remanufacture Land Rover engines are more fuel effective & offering excellent performance.
Our organization deals in 100% genuine & company manufacture engines parts of the car. Apart from that, there are numbers of a feature of our car engines service such as,
Easily affordable at cheap prices.
Easy to buy.
Strong as new engines.
QS9000 Quality standards
An updated version of the engines.
Better mileage.
Three time quality checked.
Conserves energy and fuel.
Last long engines.
OEM specifications
Original parts used while remanufacturing.
Warranty applicable.
Warranty
With the best quality remanufactured land rover engines, we also provide a long-term warranty. There are 99% chances our engines will last long without any fault. But in rare cases, if it got damaged we will repair or replace the engines free of cost.
Our customer satisfaction is more valuable for us. Hence we offer a standard warranty on the defects. So, without any hesitation choose the Remanufactured Land Rover engines. It will undoubtedly change the life of your car because our engines are built to last.
Why choose us
AutoTechio is one of the most trusted names and international leaders. The remanufactured engines are available in all brands and fuel engine categories. We also perform with a full focus on client happiness. Providing you the greatest engine experience possible.
Also, our offering range of remanufactured Land Rover engines price is more affordable & easy to buy. We provide world-class quality of reconditioned engines. Our refurbished engines are extremely powerful.
To get the best in a class car engine service, you can call or contact us. Our highly skilled team of technicians ready to help your car engines to make their performance better. You can also drop your query on our website. We are a dedicated set of people that are here to assist you at any point.