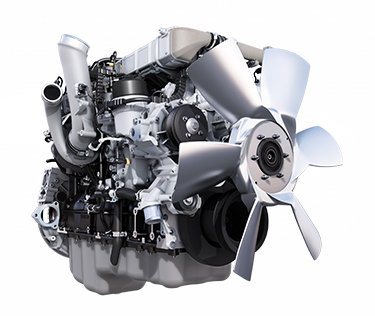 Is your car's engine old and worn out? So you can go through with the replacement of engines with our remanufactured international engines. These engines are offered at a low cost with the standard warranty. You can easily install our remanufactured engines at a low cost. Auto Techio is the best place for your vehicle's future, here you will find a huge collection of refurbished engines in all available makes & models. All these engines are constructed with the help of OEM standards & CNC technology. Further, we replace the faulty parts with the new ones while testing.
As, replacing engines rather than purchasing a new vehicle is the best option. Furthermore, the value of your car is unaffected by these engines. Therefore, choose us to replace your international engines at low budget- pocket-friendly prices. Don't hesitate to call us or email us for availability and we will help you in selecting the right engine and service for your specific needs.
Remanufactured International engines for sale
Auto Techio deals with the best quality remanufactured International engine for sale available in all models & categories. Also, here you get a complete range of remanufactured engines in various fuel types such as petrol & diesel engine. Our collection of remanufactured international engines includes remanufactured d239 engine, dt466 reman engine, dt466e remanufactured engine, and many more.
Having a remanufactured International engine is always the best option as compared to a new & used engine. There is a vast difference between remanufactured and used engines. The remanufactured engines present with low price & high work efficiency features. The availability of all makes & models of this remanufactured International engine offering the opportunity to buy the best car engine according to the needs.
We are the leader in international DT530 for sale online. It does not matter whether it's on the highway, industrial, agricultural, or marine, we have a full line of the short block, long block, Complete Re-manufactured, and new diesel engines, as well as diesel engine parts.
Our highly trained team of technicians that check and test each and every engine, to make sure that you are getting a quality product. You get from us everything at a competitive price. The honest and trustworthy staff of Auto Techio is dedicated to serving you the products according to your need at the best available best price. We deliver our engines in all over US cities.
Models of remanufactured International engines
Get the list of our best-selling remanufactured International engine models for sale.
345 engine
196 engine
a26 engine
258 engine
282 engine
301 engine
304 engine
308 engine
345 engine
392 engine
401 engine
414 engine
446 engine
466 E engine
478 engine
6.0 Powerstroke engine
6.466 engine
478 engine
6 engine
6.466 engine
6.4 L engine
6.9 engine
7.3 Diesel engine
7.3-liter non-tourbo engine
7.3-liter turbo diesel engine
c135 engine
c152 engine
c248 engine
d239 engine
dt466 engine
dt530 engine
dt358
dt360 engine
dt414 engine
dt436 engine
Dt466 engine
DT530 engine
dt570 engine
With the complete inquiry, here you get the best quality rebuilt engine in all available brands. The quality of these engines is to check & test in all parameters to offer a smooth car driving experience.
Features and benefits of remanufactured International engines
By using our reconditioned International engines, you will get many benefits. Some of them are listed below.
Remanufactured International engines work and behave the same as the new engine.
They are very cheap and affordable.
They give new strength to your car and helps in restoration.
Follows OEM and CNC technology for standard quality.
Consumes less fuel, and are highly fuel-efficient.
By using our remanufactured International engine, the efficiency and performance of your car will increase.
Our remanufactured engines present with low fuel consumption features. Unused and discarded engines are reused, thereby conserving a lot of energy.
Everything has been thoroughly inspected, and many of the old engine's parts have been replaced with new ones. It will extend the life of your engine.
Because they are totally refurbished with fresh new parts, this type of engine delivers to you with zero kilometers on it.
Our remanufactured International engine service
Auto techio provides you a full line of refurbished international diesel engines. Every engine has a competitive nationwide warranty. All engines of Auto Techio are remanufactured from the bare block up by quality, trained technicians. We carry a wide variety of remanufactured international diesel engines in the short blocks, long blocks, and complete stages.
We also provide a warranty on our remanufactured products. Our team of remanufactured International engine manufacturer technicians performs quality testing and inspections on all engine components. These remanufactured engines come in a variety of fuel types, including gas and diesel. We are a dedicated team dedicated to providing our valued customers with the best car driving experience possible.
Don't hesitate to call us. You can call us any time. Our friendly and helpful sales team is always ready to help you in selecting the right engine for your vehicle. This remanufactured International perform like a new car engine. To get more information or want to buy a remanufactured International engine, you can call or contact us. Our sales & technical department will help you to find out the best deal.