If you are looking for a remanufactured Saturn engine, do not worry. Auto Techio is the name that you can trust to get the best engine price quotation for any Saturn model. Our Saturn remanufactured engine price is more affordable & easy to buy.
Apart from the deals in a remanufactured engine for the car, Our compony offering transmission service such as remanufactured transmission and rebuilt transmission. We work with the motive of client satisfaction & provides them high-quality efficient engines for cars & other vehicles.
Here you can also get engine transmission services such as remanufacture & rebuilt transmission service.
Saturn Remanufactured Engines for sale
AutoTechio is a specialist in supplying the highest quality remanufactured engine in the market today. Our remanufactured Saturn engines offer not only premium quality and top performance, but they are competitively priced too low.
Our team of car engine specialists not only deals in the remanufactured engine but we also provide rebuilt engines for sale at affordable prices. Also, we are using 100% genuine & company manufacture parts in our service station.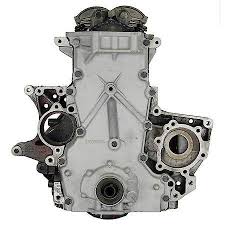 All available range of remanufactured Saturn engines is highly fuel-efficient due to its best in quality components. This low fuel consumption feature of the remanufactured Saturn engine beneficial in saving more amount of money on fuel costs.
Apart from the buying remanufactured engine in various brands of cars, you can also get the best service on rebuilt transmission. The rebuilt transmission engineering increase the performance of the car & make them more usable.
All remanufactured engines have been 100% tested before shipment. Computer control ensures that each engine is tested under standard and repeatable settings. Each engine is run through three separate sections.
Saturn Remanufactured engines for sale. You can purchase the remanufactured engines according to their models and sizes.
Remanufactured Saturn engine models
Saturn S-Series Engine
Saturn SC1 (2 Door Coupe) Engine
Saturn SC2 (2 Door Coupe) Engine
Saturn SL1 (4 Door Sedan) Engine
Saturn SL2 (4 Door Sedan) Engine
Saturn SW1 (Station Wagon) Engine
Saturn SW2 (Station Wagon) Engine
Saturn Aura Engine
Saturn Ion Engine
Saturn L Engine
Saturn L-Series Engine
Saturn Outlook Engine
Saturn Relay Engine
Saturn Sky Engine
Saturn Astra Engine
Saturn Curve Engine
Saturn Vue Engine
Saturn Engines Sizes 
Saturn 1.9L Engine
Saturn 2.2L Engine
Saturn 3.0L Engine
Saturn 3.5L Engine
The stability and strength of our design engine are enhanced and ensured through improving product design and the use of original equipment manufacturers. Everyone knows that quality means reliability and quality is really clear. When you first see the engine, you will understand how many miles away this engine is from the rest.
AutoTechio offers lower prices than others on their engines. Our work is not only a remanufactured engine, but we also help customers by providing good quality, performance, and the best services at reasonable prices. It is our first priority to drive a car to run smoothly for a long time.
Our aim is to bring your vehicle to the road as soon as possible and make it even better!
Why choose Auto Techio
Our company is a world-leading organization in the field of remanufactured car engines. This service available with different fuel engines such as petrol & diesel engine. Our high tech service center completely loaded with the latest equipment which is able to provide the best in quality automation service.
Similarly like deals in remanufactured & rebuilt engine, Auto Techio offering New car engine & used engine for sale. This highly configured car engine design & manufacture under the observation of a highly skilled team of engineers & technicians. All the components of the remanufactured Saturn engine are assembled from the manufacturing brand company which maintains the quality of the engine.
To get more information or want to buy a remanufactured Saturn engine at an affordable price, you can call or contact us. Our technical department gives you a detailed inquiry on product price & specification.