If you are finding engines for your Chrysler car at less price so you are in the right place, there is nothing better than using our used Chrysler engines for your car. AutoTechio is the largest retailer of the used engines in the USA. We provide the best quality used engines of different makes and models and Chrysler is one of them. AutoTechio is the best place to buy used engines online.
We know how much it costs to replace a car engine and how much new car engines cost. As a result, you have the option of choosing between remanufactured engines and used engines. Purchasing a used engine can help you save a lot of money while also providing a fresh start for your vehicle. As a result, these engines are readily available online at low prices.
Used Chrysler Engines for sale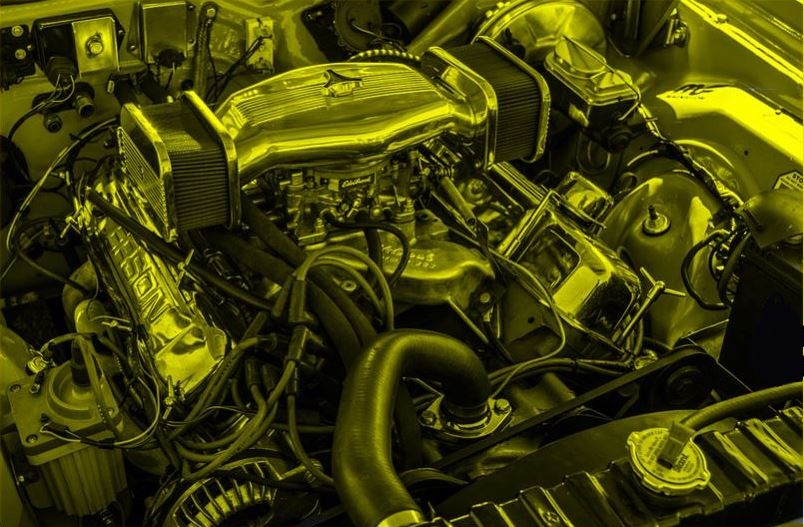 When it comes to purchasing a new car or engine, you must first consider your budget, and if you do not have thousands of dollars to invest, you must look for other options to restore your vehicle. AutoTechio offers Chrysler engines that are highly efficient, perform well, and have low mileage at a third of the cost of a new one. Because we are reusing used car engines, they help the environment. It is a great way to reduce our environmental impact. That is to say, by purchasing a used vehicle, you are not only saving money but also helping to save the environment for future generations.
Used engines are the best alternative to restore your old Chrysler car at the best prices. All these engines are perfectly inspected and tested under the highly skilled mechanical team. These engines are basically pulled from the used car. Although the mechanical team firstly remove all the errors from these engines. After a complete inspection, these engines are delivered to the customer to provide the best experience. All these replaced car engines are highly efficient & provide long duration service without any problems.
Our store presents thousands of Used Chrysler engines for different models. You can take advantage of the exact engine parts you see in our list. Here you can find Chrysler engines such as used engines Chrysler 300, Chrysler 300 3.5 Engine for sale, etc. AutoTechio has used engines available for approx all the latest model vehicles.
Chrysler Engines Model
Chrysler 300M
Chrysler Cirrus
Chrysler Concord
Chrysler Conquest
Chrysler Fifth Avenue
Chrysler Imperial
Chrysler Lebaron
Chrysler LHS
Chrysler New Yorker
Chrysler Prowler
Chrysler PT Cruiser
Chrysler Sebring
Chrysler Slant-6 Engine
Chrysler Town & Country
Chrysler Voyager
Chrysler Turbine Engines
Engines Sizes
2.0L Engines
2.2L Engines
2.4L Engines
2.5L Engines
2.6L Engines
2.7L Engines
3.0L Engines
3.2L Engines
3.3L Engines
3.5L Engines
3.8L Engines
Benefits of using our used engines
We offer high reliability of the products. We prefer you to buy used Chrysler engines for sale as they are less expensive. You can increase your vehicle life by purchasing these engines. You will get more features on using this which are listed below:
Reasonable price and best quality
Getting the perfect engines for your vehicle.
Top-level warranty.
Each engine is cleaned, inspected and quality tested.
Checked for compatibility with VIN number.
Huge inventory to find the right inventory.
Enhance the performance of your car.
Examined by OEM (original equipment manufacturer).
Free shipping to any commercial address in the entire US.
Why choose us
We take pride in only selling high-quality used engines for cars, trucks, and SUVs from both domestic and foreign manufacturers. Here you will get a reliable engine to run your car smoothly for a long time. AutoTechio offers a warranty on their used Chrysler engines in addition to the highest quality. That is, if the engines develop technical problems, we will repair them for free.
We want to offer good, reliable used auto engines at realistic prices that you can afford. Our success is determined by the success of our efforts. Unlike everyone else, we don't want to harm our customers' success. Instead, when we provide you with the appropriate explanations based on your goals, needs, and budget.
AutoTechio offers lower prices than others on their engines. Our work is not only a sell used engines, but we also help customers by providing good quality, performance, and best services at reasonable prices. It is our first priority to drive a car to run smoothly for a long time. We work for the service, to make you happy, save your money, and run your Chrysler smoothly on the road for a long time.
Our aim is to bring your vehicle back to the road as soon as possible and to improve it further!