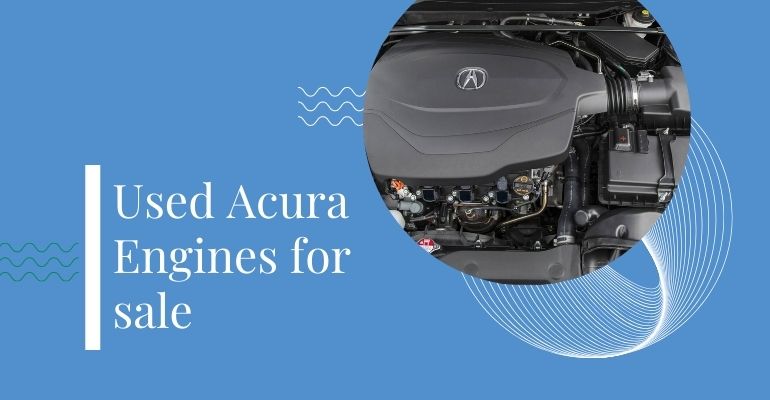 Buy low-cost preowned motor engines for Acura, here get the best inquiry in all manufacturing models of Acura engines. Autotechio offers the quality used Acura engines with a warranty & an affordable price. We are having the largest inventory of second-hand engines for sale in the United States. These qualified & certified used Acura engine units are well inspected in all quality parameters to make them more effective & efficient. Our highly skilled team of automobile engineers always works based on the user requirement & achieves their goals with 100% client satisfaction. If you are looking for the same affordable & reliable units of used Acura engines. Your car engine deserves the best treatment & we are truly committed to it.
Autotechio includes all the services for reconstructing, rebuilding & used engines for Acura in the United States. The units of Acura preowned engines for sale offered by our company are perfectly designed to increase the efficiency & mileage of vehicles. So if you're to grab the best deal on Acura engine we are ready to offer you a dream deal.
In our online used Acura engines inventory, you will find the best deal on all makes & models of Acura. These well-tested units not only back your old vehicle on road but also make the condition of vehicles similar to the new one. The available units such as used Acura SLX engines used Acura EL engines, used Acura CSX engines, and used Acura TLX engines for sale. 2006 Acura TL used engine, 2008 Acura TL used engine, 2005 Acura MDX engine, and many more. Our store presents thousands of Used Acura engines for different models. You can take advantage of the exact engine parts you see in our list. AutoTechio has used engines available for approx all the latest model vehicles.
Here in the below list get the inquiry for all available models of low-cost Acura engines for sale.
Reason to buy Acura Preowned engines
We are here to help you to get the best deal on Acura engines. Our offering used Acura engines price is more affordable as compared to the other competitors. Also, our team of technicians does the proper optimization of second-hand engines to make them completely user-friendly. All used engines with warranty design under the guidance of a qualified team of engineers. We carry a huge catalog of used Acura engines in different fuel categories such as gas & diesel engines. You can easily book your order for used Acura motors/engines from us to save your time & money. A few other key features are listed below.
Reasonable price and  best quality
Get the perfect engine for your vehicle.
Top-level warranty.
Each engine is cleaned, inspected and quality tested.
Checked for compatibility with VIN number.
Huge inventory to find the right inventory.
Free shipping to any commercial address in the entire US
Grab your used engines deal with Autotechio
By simply filling the used engines inquiry form with the required information you can place your order in a simple step for the required model of second-hand Acura engines. All preowned engines we sell are insurance-grade low-price old engines that meet OEM standards. As soon as the units of used engines arrived, they are ready to use, products are fully constructed including all necessary components.
We are fully committed to offering great condition & solid used auto engines at affordable prices. Unlike all others, our main aim is to increase the success level of old Acura engines & better service. We don't end our service by delivering the product but we also provide good quality, performance, & best service at a reasonable price. Our first priority is to make your driving experience very smooth. We mainly work to bring your vehicle back to the road as soon as possible and to improve it further! For more information or want to book your order, fill out the inquiry form with the required information.