There is nothing better than using our used Land Rover engines for your car if you are looking for an engine for your Land Rover car at a lower price. AutoTechio is the largest used engine retailer in the United States. We offer high-quality used engines for a variety of makes and models, including Land Rover. 
Used Land Rover Engines for sale
When it comes to buying a new car or engine, first of all, you have to think about the budget and if you do not have thousands of dollars to invest, then you are looking for alternate options to make your car good again. AutoTechio provides you with highly efficient, performance, and low mileage-oriented Land Rover engines at a price of one-third of the cost of a new one.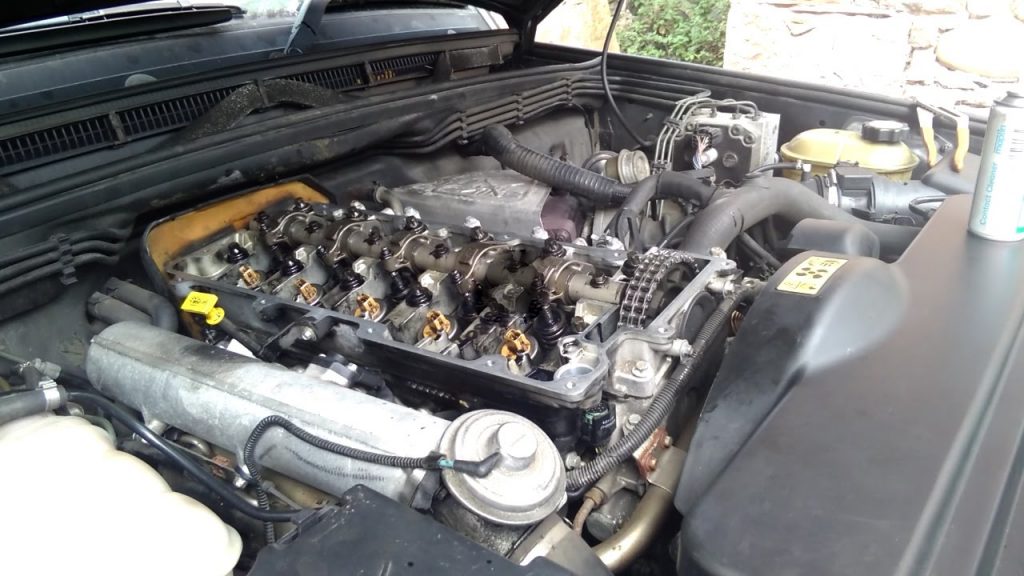 Beyond the cost-effective aspect of buying a used engine, there is another benefit which has recently come to awareness, used car engines help the environment because we are using them to reuse perfectly, it is a great way to lessen our environmental impact. That means by using a used engine for the vehicle you are not only saving your money but also contributing to saving the environment for the future generation.
Our store presents thousands of Used Land Rover engines for different models. You can take advantage of the exact engine parts you see in our list. AutoTechio has used engines available for approx all the latest model vehicles. We sell second hand Land Rover engines for sale such as Land Rover 2.5 petrol engine for sale, Land Rover td5 engine for sale, Land Rover 300tdi engine for sale, land rover defender v8 for sale, 4.6 rover v8 engine for sale, discovery 2 v8 for sale, lr4 engine for sale, freelander 1 td4 for sale, land rover 2.7 tdv6 engine for sale, land rover defender 130 v8 for sale and many more.
Land Rover Engines Model
11j diesel engine (2.5-litre)
12j diesel engine (2.5-litre)
13j diesel engine (2.5-litre)
14j diesel engine (2.5-litre)
15j diesel engine (2.5-litre)
17H petrol engine (2.5-litre)
19J Diesel Turbo Engine
200Tdi engine, code-11L
200Tdi engine, code-12L
200Tdi engine, code-13L
300Tdi engine, code-16L
300Tdi engine, code-20L
Td5 engine, code-10P
Td5 engine, code-15P
Td5 engine, code-16P
Benefits of using our used engines
Reasonable price and  best quality
Getting the perfect engine for your vehicle.
Top-level warranty.
Each engine is cleaned, inspected and quality tested.
Checked for compatibility with VIN number.
Huge inventory to find the right inventory.
Free shipping to any commercial address in the entire US.
An inspected used engine gets better mileage and emits less pollution than your old engine.
 Buying a used engine or any auto part prevents them from ending up in a landfill, and contributing to the waste stream.
 The oil disposal & filter changing of used engines become useful for enhancing the shelf life of the vehicle.
Reason to choose us
We take pride in only selling high-quality used engines for cars, trucks, and SUVs from both domestic and foreign manufacturers. Here you will get a reliable engine to run your car smoothly for a long time. Our used car engine engineering service presents with numbers on unique features such as,
High-quality specification & the best reliable components.
Low cost of a used car engine as compared to other used car engine dealers in the USA.
Availability in all brands in various fuel categories.
A highly skilled team of engineers & technicians offering the best in class engine servicing.
Reliable service provides the best experience of car driving.
Door-step delivery option available.
All our engines covers a warranty.
.Make the smart choice and get a quality engine from our team. Inquire about all the quality replacement options. If you have any questions or need assistance, please contact us via email or phone. Aside from new and used car engine deals, you can get a detailed inquiry on car engine services here.
Our aim is to bring your vehicle back to the road as soon as possible and to improve it further!