If you are finding an engine for your Dodge car at less price so you are in the right place. There is nothing better than using our used Dodge engines for your car. AutoTechio is the largest retailer of the used engines in the USA. We provide the best quality used engines of different makes and models and Dodge is one of them.
Seeking a used engine with lesser miles can improve the performance of your Dodge. For extra peace of mind, most engines come with a decent warranty. All these engines are perfectly inspected and tested under the highly skilled mechanical team. All our used car engines are highly efficient & provide long duration service without any problems. Most of them provide high mileage in low fuel consumption.
Used Dodge Engines for sale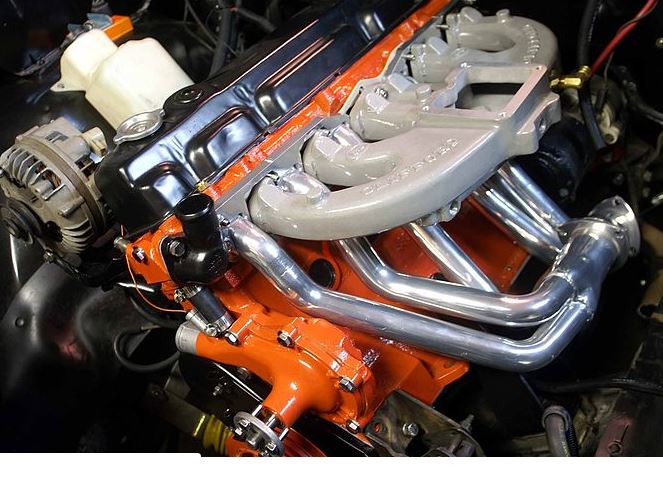 AutoTechio has a large quantity of used Dodge engines for sale at very cheap prices. Our used engines not only will give a new life to your vehicle but also make it the fastest and expensive car like new. Here you can easily get all varieties of Dodge engines such as used 5.7 Hemi engine for sale, used Hellcat engine for sale, used 4.7-liter Dodge engine for sale, used 6.7 Cummins engine for sale, used 5.9 Cummins engine for sale, used Mopar 340 engine for sale, 2018 Dodge Cummins, etc.
Used Dodge Engines is a cost-effective option for the Dodge car owner nowadays. We try to provide low mileage used engines to our customers. Beyond the reasonably priced thing of shopping for used engines, there is another benefit which has currently come to awareness, used automobile engines assist the surroundings because we are using them to reuse perfectly, it is an awesome way to lessen our environmental impact.
The Dodge used engines installation includes replacing engine oil, engine oil cooler, antifreeze, hoses, timing belts, and oil filter. Sparks plugs and wires are replaced and installed. After this, inspection and replacing of gaskets and seals are done. All the computer codes from the vehicle are cleared before installation. Accessories such as mounts, exhaust manifolds, distributors, sensors are exchanged. Before installing all plugs and tapes are removed from the engine and fuel and ignition are turned off.
Our store presents thousands of used Dodge engines for different models. You can take advantage of the exact engine parts you see in our list. AutoTechio has used engines available for approx all the latest model vehicles.
Dodge Engines Model
Dodge Aries
Dodge Avenger
Dodge Caravan
Dodge Charger
Dodge Colt
Dodge Colt Vista
Dodge D50
Dodge Dakota
Dodge Daytona
Dodge Durango
Dodge Dynasty
Dodge Intrepid
Dodge Lancer
Dodge Mini Ram Van
Dodge Monaco
Dodge Neon
Dodge Omni
Dodge Pickup
Dodge Raider
Dodge Ram 50
Dodge Ramcharger
Dodge Shadow
Dodge Spirit
Dodge Stealth
Dodge Stratus
Dodge Van
Engines Sizes
1.8L Engines
2.0L Engines
2.2L Engines
2.4L Engines
2.5L Engines
2.6L Engines
2.7L Engines
3.0L Engines
3.2L Engines
3.3L Engines
3.5L Engines
3.7L Engines
3.8L Engines
3.9L Engines
4.7L Engines
5.2L Engines
5.7L Engines
5.9L Engines
8.0L Engines
Benefits of using our used engines
Reasonable price and best quality
Getting the perfect engines for your vehicle.
Top-level warranty.
Each engine is cleaned, inspected and quality tested.
Checked for compatibility with VIN number.
Huge inventory to find the right inventory.
Free shipping to any commercial address in the entire US.
Reason to choose us
We take pride in only selling high-quality used engines for cars, trucks, and SUVs from both domestic and foreign manufacturers. Here you will get a reliable engine to run your car smoothly for a long time. With the fine quality, AutoTechio additionally gives assurance on their used Dodge engines. We provide you a warranty on our used automobile engines. This means we will repair the engines free of the fee if it acquired the technical issues.
Here at Auto Techio, you can also get different engines like remanufactured engines and rebuilt engines in great quality and price. we also provide new engines at a reasonable price. You can get personal assistance by contacting our customer care executive. Our team is well experienced and always ready to help you in selecting the right used Daihatsu engines for your Daihatsu vehicle.
. Our used car engine engineering service presents with numbers on unique features such as,
High-quality specification & the best reliable components.
Low cost of a used car engine as compared to other used car engine dealers in the USA.
Availability in all brands in various fuel categories.
A highly skilled team of engineers & technicians offering the best in class engine servicing.
Reliable service provides the best experience of car driving.
Door-step delivery option available.
All our engines covers a warranty.
Our aim is to bring your vehicle back to the road as soon as possible and to improve it further!