If you are finding an engine for your Daewoo car at less price so you are in the right place, there is nothing better than using our used Daewoo engines for your car. AutoTechio is the largest retailer of the used engines in the USA. We provide the best quality used engine of different makes and models and Daewoo is one of them. AutoTechio is the best online engine selling site if you are looking for a used engine for your vehicle.
Used Daewoo Engines for sale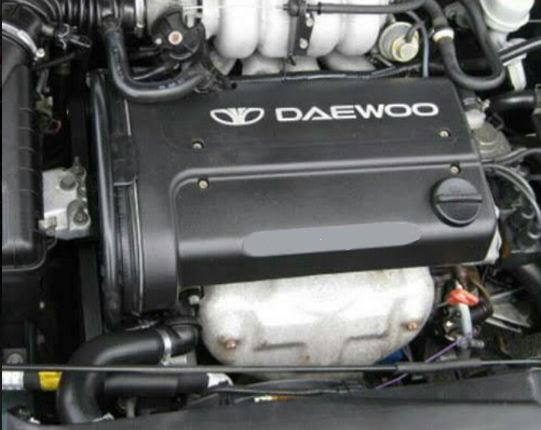 We sell all models of used Daewoo engines for sale such as used Daewoo Nubira and used Daewoo Leganza. Our store presents thousands of Daewoo engines for different models. You can take advantage of the exact engine parts you see in our list. AutoTechio has used engines available for approx all the latest model vehicles. Before installing these used engines in our customers' vehicles, our technicians thoroughly inspect and test all Daewoo engine components. As a result, Daewoo car engines provide you with a hassle-free driving experience for a long period of time.
The used engines installation includes replacing engine oil, engine oil cooler, antifreeze, hoses, timing belts, and oil filter. Sparks plugs and wires are replaced and installed. After this, inspection and replacing of gaskets and seals are done. All the computer codes from the vehicle are cleared before installation. Accessories such as mounts, exhaust manifolds, distributors, sensors are exchanged. Before installing all plugs and tapes are removed from the engine and fuel and ignition are turned off.
The low Daewoo used engines price is the best way to restore your Daewoo car at the best price. These preowned engines are perfectly tested in all parameters before being restored. Mainly the range of used engines pulled from the old vehicles & present with some basic faults. So very first, our experienced team of technicians replaces all the faulty components with the new one. Our offering range of used Daewoo engines for a car is highly efficient & gives long duration service without any problems. The overall car engine replacement cost is much cheaper when you compared it with the new engine for a car.
Daewoo Engines Model
Daewoo LeMans
Daewoo Tosca
Daewoo Lacetti
Daewoo Espero
Daewoo Lanos
Daewoo Leganza
Daewoo Nubira
Daewoo Tacuma
Daewoo Magnus
Daewoo Damas
Daewoo Tico
Daewoo Matiz
Daewoo Cielo
Daewoo XK Engine
Engines Sizes
2.0L Engines
2.2L Engines
2.4L Engines
2.5L Engines
2.6L Engines
2.7L Engines
3.0L Engines
3.2L Engines
3.3L Engines
3.5L Engines
3.8L Engines
Benefits of using our used engines
Reasonable price and best quality
Getting the perfect engine for your vehicle.
Top-level warranty.
Each engine is cleaned, inspected and quality tested.
Checked for compatibility with VIN number.
Huge inventory to find the right inventory.
Free shipping to any commercial address in the entire US.
Reason to choose us
With the best quality, AutoTechio also provides a warranty on their used Daewoo engines. This means we will repair the engine free of cost if it got technical issues. All engines are properly inspected by professionals before being sent. We sell insurance-grade old engines at a low price that meet OEM standards. As soon as our engines arrive, they are ready to use. They are fully constructed and include all necessary components. 
We want to provide good and solid used auto engines at real prices – the prices you can afford. The success of your efforts is our success. Unlike all others, we aim to avoid reducing the success of our customers. Instead, when we make the appropriate explanations, according to you and your goals, needs, and budget. We work for the service, to make you happy, save your money, and run your Daewoo smoothly on the road for a long time.
Our aim is to bring your vehicle back to the road as soon as possible and to improve it further!