If you are finding an engine for your Volkswagen car at less price so you are in the right place, there is nothing better than using our used Volkswagen engines for your car. AutoTechio is the largest retailer of the used engines in the USA. We provide the best quality used engine of different makes and models and Volkswagen is one of them. AutoTechio is the best online engine selling site if you are looking for a used engine for your vehicle.
Used Volkswagen Engines for sale
When it comes to buying a new car or engine, first of all, you have to think about the budget and if you do not have thousands of dollars to invest, then you are looking for alternate options to make your car good again. AutoTechio provides you with highly efficient, performance, and low mileage-oriented Volkswagen engines at a price of one-third of the cost of a new one.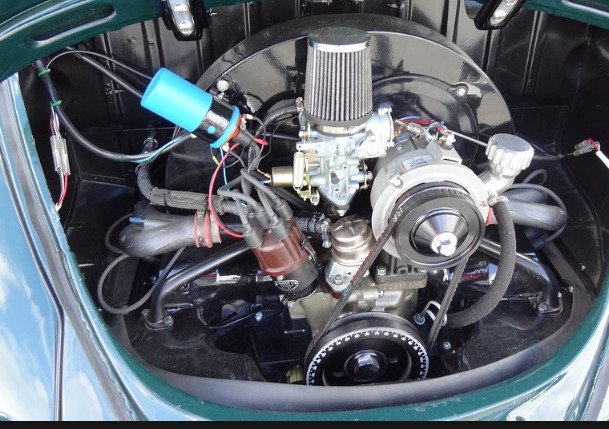 We make it easy to find and buy your Volkswagen used engine. Buying a used VW engine compared to buying a new or used vehicle saves money. Beyond the cost-effective aspect of buying a used engine, there is another benefit which has recently come to awareness, used car engines help the environment because we are using them to reuse perfectly, it is a great way to lessen our environmental impact. That means by using a used Volkswagen engine for the vehicle you are not only saving your money but also contributing to saving the environment for the future generation.
The used Volkswagen engines installation includes replacing engine oil, engine oil cooler, antifreeze, hoses, timing belts, and oil filter. Sparks plugs and wires are replaced and installed. After this, inspection and replacing of gaskets and seals are done. All the computer codes from the vehicle are cleared before installation. Accessories such as mounts, exhaust manifolds, distributors, sensors are exchanged. Before installing all plugs and tapes are removed from the engine and fuel and ignition are turned off.
Our store presents thousands of Used Volkswagen engines for different models. You can take advantage of the exact engine parts you see in our list. AutoTechio has used engines available for approx all the latest model vehicles. Here you can easily find used Volkswagen engines for sale such as VW xl1, Volkswagen Jetta TDI, 1.8 t engine for sale,
VW golf vr6 for sale, VW Golf 2.0 TDI for sale, used 1600cc VW engine, etc.
Volkswagen Engines Model
Volkswagen Accord
Volkswagen Amarok
Volkswagen Ameo
Volkswagen Arteon
Volkswagen Beetle
Volkswagen Bora
Volkswagen Caddy
Volkswagen Cc
Volkswagen Citi Golf
Volkswagen Civic
Volkswagen CR-V
Volkswagen CRX
Volkswagen Crafter
Volkswagen Del Sol
Volkswagen Derby
Volkswagen Eos
Volkswagen Fox
Volkswagen Gol
Volkswagen Golf
Volkswagen Jetta
Volkswagen Kaefer
Volkswagen Kombi
Volkswagen Load Up
Volkswagen Lt
Volkswagen Lupo
Volkswagen Microbus
Volkswagen Multivan
Volkswagen New Beetle
Volkswagen Odyssey
Volkswagen Parati
Volkswagen Passat
Volkswagen Passport
Volkswagen Phaeton
Volkswagen Pickup
Volkswagen Pilot
Volkswagen Pointer
Volkswagen Polo
Volkswagen Prelude
Volkswagen Quantum
Volkswagen Routan
Volkswagen Santana
Volkswagen Saveiro
Volkswagen Scirocco
Volkswagen Sharan
Volkswagen Spacefox
Volkswagen Tiguan
Volkswagen Touareg
Volkswagen Touran
Volkswagen Transporter
Volkswagen Up
Volkswagen Van
Volkswagen Vento
Volkswagen Voyage
Volkswagen Xl1
Engines Sizes
0.8 Liter Engines
1.0 Liter Engines
1.2 Liter Engines
1.3 Liter Engines
1.4 Liter Engines
1.5 Liter Engines
1.6 Liter Engines
1.8 Liter Engines
1.9 Liter Engines
2.0 Liter Engines
2.3 Liter Engines
2.5 Liter Engines
2.8 Liter Engines
3.0 Liter Engines
3.2 Liter Engines
3.6 Liter Engines
3.8 Liter Engines
4.0 Liter Engines
4.2 Liter Engines
5.0 Liter Engines
6.0 Liter Engines
Benefits of using our used engines
Reasonable price and  best quality
Getting the perfect engine for your vehicle.
Top-level warranty.
Each engine is cleaned, inspected and quality tested.
Checked for compatibility with VIN number.
Huge inventory to find the right inventory.
Free shipping to any commercial address in the entire US.
The oil disposal & filter changing of used engines become useful for enhancing the shelf life of the vehicle.
Used engines save lots of energy. An increase in the purchase of a used engine can also significantly decrease the amount of energy that would be used to produce new ones
Another advantage is the proven reliability, which may be superior to their newer competitors. The fact that a used engine has been tried and tested demonstrates that the vehicle engine parts and function are in good working order.
An inspected used engine gets better mileage and emits less pollution than your old engine.
Why choose us
We take pride in only selling high-quality used engines for cars, trucks, and SUVs from both domestic and foreign manufacturers. Here you will get a reliable engine to run your car smoothly for a long time. Our used car engine engineering service presents with numbers on unique features such as,
High-quality specification & the best reliable components.
Low cost of a used car engine as compared to other used car engine dealers in the USA.
Availability in all brands in various fuel categories.
A highly skilled team of engineers & technicians offering the best in class engine servicing.
Reliable service provides the best experience of car driving.
Door-step delivery option available.
All our engines covers a warranty.
With the best quality, AutoTechio also provides a warranty on their used VW engines. This means we will repair the engine free of cost if it got technical issues. We want to provide good and solid used auto engines at real prices – the prices you can afford. The success of your efforts is our success. Unlike all others, we aim to avoid reducing the success of our customers. Instead, when we make the appropriate explanations, according to you and your goals, needs, and budget.
You can also get different engines like the remanufactured engine and rebuilt engine in great quality and price. We also provide a new engine at a reasonable price. Our impressively sized warehouses are fully stocked with high-quality engines. It may be the case that you aren't sure about the right used Volkswagen engine you need. You can get personal assistance by contacting our customer care executive.  Our team is well experienced and always ready and able to serve you in selecting the right used engines for your Volkswagen vehicle.