Are you fed up with your engine's failures and poor performance? Are you looking for a low-cost solution to get your vehicle back? You should absolutely look at alternative possibilities such as reused engines. AutoTechio provides cost-effective reused engines. We offer a large inventory of reused Mitsubishi engines in various types and sizes for sale. Low-cost delivery services and engines are also available. All of the engines were created with the goal of making the car as strong as a new car.
Used Mitsubishi Engines for sale
Mitsubishi is one of the most well-known car brands on the market today, and no one wants to lose their favorite model's entire car due to a faulty engine. When your Mitsubishi engine fails and you have a strong feeling that you need to start looking for a replacement, buying a used Mitsubishi engine for the vehicle is sometimes a better option than buying a new one.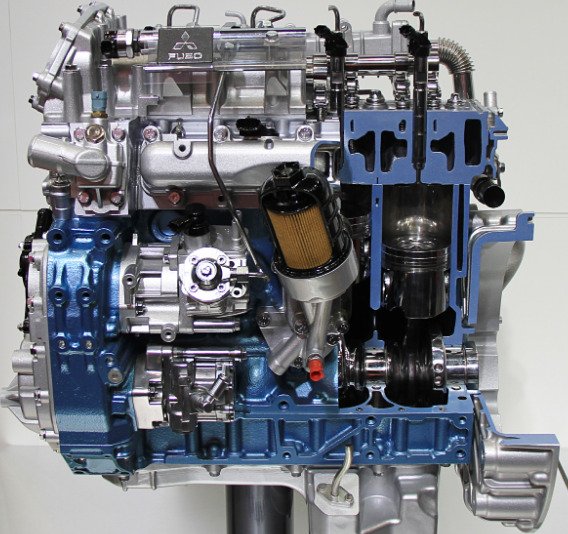 Beyond the cost-effective aspect of buying a used engine, there is another benefit which has recently come to awareness, used car engines help the environment because we are using them to reuse perfectly, it is a great way to lessen our environmental impact. That means by using a used engine for the vehicle you are not only saving your money but also contributing to saving the environment for the future generation.
Our store presents thousands of Used Mitsubishi engines for different models. You can take advantage of the exact engine parts you see in our list. We sell used Mitsubishi engines for sale such as used Mitsubishi Tredia, used Mitsubishi pickup, used Mitsubishi Expo, Mitsubishi 3.5 v6 engine for sale, used 4b11t engine for sale, Mitsubishi 3.8 v6 engine for sale, Mitsubishi eclipse gt v6 for sale, Mitsubishi Evo 8 engine for sale, Mitsubishi triton 2.5 diesel engine for sale, used Mitsubishi canter engine 4d33, Mitsubishi Pajero 2.8 turbo diesel for sale, 2009 Mitsubishi lancer GTS engine for sale.
Mitsubishi Engines Model
AutoTechio has used engines available for approx all the latest model vehicles.
Mitsubishi 3000GT
Mitsubishi Cargo Van
Mitsubishi Cordia
Mitsubishi Diamante
Mitsubishi Eclipse
Mitsubishi Endeavor
Mitsubishi Expo
Mitsubishi Expo Lpv
Mitsubishi Lrv
Mitsubishi Galant
Mitsubishi Galant Sigma
Mitsubishi Lancer
Mitsubishi Mighty Max
Mitsubishi Mirage
Mitsubishi Montero
Mitsubishi Montero Sport
Mitsubishi Outlander
Mitsubishi Pickup
Mitsubishi Precis
Mitsubishi Raider
Mitsubishi Sigma Engne
Mitsubishi Starion
Mitsubishi Tredia
Mitsubishi VAN
Mitsubishi Wagon
Engines Sizes
1.5L Engines
1.6L Engines
1.8L Engines
2.0L Engines
2.4L Engines
2.6L Engines
3.0L Engines
3.5L Engines
Benefits of using our used engines
Reasonable price and  best quality
Getting the perfect engine for your vehicle.
Top-level warranty.
Each engine is cleaned, inspected and quality tested.
Checked for compatibility with VIN number.
Huge inventory to find the right inventory.
Free shipping to any commercial address in the entire US.
The oil disposal & filter changing of used engines become useful for enhancing the shelf life of the vehicle.
Used engines save lots of energy and  helps to lower the greenhouse gases and emissions put into the environment.
Used engines frequently come with minor repairs and improvements. This makes them proved and upgraded version.
Reason to choose us
We are the largest supplier & company manufacture used Mitsubishi engines sales dealer in the USA. Our quality assured & 100% client-oriented service makes us a prime trader of used & other car engines service. Also, we are offering low & affordable used Mitsubishi engines price long with the best in class specifications.
On used engines, AutoTechio offers a one-year warranty. During the warranty period, we will repair the engines for free. Our dependable service ensures that our valued customers have the best possible experience. Our highly skilled team places a strong emphasis on thoroughly inspecting, checking, and testing all components.
To get more information or want to buy used engines, you can call or contact us. We are just one call away from clearing your doubts about used engines. Our customer care services include 24 hours ready to help support. Our sales & technical team is ready to help you to find out the best affordable deal on car engines.
Our aim is to bring your vehicle back to the road as soon as possible and to improve it further!