Have your Acura transmission been completely damaged? Do you want to replace it with a new one? Are you afraid of the cost of the new Acura transmission? If yes then you are in right place. Here you will the complete solution for your all queries. We offer the used Acura automatic transmission at an affordable cost. You will the great deals about used transmission under $500. Our products are more reliable and flexible. The used transmission is easy to use. AutoTechio provides the used transmission at a low cost with a warranty.
Used Acura automatic transmission for sale
Vehicles required a medium to transfer the power from the engine which may help to change the speed and driver shaft. This medium is called transmission. Transmission is classified into two types manual and automatic. Usually, many drivers prefer an automatic transmission for their vehicles. In the automatic transmission of the torque, the speed changes by an automatic gearbox. An automatic gearbox does not require any manual input. It will automatically shift the gears according to different speeds. But it requires proper maintenance as they are quite sensitive than the manual transmission. In our automotive service center, you will also get the best inquiry for used Acura manual transmission for sale.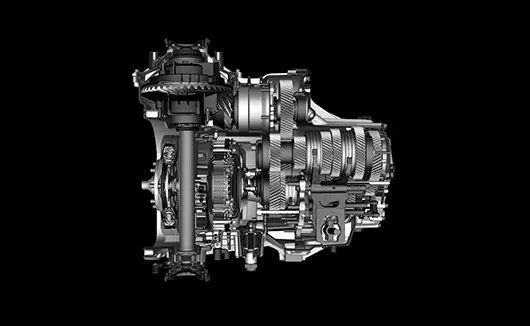 If your car transmission is destroyed, we prefer you buy the used transmission. As the used transmission is cheaper than a new one. And also used transmission are more reliable than a new one. AutoTechio offers the used transmission at a low cost with a warranty. Here get the inquiry for a few highly demanding used automatic transmission for Acura,
1. Acura Integra automatic transmission
Buy used automatic transmission for Acura Integra at a low & affordable cost. This six-speed automatic transmission presents with torque converter feature that gives the best driving experience. Also, the rebuild process of this automatic transmission follows all the standards norms & we do the replacement of faulty & nonworking parts with the new ones.
| | |
| --- | --- |
| Type | Automatic |
| Speed | 6 speed |
| Brand | Acura Integra |
| Mileage | 100k |
| Price | $550 |
| Condition | Used |
2. Acura RSX automatic transmission
Get the inquiry of automatic transmission for Acura RSX, buy highly specified & best in quality used gearbox for your car. Autotechio offers the best-rebuilt range of vehicle transmission at a low & affordable cost. Get more information in below specification table,
| | |
| --- | --- |
| Speed | 6 speed |
| Type | Automatic |
| Condition | Used |
| Price | $500 |
| Torque | 139 lbs-ft @ 4000 rpm |
| Redline | 6800 rpm |
3. Acura TSX automatic transmission
Acura TSX comes with luxurious looks & best in a class driving experience. Also, the auto gear shifting feature offers more comfort. But due to improper maintenance sometimes the transmission gets faulty & not respond in a proper manner. In that situation, you will replace it with a well-maintained preowned automatic transmission. Here take the inquiry with specification detail,
| | |
| --- | --- |
| Type | Automatic |
| Mileage | 100k |
| Torque | 166 lbs-ft @ 4500 rpm |
| Compression Ratio | 10.5:1 |
| Emission System | LEV-2 |
| Condition | Preowned |
Along with all the above specified product tables, here get the list of a few more Acura used automatic transmissions offered by us.
Acura CL
Acura CSX
Acura EL
Acura ILX
Acura MDX
Acura NSX
Acura RDX
Acura RL
Acura RLX
Acura RSX
Acura SLX
Acura TL
Acura TLX
Acura TSX
Acura Vigor
Benefits of Used Acura Automatic Transmission
Most drivers prefer automatic transmission instead of manual transmission for their vehicles. As the automatic transmission shifts the gears without the direct interruption of humans. The automatic transmission gives different speeds at different gear ratios. Also, the automatic transmission gearbox has lots of advantages:
Ease of use: Our cars are easier to use with automatic transmission. Because using a stick-shift is more difficult in use. In the automatic transmission, the driver didn't need to change the gear at the appropriate time. The automatic transmission automatically shifts the gears at an appropriate time. Transmission fluid is used to control the increase and decrease of gear ratios. To keep the transmission fluid under pressure, we use oil pumps. Oil pumps can control the various clutches and bands in the gear train.
Safety: Since automatic transmissions shift gears on their own, the driver didn't need to use their right hand and left leg to change the gears. Due to this, the driver can focus on driving as well as outside the shifting of gears. That is why automatic transmission results in a safer and less distracted drive.
Cost: Automatic transmission is more costly than manual transmission. But automatic transmission has more features than a manual transmission. Automatic transmission relies on the torque converter to shifts the gears. But at Auto Techio, you will find the used transmission at your pocket-friendly price.
Fun: Even though there are many benefits of using the automatic transmission in your car. by using the clutch and shifting gears we have an interactive experience. Even though the driver has more control over the operation of their vehicle. And also it is pretty easier to pretend to be a racecar in stick shift.
Maintenance: Automatic transmission is more complex as they include multiple moving parts. as the new transmission requires proper maintenance. But our used transmission requires less Maintainance as they are more reliable.
Why choose us
Autotechio is one of the trusted and leading suppliers of used transmission. We offer the best deals on used transmission at an affordable price range with a warranty. Our network contains a large collection of high-quality used transmission at a low cost. If you choose us to buy the used transmission from us then you will find great services like:
Warranty
Tested products
Guaranteed products
Less time of installing
Less maintenance required
Inspected products
Less expensive
If you want to get more inquiries on used transmission, then you can contact us via email, cell, or online customer support.