If you are using a Cadillac car and looking for a used Cadillac automatic transmission. When it comes to costly parts, the transmission is right up there among the most expensive. Because of that many people opt to purchase a used transmission. That is not a bad idea. You can choose the used Cadillac automatic transmission. It can save you lots of money from being wasted unusually. Used transmission is better all the way for your car without any risk. Here we give all the qualities present at one location which you are searching for. And also you will find here the used transmissions for sale.
Used Cadillac automatic transmissions for sale
If you are shopping for a used Cadillac automatic transmission for your car, van, truck, or SUV, then you came to the right place. Replacing your burned or broken Buick transmission can be a tough task. Calling around to a long list of used part dealers can quickly turn you frustrating. Still, no vendor seems to have the part which you're looking for. However, driving around to salvage yards, junkyards, and mechanic shops can be equally annoying. As you also burn expensive fuel and waste valuable time in a fruitless search.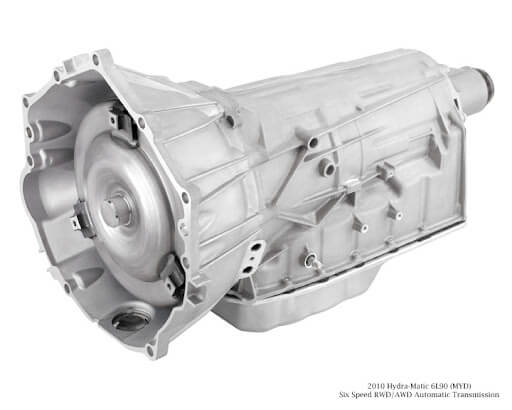 Your reach is limited to your geographical location and the right transmission always seems to be just out of reach. Even when the right part occurs. You find yourself at the grace of the only vendor you have discovered who can sell it to you. You could end up paying a huge amount for that part because the vendor with whom you dealt had no competition or motivation to sell the transmission for a fair price.
Our nationwide network of automotive products means your search goes further. You have nothing to lose. On the other hand, you will save or gain your time. Contact Auto techio and let the transmission you've been looking for come to you! Our salvage yards network offers high-quality Cadillac auto transmissions with low mileage, great warranty, and best customer service. Whether you need a Cadillac 4-speed, 5-speed, 6-speed automatic transmission, we can help you to find the best and cheap Cadillac transmission for your vehicle. Check out below some of our popular Cadillac transmissions.
Cadillac Automatic Transmission Models.
Cadillac ATS
Cadillac STS
Cadillac CTS
Cadillac Escalade
Cadillac Cimarron
Cadillac th400
Automatic transmission service
A transmission service is part of your vehicle's routine maintenance. Here we've laid out the different types of transmission services we offer at Auto techio. A special type of transmission fluid cools the gears heat and lubricates it. This fluid degrades, and its lubricant qualities diminish over time. Changing the automatic transmission fluid at the correct intervals can help prevent premature wear, and damage to the transmission. In addition, it saves from the cause of automatic transmission slipping problem and keeps it healthy.
Benefits of used Cadillac automatic transmissions
Getting the perfect transmission model for your vehicle.
Reasonable price and best quality of used Cadillac automatic transmission for sale.
Top-level warranty and great deal offer.
Each transmission is Fully inspected, perfectly cleaned, and quality tested.
Checked for compatibility with your VIN number.
Huge inventory and fully stocked to find the right Transmission.
Free shipping to any commercial address in the entire US location.
Reason to choose us
A new Cadillac transmission cost can be so high. Transmission is the most complicated part of the vehicle. This is the best to choose a used automatic transmission for your vehicle. You can use your saved money somewhere else. Most importantly it helps in saving the environment because the used part never produces waste. But the new auto parts do. With the used transmission you can also find remanufactured or rebuilt transmission here.
Auto Techio is one of the top brand company which you can trust easily. On the other hand, we provide you the warranty offered with the best and high-quality transmission. We have a team of members who is always ready to solve your all queries. So, this is to say that you can come and just ask about all your issues here.