Are you searching for a used Volvo automatic transmission? And your old transmission isn't working any longer. So to overcome your problem a used transmission can be a good alternative for the replacement of your old transmission. If you are looking for another transmission, this can be more expensive for you.
We can save your money from becoming waste. To save your money, Auto techio gives you the best range of used transmission prices in the USA. Our used transmission looks new from the inside as new auto parts are added to it.
Used Volvo automatic transmission for sale
Auto Techio offers both types of transmission such as automatic and manual transmissions.
As the automatic transmission provides us great comfort while driving. So if your transmission is unable to shift the gears. Then you should check your transmission. And your transmission requires some replacement and repairing. If you opt for the repairing of your transmission. Then a less experienced technician can damage your vehicle. You should check before hand-over your vehicle to them.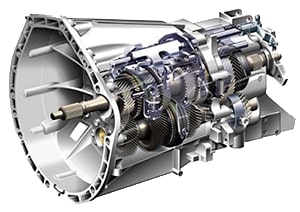 So we insist you buy another transmission under your budget. We offer the great quality used Volvo automatic transmission at an affordable price range. Our network contains a wide range of used transmissions at low cost with a great warranty. Here we also offer the best quality models of used Volvo automatic transmission.
Used Volvo automatic transmission models
Volvo AW70 transmission
Borg-Warner 35 transmission
Volvo AW70 series transmissions
AWTF-80 SCVolvo AW72 transmission
ZF 4HP22 transmission
Borg-Warner 55 transmission
Volvo AW71 transmission
ZF 4HP22 transmission
Features of used Volvo automatic transmission
Our network provides the number of features that are added to a used transmission. Some of the advanced features of used Volvo automatic transmission are listed below.
Driving experience: One of the main features of driving comfort. The automatic transmission provides easy driving comfort. It does not require manually change the gears. this transmission automatically shifts the gears.
Sport Automatic: At the manual shifting time, few people opt for sport mode. As it requires expert training to change the gears at a particular time by use of clutches and pedals. But when automatic transmission comes, most people opt for sport mode as it requires fewer efforts.
Overrides: In this transmission, the system determines the low rpm on which the engine runs and then permits the automatic downshift. The transmission determines the high rpm on which the downshift runs and then automatically permits the upshifts. This transmission will automatically shift a lower gear.
Reason to buy a used transmission from us
Our main mission is to make the enjoyable shopping of used transmission. We accept that the searching process for the used transmission here and there is more annoying. People feel more stressed. So to solve their issues, we Auto Techio, offer the best quality used transmission at your pocket-friendly price for your car. Here you can easily buy the right transmission for your Volvo car. You will find here the wide range of used transmissions under your budget. Even though our technicians first tested the products and then put them in the marketplace.
If you will choose us to buy the transmissions then you will find lots of services added with it:
Warranty
Extensive
Less expensive
Guaranteed products
Less support required
Even if you face any sort of problem about used Volvo automatic transmission. Then you may contact us via email or online customer support. Our customer support will give you the best solution for your query.