Do you want to replace your car transmission for your Pontiac car? If yes, then you will be at the right place. Auto Techio offers the used transmission sale in the USA at the best prices. We provide the best quality used Pontiac automatic transmission at a low cost with a warranty. As the used transmissions are more reliable and flexible. Used transmission is said to be an old transmission with the addition of some new parts to enhance the functioning. Our used transmission will take less time for installing in your Pontiac car.
Used Pontiac automatic transmission for sale
Transmission is one of the most important parts of your vehicle. So we need to properly maintain it. And also we don't want to take the risk of using the malfunctioned transmission in your car. If your car has some burnt smell, unwanted sound, and will not respond to the shifting of gears, then we can say that your car transmission is completely damaged. Now you want to replace your malfunctioning transmission with a new one. But you might be afraid due to the more expensiveness of transmission. So we prefer you buy the used transmission.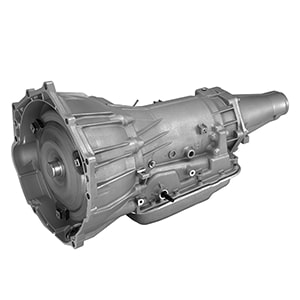 Auto Techio offers the used transmission at an affordable price range. We provide the trusted and certified products with a warranty. Here we also offer some models of used Pontiac automatic transmission.
Used Pontiac automatic transmission models
Pontiac 6000
Pontiac Astre
Pontiac Aztek
Pontiac Bonneville
Pontiac Catalina
Pontiac Executive
Pontiac G5
Pontiac G6
Pontiac G8
Pontiac Firebird
Pontiac Grand AM
Pontiac Grand Lemans
Pontiac Grand Prix
Pontiac Grandville
Pontiac GTO
Pontiac LeMans
Pontiac Montana
Pontiac Parisienne
Pontiac Phoenix
Pontiac Vibe
Pontiac Safari
Pontiac Solstice
Pontiac Star Chief
Pontiac Sunfire
How identify the damaged transmission?
Weird smells: If any burning smell comes inside the vehicle. Then pay attention to it. Maybe the transmission fluid runs on low degrades which makes transmission overheat and start burning. Another cause may be there is any trapped plastic, melting heater core, & dripping antifreeze.
Strange sounds: Mostly the humming, whining, and clunking sounds are the signs of failure of transmission. A clunking sound comes when you shift gears is becomes a tell-tale transmission.
Noisiness: Mostly excess noise will indicate a problem. The noise indicates the problem may be due to low fluid or there might be wrong fluid is used. We can say that this noise will excess due to bearings or gear teeth.
No response: Normally the transmission will slide right into the gear. But, if your car transmission will give you no response, then your car transmission said to be damaged.
Check engine light: There is an engine light that works as a warning system. When the sensor of transmission set off the engine light. Then this sensor will detect minute jerks. These sensors will also detect tremors.
Shaking: If your car will shake during the shifting of gears, then your transmission will not functions right. Normally transmission will shift the gears smoothly. The gradual increase in jerkiness will make you complacent unless the gears are shot.
Why choose Auto Techio
Auto Techio is a trusted and certified distributor of used transmission in the USA. Our used transmission is more reliable than a new one. We offer the auto parts for sale at an affordable price range with a warranty. Apart from this, our organization offers remanufactured transmission at the best cheap rates. Here you will find great services if you opt us for buying used transmission.
Guaranteed products
Tested products
Warranty
Less expensive
Less time consuming
Here you will get the best solution for your query of used Pontiac automatic transmission. If you want to get more inquiries for all auto parts, then contact us by email, phone, and online support.