If you are looking for used Daewoo automatic transmission. As your old transmission is not working properly and giving you problem. And now you are thinking of changing your transmission. Here you can buy used transmission at a low cost. These transmissions only look old from the outside but it totally works as the new transmission. We can assure you the transmission will work as well as the new transmission would work. Finding the right transmission is not an easy task for everyone. That's why Auto Techio offers you the best used Daewoo automatic transmission for your car.
Used Daewoo automatic transmission for sale
Do you know transmission experience more during the lifetime of your vehicle than any of the mechanical parts? A fully functional transmission is as much as important the engine of any vehicle. That is why no car owner wants an issue in transmission. So you are sensing problems in the transmission like lack of response, weird sound, leaking fuel, or burning smell. These all are symptoms of damaged transmission and it is the right time to replace your transmission. But you didn't want to spend more money. You want to find it under your budget.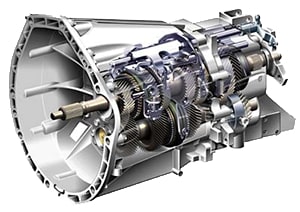 Hence, Auto Techio is providing Used Daewoo automatic transmission at a pocket-friendly cost. And we believe in providing the certified product to the customer with a warranty. Our organization contains a wide range of used transmissions under budget. Our used transmission is more reliable than a new one. The used transmission has functioned as a new transmission.
Used Daewoo Automatic Transmission models
Daewoo Lacetti
Daewoo Tosca
Daewoo Tico
Daewoo Lanos
Daewoo Espero
Daewoo Leganza
Daewoo 4HP14
Daewoo GM 6T40
Daewoo Nubira
Daewoo GenTra
Daewoo LeMans
Daewoo Magnus
Daewoo Arcadia
Daewoo GM 6L50
Benefits of used Daewoo automatic transmission
Old problems like high consumption and poor driving experience are no longer. Above all modern automatic transmission achieves good fuel consumption. The main thing in the used automatic transmission is vehicle shift through the gear. Another advantage of a used automatic transmission is it makes stop and go easy. The same thing we cannot say about the manual transmission that always requires a constant press of clutch and shifting gear to move forward.
Another benefit of used Daewoo automatic transmission :
Convenience
Cost
Fuel efficiency
Maintenance
Performance
Full control
Safety
Why chose Auto Techio
Auto Techio provides you the best used automatic transmission. We sell the best brand of used Auto Techio transmission in the whole USA. Auto Techio is one of the best in the industry which you can trust. We offer a great warranty and great customer service with the best and high-quality transmission. On the other hand, if you have other problems in your car, like the transmission we have all the solutions related to the transmission engines. If you will choose us to spend your money and time, you will find great services:
High availability of branded products
Warranty
Less time of installing
Guaranteed products
Less expensive
Tested and inspected products
The mission of Auto Techio is to provide a high-quality car transmission to their customer
Our team uses the latest technology for used automatic transmission. You will find our maintenance service much better than any other firm. Our dedicated teams are always available to solve customer problems. Auto Techio has an experienced professional technician's team, which you can trust blindly on their work.