We offer certified & trusted used transmission under $500 in the USA. Auto Techio provides a large collection of used Honda automatic transmissions for sale. We can say that used transmission will be the best alternative in place of a new one. Our organization also offers a warranty for all qualified transmissions. If you want to buy the best transmission for the replacement of your malfunctioned transmission? Then you are at the right marketplace of transmission. Here you will get the best and high quality used transmission at a better price adjustment. Auto Techio is one of the high-ranked suppliers of used transmission in the USA. Our used transmission is more reliable and flexible. The used transmissions function as a new transmission.
Used Honda automatic transmission for sale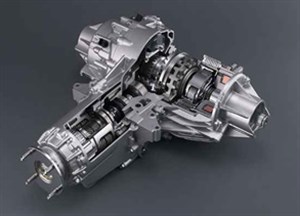 As transmission is one of the important parts of the vehicle. It is also connected with the engine to provide a smoother ride. The automatic transmission will help us to automatically shift the gear ratios. There is no direct involvement of the driver to shift the gears. Hence it requires proper maintenance.
Now if your car stucks in gears, there will be a smell of burning, difficult to change the gears. If such type symptoms occur in your car. then your car transmission is completely damage. Now you have to replace it. But as you know that the new Honda transmission is more expensive.
So here we prefer you buy the used transmission for your Honda car. As used transmissions are less expensive and are more reliable. Auto Techio is offering the used transmissions at cheap rates. Here you will get a great warranty on all tested and inspected units. The used transmission may define as old transmissions, added some new auto parts with the new functionality. Used transmission is the best alternatives in place of buying the new transmission. We also offer the best deals on some models of used Honda automatic transmission which are listed below.
Used Honda automatic transmission models
| | | |
| --- | --- | --- |
| Year | Models | Speeds |
| 1973-79 | H2 | 2 |
| 1979–85 | H3 | 3 |
| 1983–91 | H4 | 4 |
| 1986–90 | G4 | 4 |
| 1989–91 | Civic AWD | 4 |
| 1990–97 | H4A | 4 |
| 1991–98 | Vigor | 4 |
| 1991–03 | Integra | 4 |
| 1992–04 | MPYA | 4 |
| 1995–02 | B7XA | 4 |
| 2003–06 | MZKA | 4 |
| 2007–2011 | MNZA | 5 |
| 2000–13 | H5 | 5 |
| 2014 | ZF 9HP | 9 |
| | | |
Benefits of used Honda automatic Transmission
As Honda is one of the high ranked brands for manufacturing the car and motorbikes. The transmission used in Honda automobiles is manufactured by ZF Friedrichshafen AG. These transmissions are responsible for providing a smoother ride. Here our used Honda transmissions have more benefits which may assure you to buy the used transmission. Some of these benefits are listed below:
It uses a 9-speed transmission.
Fine and reliable transmissions.
Didn't use planetary gears.
Provide convenience in stop and go traffic
Easy to use
High-quality products are used in manufacturing.
Reason to buy a used transmission from us
Auto Techio is one of the certified and trusted distributors for the used transmission under budget in the USA. Our network is one of the leading suppliers in the USA. We offer a great warranty on all the qualified units. Our organization provides the used transmission at a low cost with a warranty and great customer service. All products are tested and inspected by our technician's teams under all parameters. We also provide some services with the used transmission for customer satisfaction:
Branded products
The huge availability of tested products
Warranty
Less expensive
Guaranteed products
If there is some sort of problem you faced. And if you want any inquiry about used transmission. Then you can contact us via email or by customer support. Our relations with customers are more reliable.