If you are using a Hyundai vehicle and you are searching for a replacement for your malfunctioned transmission. But as the new transmission will become costly. So we prefer you buy the used transmission with a warranty. Because many people now opt for used transmission due to their budget. So we provide the used Hyundai automatic transmission for sale. As our used transmission saves lots of money. Used transmission is more reliable than a new one. Here, Autotechio provides the tested and inspected products under all parameters with a warranty.
Used Hyundai automatic transmission for sale
Although, transmission is one of the important parts of the vehicle. And also it is a more expensive one. It will become more expensive to repair it. And also buying new transmission is also become costly. So here we insist you buy the used transmission at a low cost. You will the huge availability of used transmission at cheap rates here. Also, the availability of manual used Hyundai transmission offers the best buying opportunity to the clients.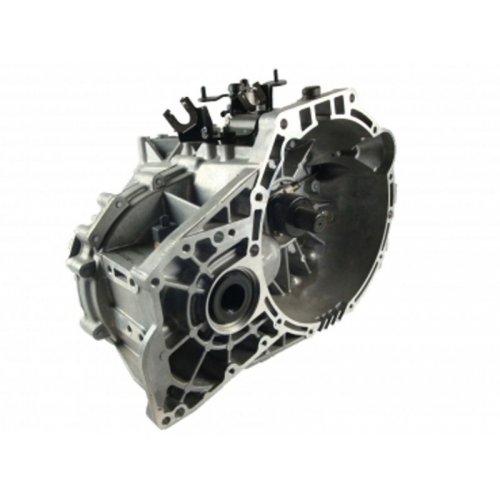 The used transmission as looks old from the outside but functions as new from the inside. Some parts of the transmission have been replaced with new ones. And also we offer the used transmission at better price adjustment with warranty. Our professional technicians manually tested and properly inspected the used transmission. And here we provide the transmission for 6-speed, 4-speed, and 9-speed. We also offer some models of used Hyundai automatic transmission which are listed below.
1. Hyundai Creta SX IVT
The Front-wheel Drive [6-speed] Automatic Transmission, the nation's first breakthrough of its kind, has been developed based on the 'Fully Variable Line Pressure Control', hence reducing the weight & size while maintaining the high-performance. In addition to the patents on the automatic transmission structure technology, this product was developed based on the most advanced technologies for the best start-off performance, acceleration performance, cut-off performance & gas mileage.
| | |
| --- | --- |
| Model | Creta SX IVT |
| Year | 2015 |
| Body Type | SUV |
| Fuel type | Petrol & Diesel |
| Transmission | 6 – Speed Automatic |
| Torque | 143.8nm@4500rpm |
| Gear-box | 7-Speed DCT |
| Price | $550 |
2. Hyundai Tuscon Transmission
The Hyundai Tucson has 1 Diesel Engine and 1 Petrol Engine on offer. The Diesel engine is 1995 cc while the Petrol engine is 1999 cc. It is available with Automatic transmission. Depending upon the variant and fuel type the Tucson has a mileage of 12.95 to 15.38 km. The Tucson is a 5 seater 4 cylinder car and has a length of 4480mm, a width of 1850mm & a wheelbase of 2670mm.
| | |
| --- | --- |
| Model | Hyundai Tucson |
| Year | 2004 |
| Body Type | SUV |
| Fuel type | Diesel |
| Transmission | 6 – 8 Speed Automatic |
| Torque | 400.11nm@1750-2750rpm |
| Engine Type | R 2.0 I Diesel (BS6) |
| Price | $500 |
3. Hyundai Verna SX IVT
Hyundai Verna SX 1.5 VTVT IVT is the petrol variant in the Verna lineup and is priced at ₹ 12.29 Lakh. It returns a certified mileage of 18.45 kmpl. This SX 1.5 VTVT IVT variant comes with an engine putting out 113 bhp @ 6300 RPM and 144 Nm @ 4500 rpm of max power and max torque respectively.
| | |
| --- | --- |
| Model | Hyundai Verna SX IVT |
| Year | 2020 |
| Body Type | Sudan |
| Fuel type | Petrol |
| Transmission | 6 – 7 Speed Automatic |
| Torque | 144.15nm@4500rpm |
| ARAI Mileage | 18.45 KMPL |
| Price | $500 |
Here find the list of a few more models of the used automatic transmission for Hyundai offered by Autotechio,
A6F22/A6GF1
A5F16
A4F12
A6F27/A6MF2
A6F24/A6MF1
A6F33/A6LF1
D6KF1/D6F27H
A8F27/A8MF1
D7UF1/D7F34A6F27/A6MF2
A6F24/A6MF1
A6F36/A6LF2
A8F42
D7GF1/D7F22
A4F23
A5F23
A6F22/A6GF1
A6F18
A6F17
A6F18
A6F17
Benefits of used Hyundai automatic transmission
Maintenance: As the Hyundai, transmission is the more complex transmission. And the new transmission will require more maintenance. But our used transmission does not require more Maintainance. As they are old transmission with new functionalities. Hence it is less complex than the new Hyundai.
Cost: The new Hyundai transmission is the most expensive one. As the new Hyundai transmission has more complexities. But our used transmission is available at cheap rates as compared to the new Hyundai transmission.
Ease of use: Our used transmission provides easy comfort. As our used transmission helps in stop-and-go traffic. And there is no need for the driver to fully concentrate on shifting gears. As the manual transmission provides the difficult ride by using the stick shift.
Fun: Even we can use our vehicle as a race car. Because we can change different speeds at different gear ratios. We don't even worried about the shifting of gears. And by using an automatic transmission, the driver has more control over the vehicle's operation. In this way, we can enjoy our ride by using an automatic transmission.
Why choose us- Autotechio used transmission service
Autotechio is one of the leading distributors of used transmission with a warranty. We offer the best deals on the used transmission for sale in the USA. Our organization contains a large number of used transmissions at better price adjustment. We offer the tested and inspected units under all parameters. Autotechio provides the best quality certified units. If you will opt us for buying products, you will find various benefits are.
Easy to use
Less expensive products
Warranty of Products
Less time consume for installing
Guaranteed Products
Branded Products
If yet you have some doubt about used transmission. And also you want more inquiry about used transmission. Then you can contact us via email, or by phone. We have also provided online customer support which is available 24/7. You will reach the best solution for your query.