Are you searching for the used Saab manual transmission? If answered yes then you are at the right place to pick the used transmission at a low cost. Although our products are more affordable and often reliable. They do not require more effort for installation. Even though they can easily increase the performance as well as the shelf life of your vehicle. We have a huge inventory that makes your search easy for choosing the right transmission. Let's have a look at our inventory.
Used Saab manual transmission for sale
Manual transmission is more useful for vehicles. As they can easily increase the performance of the vehicle. manual gearboxes use less complex parts and sophisticated parts. Thus it has fewer problems to fix. Due to this it cheaper and also easier to maintain.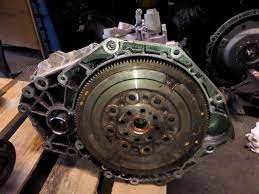 But it also requires proper care. Because one of the main components of the manual gearboxes is the clutch. The clutch requires the proper care. As it is responsible for moving the car.
If the clutch is not able to change the gears then you should check your transmission. And if your transmission is completely damaged. Then you have to replace your transmission
So here we offering the used transmissions for sale. Here you got the cheaper products with the standard warranty.
We also offer great deals on the models of the used Saab manual transmission at a low cost. Some of the models are listed below.
Used Saab manual transmission models
Saab 900 gearbox
9-2X
9-3
9-3X
9-5
9-7x
9000
Benefits of used Saab manual transmission
A manual gearbox has a gear lever and a clutch pedal, which enables the driver to shift between the high and low gears. Below we describe some key benefits of manual gearboxes.
Control: We easily choose the automatic transmission for better speed. But if any situation when the driver may follow any anticipant. Even we can not change the lower gear to utilize the engine's power. That's why the manual transmission gives the whole control into the driver's hand. And also the drive with manual transmission is quite easy.
Cheaper: Mostly the cost of a manual transmission is lesser than the automatics. As there are no complex parts. Due to which the cost of a manual transmission is more affordable and is low.
Low Maintenance: Manual transmission is required pretty low support than automatics. The manual transmission uses less hardware and also it is very simple to use. While the automatic transmission uses complex transmission, because of which it requires high maintenance than manual.
Better Gas Mileage: The manual transmission gives better mileage on driving long miles with less fuel. It helps effectiveness by 15%.
Reason to choose us
Auto Techio is one of the honor-winning suppliers of used transmission at a reasonable price. We are the main provider of the best quality used transmission. We guarantee to provide damaged-free products. Our products have better internal design and are more reliable and durable. You can easily choose the right transmission from here at very good price ranges. As we have a huge collection of a variety of tested and inspected products. Apart from this, if you want to buy the used Saab manual transmission from here, then you may found more benefits with it:
Items warranty
Less support required
Affordable
Ensured items
Guaranteed products
If you want to make any inquiry about used transmission then you can easily contact us via email, cell, and online customer support. You may also contact us via contact form. here you just need to enter your name and your query. If you will enter your phone number then our customer service experts will happily call you. Here you got the best solution to your query.