It is safe to place our used Subaru manual transmission in your Subaru vehicle. Here you will find the quality used transmission for sale. Moreover, we additionally provide the standard warranty over the cheaper products. And also you will find here the tested and inspected products. We guarantee to deliver the damage-free and good appearance products.
Used Subaru manual transmission for sale
The manual transmission is used to switch the gears manually through the driver. There are a number of gears of having 5 speed, 6 speed and many more. This transmission can work together with any type of engine likes diesel engine, gas, and petrol engines.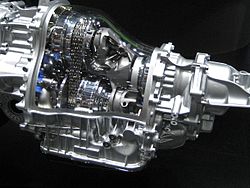 Many people think that automatics are simpler and easier to drive. Yet they dont know the problems that occur due to the complexity in the automatics counterpart.
While the manual transmission does not use complex parts. due to which, it is simpler and easier to maintain. And also there are few problems to fix with the manual gearboxes.
Because the problem occurs in the manual gearboxes through the clutch. As the clutch is the main component of the stick shift. And if the clutch is not working properly. Then you may replace your old transmission.
Now you may search the used transmission near me. Through this, you may contact your local machinist shop and you may get the local transmision which may last for several days. Hence you have wasted your money.
Besides this, we offer a great sale on the used Subaru manual transmission. Here you will get the quality products and also our products are a long laster thing. They will increase your vehicle's shelf life. Here we also offer the best deals on the models of used transmission.
Used Subaru manual transmission models
Subaru Forester
Subaru Outback
Subaru Crosstrek
Subaru Impreza
Subaru legacy
Subaru Brz
2020 Subaru Wrx
Subaru xv
Benefits of used Subaru manual transmission
If you are new to a manual transmission. At that point, you may extend your skills with manual gearboxes. Hence we will discuss the different advantages of a manual transmission. The main benefits are discussed below.
Greater control: The manual transmission provides us greater control over the shifting of gears and the vehicle's speed. Here we can easily change the gears in different driving situations.
Cheaper to maintain: Manual transmission is cheaper than automatics. As the automatic counterparts use more complex and sophisticated parts. Due to this, it has occurred more problems and it requires more cost to fix them. While the manual transmission has a fewer complex and moving parts. Hence it requires less cost to fix the problems. Thus it is easier and cheaper to maintain.
Reason to choose us
Auto Techio is one of the certified and qualified suppliers of used transmission at a low cost. We are a more trustworthy brand that will give the standard warranty over the cheaper products. Our huge inventory consists of a wide range of used transmissions for multiple brands. And also we offer the finest quality products. As our first preference is the customer's satisfaction.
That's why we offer the tested products. These products are carefully examined by our professional technician's teams. We replace the new parts in place of damaged ones while testing. Even though we guarantee for the better appearance of the used transmission. Hence if you willingly buy our used transmission, then you will also find the great benefits with it:
Warranty
Free Local Pick-Up & Delivery
Less expensive products
Safer
Guarantee products
Less support required
If you want to make any inquiry about used Subaru manual transmission. Then you can easily contact us via contact form. You may also drop a mail to our given mail id. We will happily res[ond to your query.